These three businesses in Westchester County, NY, have new offerings for kids and families in the community. Check it out!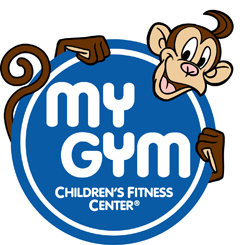 MY GYM's New Home
MY GYM, a children's fitness center, opened a new franchise in Larchmont May 24. This location joins a growing list of MY GYMs in more than 25 countries.
MY GYM programs cater to kids ages 6 weeks through 13 years. MY GYM teachers work with children to promote both social and physical development through a variety of age-appropriate classes and activities. Each hour-long session is divided into groups like Little Bundles (ages 6 weeks to 6 months) and Cardio Kids (ages 7-13 years), so finding the right program for your child at a convenient time is no longer a chore, says David Schlamme, the franchise owner whose also a Larchmont local.
"It's not just about physical fitness," says Schlamme. "A big part of our philosophy is the social and nurturing aspect as well."
In addition to its regular classes and programs, MY GYM offers summer camps, customizable private birthday parties, and free play with full access to the gym's facilities.
MY GYM is located at 1030 West Boston Post Road in Mamaroneck. For more information, call 914-698-0470 or visit www.my-gym.com.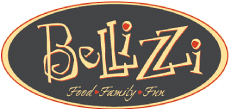 Where Tweens Can "B" Themselves
Bellizzi, an Italian family restaurant with locations in Mount Kisco and Larchmont, started a new club for tweens in August. The "B" Club, a drop-off program at Bellizzi's Mount Kisco location, is open to 6th, 7th, and 8th graders. Members are invited to the restaurant after hours on select nights for music, food, arcade games, and socialization with peers. "We want to make it their place," says Isi Albanese, Bellizzi's owner and founder, "where they can do things they want to do." The "B" Club will meet on Saturdays this month, beginning the second week of September.
Bellizzi also recently renovated its arcade, Albanese says, to bring in new games that cater to all age groups.
In addition to its full menu of Italian food and pizza, including a new Brooklyn-style pizza with homemade mozzarella cheese, Bellizzi offers both gluten-free and kid's menus. The restaurant also hosts birthday parties, which are available in packages like the Chef Party, where kids can make their own pizzas.
Located at 153 Main Street in Mount Kisco; franchise location at 1272 Boston Post Road in Larchmont. For more information, call 914-241-1200 or visit www.bellizzifood.com.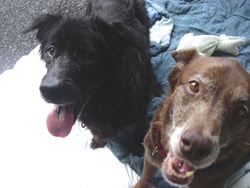 Canine Counseling
Putnam Humane Society, a no-kill animal shelter in Carmel, has a new canine trainer on staff. Mike D'Abruzzo, aka the "doggy social worker," trains and rehabilitates dogs before they're adopted and works to place them in the right home. "He believes in training the dogs to set them up for success," says Kate McGunnigle, a member of the shelter's board of directors. In addition to teaching the dogs simple manners like "sit" and "stay," D'Abruzzo works with them to resolve any issues that may hinder their success in a home situation. He's also available to work with families after they've adopted a dog from the shelter, should any issues arise, McGunnigle says.
The Putnam Humane Society opened in Carmel in the mid-1970s and is currently looking into building a new shelter on a 10-acre parcel of land in the Town of Southeast, says President Michele Dugan. The time frame for the project is uncertain.
The shelter will host its annual fundraiser "Strut Your Mutt" on September 19. The day will include a dog parade along with face painting, raffles, games, and more. Families can bring their own dogs or meet some of the shelter's animals that are up for adoption.
Putnam Human Society is located at 68 Old Route 6, Carmel. 845-225-7777. www.puthumane.org.