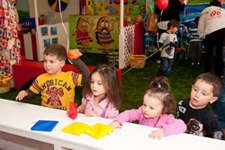 Cotton Candy, Crafts, and Carnival Fun
Carnival Time, a new kids' birthday party venue, is now open in Mamaroneck. Owner Dawn Handler opened Carnival Time in November after hosting a successful carnival-themed party in her backyard for her son's birthday. "It was such a big hit with the kids and adults that I decided to create a business around it," says Handler, who also works as a special education teacher in New Rochelle. "Kids, carnivals, and fun-they just go together."
The venue includes all the amenities of an indoor carnival, including colorful booths with age-appropriate crafts and games, indoor grass, cotton candy and other carnival goodies, and most importantly, a festive atmosphere. Party packages include invitations, food and beverages, cake, balloons, event staff, games, crafts, and goody bags for guests.
"There's a lot of pressure on parents today, and creating a wonderful party for your child shouldn't be one of them," Handler says. "Our party parents just need to bring the guests and we do the rest."
Located at 360 Mount Pleasant Avenue in Mamaroneck. 914-381-8944. www.carnivaltime.org.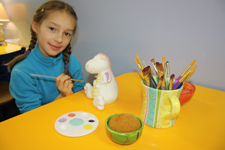 Personalized Pottery
A new paint-your-own pottery studio opens this month in Briarcliff Manor. A Maze In Pottery will offer classes for all ages, including afterschool programs, holiday workshops, and summer programs, and is available for kids' birthday parties, corporate outings, and other private group events. Walk-ins are also welcome to the studio at an hourly fee.
"I would like it to be a warm place, where people can create a little community and families can spend time together," says owner Aggie Radzik, a mother of one. "Sometimes parents don't know how to spend time with their children, but this is one more thing they can do together."
Birthday party packages are available on weekdays and are priced at $25 per child. Party guests can choose their own piece of pottery and spend the first hour painting and decorating it. The last half-hour of the party is reserved for cake and celebrations. Balloons and personalized birthday plates are provided. Children can pick up their completed projects a week later, after they've been glazed and fired. All pieces are toxic-free and dishwasher safe.
Located at 76 North State Road in Briarcliff Manor. For more information, call 914-502-0088 or visit www.amazeinpottery.com.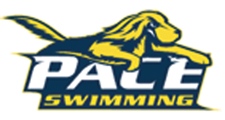 More Reasons to Dive In
The Pace University Aquatics Program offers swimming lessons for kids and adults, ages 6 months and up, of all skill levels. Both group and private lessons are available, including individual instruction for those with special needs. The program, now in its 8th year, most recently began offering a Stroke Clinic for advanced swimmers and an Aquacise water aerobics class, says Katharine Palladino, director of the program.
The Stroke Clinic focuses on the cardiovascular aspect of the sport and on building endurance, says Palladino, adding that it is an ideal program for high-level swimmers preparing to join a competitive team or for children who want the exercise benefits without the team commitment.
Aquacise, on the other hand, is an exercise class that uses the resistance of the water to give participants an aerobic and strength conditioning workout. It is open to all ages and skill levels.
In addition, Pace offers springboard diving lessons for beginner and intermediate levels, lifeguard training, CPR instruction classes, and Water Safety Instruction. Classes are taught by a staff of water safety instructors using the American Red Cross curriculum.
Pace University Aquatics Program, 861 Bedford Road, Pleasantville. 914-773-3280. For open swim hours, visit www.pacesettersathletics.com/aquatics.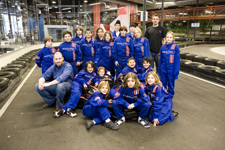 Racers Welcome
Grand Prix New York, a social and corporate entertainment facility in Mt. Kisco that houses one of the largest indoor go-cart tracks in the country, recently launched its family-friendly "Racertainment" program, says Nat Mundy, vice president and co-founder of the company.
Some "Racertainment" offerings include the facility's earlier opening time, at 9am, on Saturdays and Sundays, along with new entertainment amenities, including a 40 x 30 feet bouncy castle, Build-a-Bear machine, and a larger arcade.
Grand Prix's go-cart track is open to drivers as young as 8 years old and also includes two-passenger cars, so that children who are too young to drive can still go along for the ride. The go-cart track is open daily, year-round. The venue also hosts a Junior Racing League and racing school for kids ages 8-16.
Walk-ins are welcome to the facility, or you can make it a private event by reserving ahead of time. The venue may be rented for a variety of events, including bar/bat mitzvahs, birthday parties, sweet sixteen parties, corporate events, and fundraisers.
Located at 333 North Bedford Road in Mt. Kisco. For more information, call 914-241-3131 or visit www.gpny.com.