Check out these new additions to Westchester County, NY, that cater to kids and families.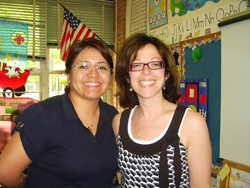 Social Butterflies
Sociable Kidz LLC, a new program that teaches children social skills and strives to build self-esteem and confidence, began offering lessons in March. The program was started by the Westchester-based duo Susan Hendler, an elementary school teacher, and Monica Weber, a special education teacher.
Hendler and Weber realized that the social skills they taught in their own classrooms would improve the lives of even more children if they offered the same lessons to all Westchester families. Sociable Kidz programs serve kids ages 4-15 and are open to children with or without special needs. This summer's sessions began June 26 and will run for eight weeks.
In addition to teaching kids social skills, Sociable Kidz offers an optional support group that gives parents access to the tools and ideas behind the program. The support that kids receive through the program can be applied to everyday activities, and having parents reinforce those tools is a great help, Hendler and Weber explain.
This summer, Sociable Kidz is offering 10 percent off all sessions; the program schedule can be found at www.sociablekidz.com.
Located at 1600 Harrison Avenue, Suites 307C and D, Mamaroneck. 914-374-5024. www.sociablekidz.com.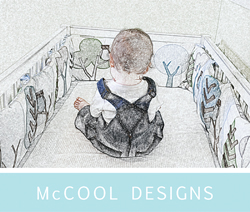 Green Living By Design
Earlier this year, Lisa Varley McCool, A.S.I.D., founder of McCool Designs, added community workshops to her list of services for Westchester families. McCool, who has worked in the interior design field for the past 10 years, will offer quarterly mini lectures about the latest and greatest products available to make your home peaceful and a reflection of your family, because, as McCool says, "a family's home is its heart."
The focus of her business, McCool says, is to address the importance of functionality in the home through the filter of a designing eye. Native to the Westchester area, McCool helps families design their homes through basic consultations and provides customized, high-end designs. According to McCool, she creates "interiors [that] are chic, cool, and contemporary, capturing moments in life."
Gearing her services towards families and green design makes McCool stand out from other designers, she says. She offers an introduction to green living in order to decrease your carbon footprint and introduces organic materials into the design process.
A mother herself, McCool understands that families intermingle within their home, and that it is important to "create a sanctuary for your child."
For more information about McCool Designs, call 917-573-1530 or visit www.lvmdesigns.com.