Related: dinner, recipes, ingredients, motherhood, 3D, 4D, imaging, ultrasound,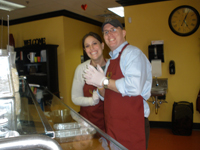 Dinner Made Easy

Last October, Dream Dinners, home of the meal-assembly concept, opened a new location to offer convenience, affordability, and time-saving ways to take the guesswork out of suppertime and bring your family together around the dinner table. Dream Dinners creates all of its recipes and provides all of the ingredients and take-home containers — they even clean up the mess. Sign-up for a session, select your meals from the monthly menu, follow the easy recipes, and leave with a full month's worth of dinners. Just freeze and cook as you go. Dream Dinners offers rewards programs including Invite a Friend and Taste of Dream Dinners, as well as coupons for first-time guests. They also host fundraisers and donate a percentage of the proceeds to your organization. Dream Dinners, 640 Central Avenue, Scarsdale. 914-722-2677. www.dreamdinners.com.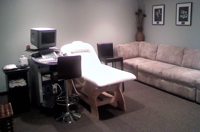 An Experience for Mom and Baby

Opened in February, Beautiful Beginnings Motherhood Center is the first and only 3D and 4D imaging facility in Westchester to offer elective ultrasounds. Conceived by certified sonographers in maternal-fetal medicine, the Center offers pregnant women — both high-risk and normal — an opportunity to spend time capturing a clear picture of their babies in utero. Family and friends are invited into the spacious viewing rooms complete with large, flat screen TVs and comfortable massage tables for mom. All photos are printed on high-quality paper, and clients leave with a CD of all images and a DVD of the entire session set to the music of their choice. The Center also offers the Teddy Heart Beat, a recording of baby's heartbeat placed inside a teddy bear, which is soothing for baby and also a great gift for mom. A boutique-like space, the Center offers Lamaze and childbirth classes, as well as pre- and post- natal yoga and Pilates programs. Beautiful Beginnings Motherhood Center, 969L Central Park Ave, Scarsdale. 914-574-5420. [email protected]
---
Get Your FREE Indoor Activity eGuide!
---
More Women's Health Articles
Wanderlust Yoga In The City Offers a One-Day Yoga, Music, and Community Event in NYC
New York City Mom is First Winner of Tasti D-Lite's Healthy Habit Search
Easy Tips To Help You De-Stress
Stay Healthy And Comfortable During Pregnancy
A Parents' Guide to Raising Healthy Kids

Be a good fellow parent and share this with a friend who would be interested
Local Women's Health Sponsors
See Our Women's Health Directory