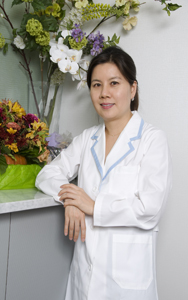 After practicing dentistry in the New York/New Jersey for several years, Moonsun Kim, DDS, opened her own pediatric practice in New Rochelle this past October.
New Rochelle Kids Dental offers a full range of state-of-the-art dental services for children up to age 21. What sets the office apart, Dr. Kim says, is it's child-friendly atmosphere and her team's ability to customize each child's dental plan, treating each patient as an individual. "We want children to have a positive experience in terms of dental care," Dr. Kim says. "We want to build up good oral habits from the very beginning of their lives."
In addition to the warm décor, which features soft, comforting colors and lots of natural light, the office offers kid-friendly amenities like video games in the waiting room and TV screens in each patient room so kids can stay relaxed and entertained during their visit. Treatment methods are also fun and relaxed, encouraging understanding about oral health and positive feelings toward dental care.
New Rochelle Kids Dental is located at 77 Quaker Ridge Road, Suite 210, in New Rochelle.
Also see: Our Health Resource Guide for families in Westchester and the New York metro area