Stamford families can take advantage of the town's new center dedicated to providing resources for a healthy pregnancy.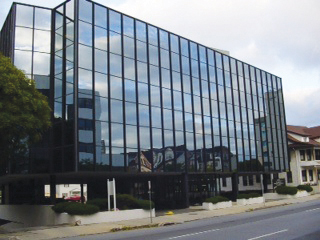 Couples in Stamford seeking answers to their questions about beginning a family now have a new resource at their disposal. Reproductive Medicine Associates (RMA) of Connecticut now has a new center to add to three other locations in Fairfield County.
The Stamford location, which opened on October 10, comes with an additional offering: It features a whole center devoted to its Integrated Fertility and Wellness program, a component of all other RMA locations that never had its own space. Some of the programs include fertile yoga, acupuncture, individual and couples therapy, and access to a full-time nutritionist.

According to Robin Mangieri, executive director of RMA of CT, the new Stamford location reflects the growing emphasis on good mental health and wellness for women trying to get pregnant. She says that RMA doctors believe proper nutrition, frequent exercise, and avoiding stress are all key elements of a healthy pregnancy.
The new Integrated Fertility and Wellness Center seeks to help women in every aspect of the fertility process. By providing therapy for couples trying to conceive or a daily nutritional plan that improves chances of fertility, the new RMA in Stamford works to offer more than just medical advice to its patients.
The new center is located at 1290 Summer Street, Suite 3200, Stamford. For more information, call 800-865-5431 or visit rmact.com.