Toddlers and teens can take advantage of the new dance facilities at Studio B Dance Center, learning from highly trained instructors who have been teaching dance since 1966.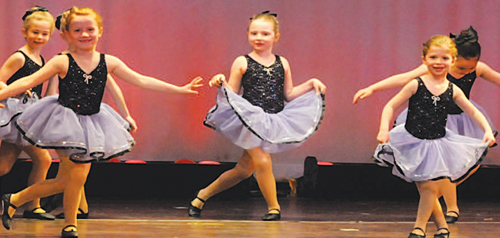 After opening in October, Studio B Dance Center's brand new facilities in Eastchester have attracted a new clientele, appealing to both parents and children. Their new facility boasts a professional dance floor, floor-to-ceiling mirrors, and a one-way window that allows parents to observe their children during class. For kids, the window simply looks like another mirror.
Nancy Solomon, owner of Studio B, says that the one-way window is a highlight of the new studio, furthering parent and child bonding through dance. "It allows parents to share the dancing experience with their kids," says Solomon. "They're able to see how much fun their child is having."
In the older studio, parents could only watch their child on a small television in a separate room, making the experience feel more remote and less interactive.
Although the studio may be new, Studio B still retains its same signature qualities: a variety of dance classes including ballet, tap, and jazz/hip-hop, a highly trained staff, and a state-of-the art facility perfect for birthday parties and other events.
Studio B Dance Center is located at 375 White Plains Road in Eastchester, NY. For more information, call 914-793-2799 or visit studiobdance.com.