Westchester County's Second Annual Great Chappaqua Bake Sale was a great success, raising about $12,000 for the Great American Bake Sale's "No Kid Hungry" initiative to end childhood hunger in the U.S.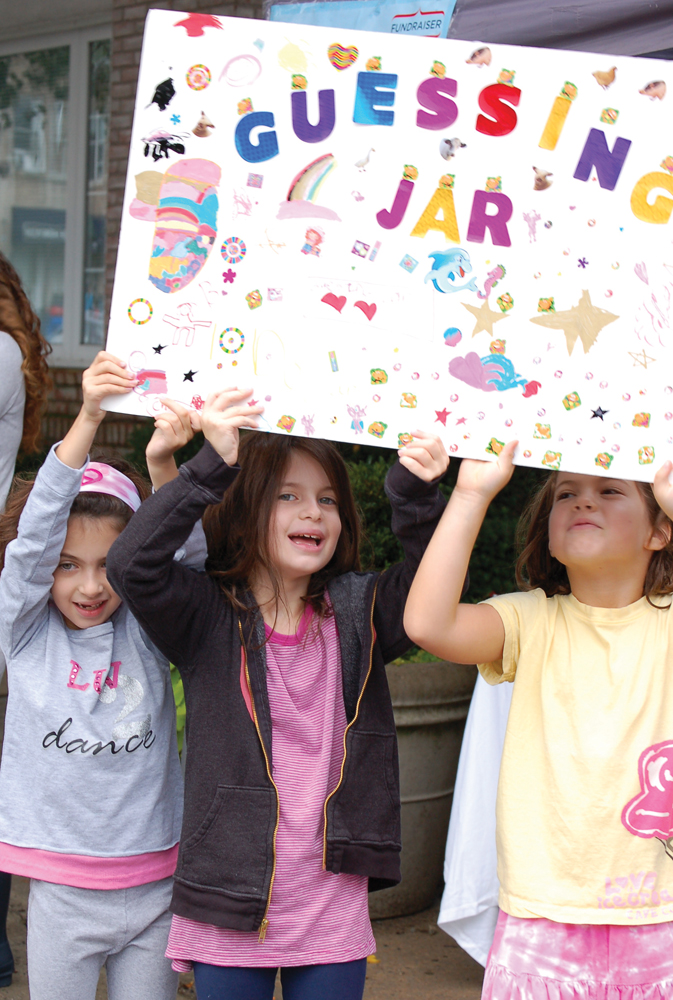 Twins Sophia Spiegel and Charlotte Spiegel with friend Alia Liebowitz hold up a sign they decorated, encouraging visitors to play their guessing jar game for $1 to benefit the cause.
Fifty families and more than 100 local businesses in the community came together to bake and sell sweet treats at the Second Annual Great Chappaqua Bake Sale on October 1, raising more than $10,000 to help alleviate childhood hunger in the area.
Kids, families, and residents indulged in sweets like cookies, pumpkin pie, granola, and what proved to be the popular choice: vanilla cake lollipops dipped in chocolate, topped with colorful sprinkles -- all to support the Great American Bake Sale campaign's "No Kid Hungry" initiative to end childhood hunger by 2015.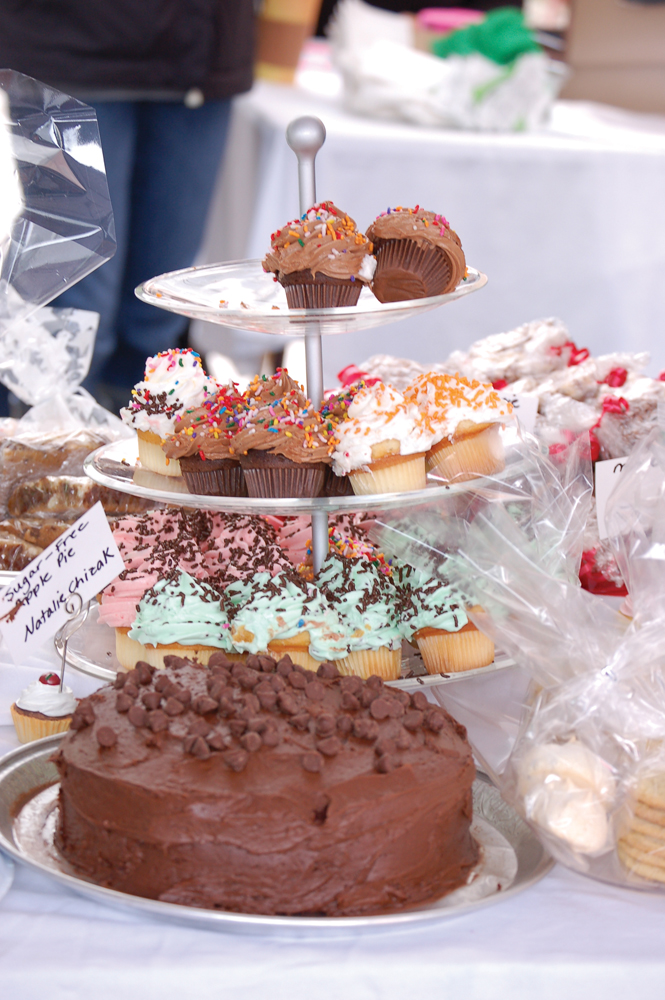 "Several friends and I came up with the idea after seeing statistics for hunger in the area -- we wanted to help," says Allison Spiegel, one of the bake sale organizers and a Chappaqua resident.
More than a third of those who are hungry in Westchester County are children, according to the Westchester Coalition for the Hungry and the Homeless, Inc.
The bake sale allowed Spiegel, the mother of 7-year-old twin girls, to teach her kids about how small efforts can make a big difference.
"It's good for our children to see that even though they are very fortunate, there are those less fortunate right in our own backyard," she says.
Spiegel's twins and their friends made signs for the bake sale and waved in cars from the sidewalk. The girls, on their own, also came up with a "guessing jar table," which offered visitors the chance to win a candy-filled jar by guessing (for $1) how many pieces of candy were in it.
And those dollars did indeed count toward the bake sale's success.
The bake sale's $10,000 goal was exceeded by a little more than $2,000, continuing a tradition: The first-ever Great Chappaqua Bake Sale, held last year, exceeded its $5,000 goal by $1,000.
With two successful years under her belt, Spiegel says, "We have ideas for next year to make it bigger."
For more information on the Great American Bake Sale, including how to host your own, visit gabs.strength.org.