The Boys & Girls Club of Northern Westchester's 17th annual Humanitarian Award Dinner was held Saturday, June 4, at Lexus of Mount Kisco. The event raised more than $350,000 for the club's programs and scholarship funds.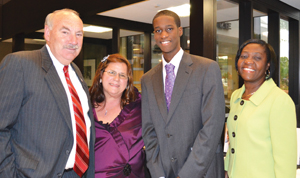 The evening's star honorees were Holly and David Singer, parents of three from Bedford Hills, who were presented with the 2011 Humanitarian Award. In addition to supporting the club, Holly is a dedicated advocate for children's causes and the environment and David, a club board member for 10 years, is a leader in promoting green and sustainable energy.
The club's Youth of the Year Award was presented to Mount Kisco resident Jason Distant, a 17-year-old student at Fox Lane High School who has been a member of the club for 10 years. Distant volunteered for more than 180 community service hours in the past year, was involved in several community and club service projects, and has served as a role model for younger club members.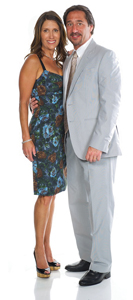 Highlights of the evening included appearances by Martha Stewart and actor and Westchester County native Billy Baldwin, who returned this year to again serve as auctioneer. With Baldwin at the helm, the evening's live auction raised a total of $89,000, with items including a private tour of Ralph Lauren's rare car collection (sold for $25,000), a week in Costa Rica ($10,000), and box seats to the NY Giants' first home game. Baldwin also added a spur-of-the-moment donation of his own: a walk-on part in Gossip Girl, which sold for $15,000. In a similar spirit, Stewart donated three appearances on her TV show, which together sold for $22,500.
The evening's silent auction, which included a private cocktail party hosted by Café of Love, Rangers and Yankees tickets, and several group golf outings, raised $37,000, and an additional $35,000 was generously donated by guests specifically toward the club's scholarship programs.
The Boys & Girls Club of Northern Westchester is located at 351 Main Street, Mt. Kisco. For more information, call 914-666-8069 or visit www.bgcnw.com.