The Music Conservatory of Westchester received the ASCAP Foundation Barbara and John LoFrumento Award for $10,000. The award will benefit the Music Therapy Institute, which offers programming that introduces Eastchester School District special needs children to the therapeutic effects of music.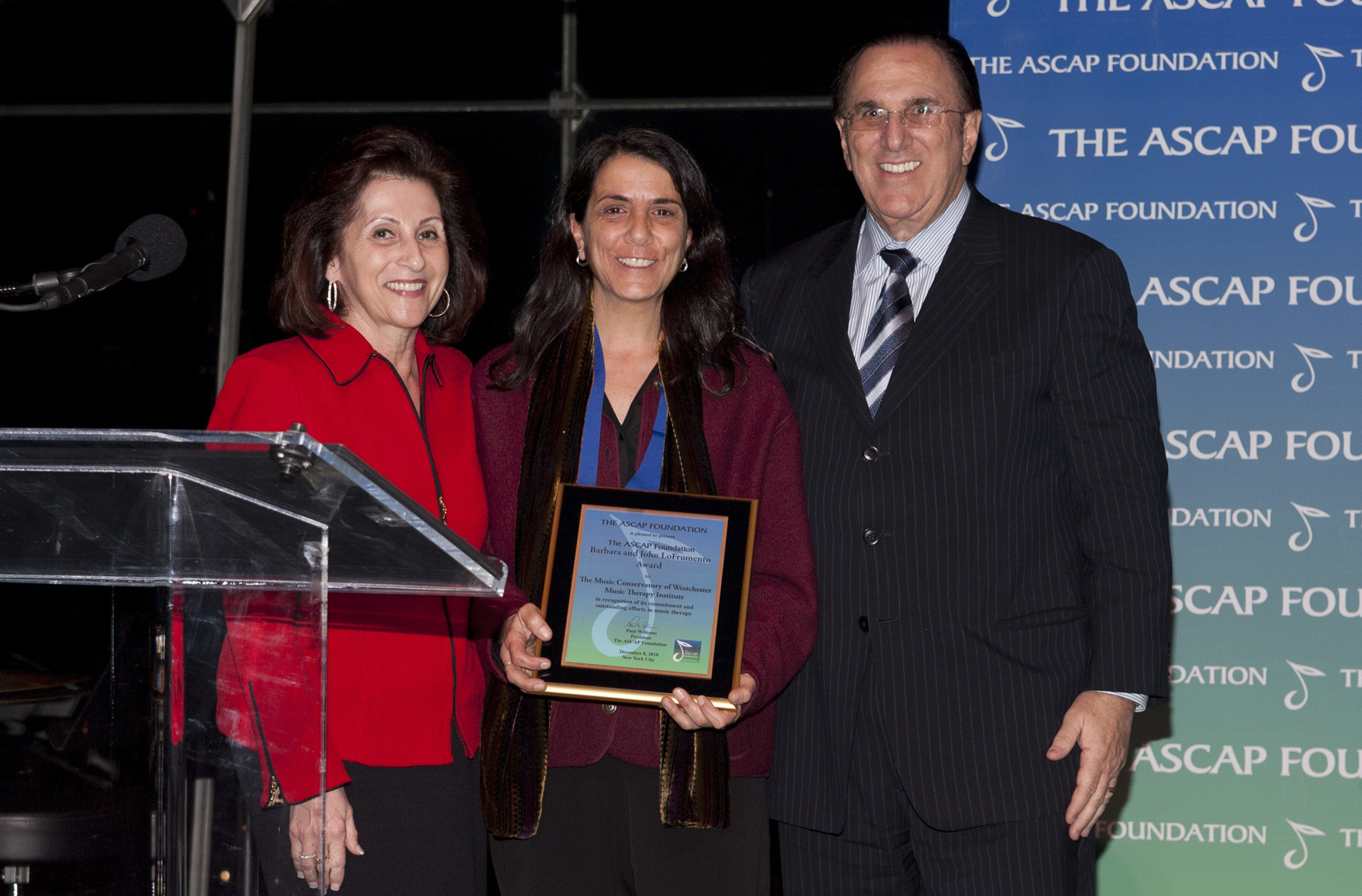 Since 1929, the Music Conservatory of Westchester has grown as a non-profit community arts school in White Plains, providing 3,700 students with the opportunities to receive music instruction and therapy and musical theater training each year.
Through the program, children suffering from an autism spectrum disorder or any type of language, learning, emotional or speech delay are able to connect with music through activities that involve songwriting, singing, and the use of instruments. Music therapists bring their talents to local elementary schools and lead classes that take place during the regular school day and include the child's classmates, teaching aides, and music and special educators. The therapists use music-related projects to encourage students to improve their communication skills and methods of self-expression through programs designed to meet the individualized needs of the child.
Because these programs continue to grow, the Music Therapy Institute uses grants and award money like that from the ASCAP award to expand the program and administer additional financial assistance to students. Last year, the Conservatory as a whole allotted $110,000 to helping over 115 people pay for their tuition.