Check out some of the best family events happening this June in Westchester County, New York, including kid-friendly shows, outdoor activities, and Father's Day celebrations.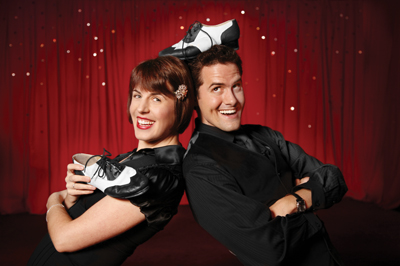 If You're Happy and You Know It, Tap Your Toes
You'll be tapping your toes when Melissa Giattino and Ron Destafano sing and dance to such Broadway songs as "I Got Rhythm" and "Yes Sir, That's My Baby" during Two on Tap: A Tribute to Song & Dance. June 3-5 (Friday and Saturday at 8pm; Sunday at 2pm). $30; $15 children. White Plains Performing Arts Center, 11 City Place, White Plains, NY. 914-328-1600.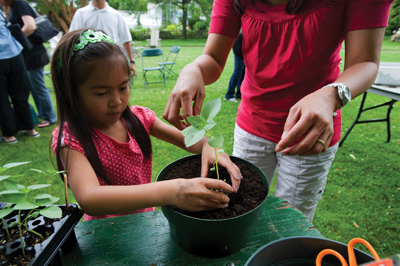 Garden Delight
Help the Wave Hill staff transplant herb and flower seedlings in Get Your Hands Dirty Day. You'll be inspired to start your own garden at home. Register the day of the event at the Perkins Visitor Center. Children ages 6 and up are welcome with an adult. June 4. 2-4pm. $18 per family. Wave Hill, 675 West 252nd Street, Bronx. 718-549-3200.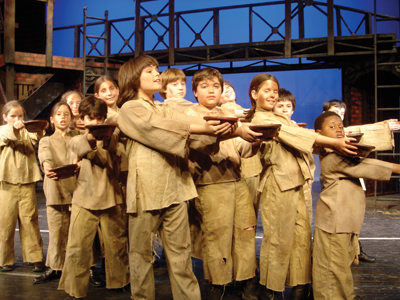 Dickens Comes to Yorktown Heights
Yorktown Stage presents the musical version of the Charles Dickens classic Oliver. Hear such familiar tunes as "Food Glorious Food," "Consider Yourself," and "You've Got to Pick a Pocket or Two." June 4-5. 1pm and 5pm. Yorktown Stage, 1974 Commerce Street, Yorktown Heights, NY. 914-245-3415.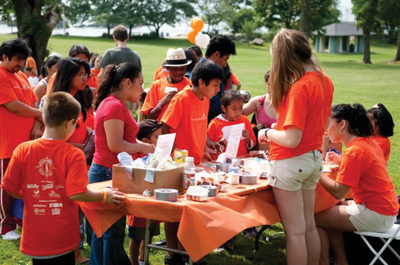 Museum without Walls
Experience future exhibits of what will one day be the Westchester Children's Museum in Explore-A-Thon. Different interactive exploration stations are set up between Rye Town Park and the Playland boardwalk. June 5. 9am-12pm. Playland Parkway, Rye, NY. 914-813-7010.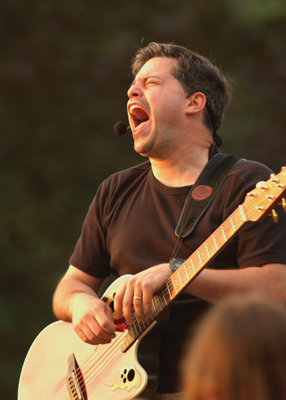 Groovin' at the Library
Energetic musician (Imagine Raffi on four espressos and a Dove bar) Graham Clarke puts on a wild and crazy concert for kids featuring five CDs worth of hits. June 8 at 10:30am. FREE. Harrison Public Library, 2 Bruce Avenue, Harrison, NY. 914-835-0324.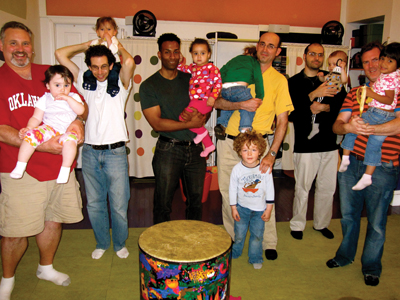 Every Dad Gets His Day
It's Father's Day (or weekend, if you choose). Here are a few things to do with dear old Dad:
If the dad in your family has a sense of humor, treat him to a showing of Dirty Rotten Scoundrels. June 4, 5, 11, 12, 15, 18. Check the website for times. $24, students $20. The Westchester Sandbox Theatre, 931c East Boston Post Road, Mamaroneck, NY. 914-630-0804.
Catch an old-fashioned baseball game at Take me Out to the Ball Game!, when the New York Mutuals play baseball using balls, bats, uniforms, and rules from 1864. Registration requested. June 18. 1pm. $10, children 6-17 $5. Bartow-Pell Mansion Museum, 895 Shore Road, Bronx, NY. 718-885-1461.
Live music of dad-inspired tunes is sure to get fathers grooving at Father's Day Jam. Registration suggested. June 18. 10am and 11am. $22 first child, $10 siblings, adults FREE. Groove Performing Arts, 108 Chatsworth Avenue, Larchmont, NY. 914-834-3383.
Families with special needs children can come to the Chappaqua Library for Saturday Specials, when there are songs, stories, and sensory activities the whole family can enjoy. Registration required. June 18. 2pm. FREE. Chappaqua Library, 195 South Greeley Avenue, Chappaqua, NY. 914-238-4779.
Start out the day taking Dad for a spin on two wheels during Bicycle Sunday. Westchester County opens the Bronx River Parkway to bikers, skaters, scooters, and walkers. Sundays 10am-2pm. FREE. Bronx River Parkway, White Plains, NY.
Take Dad to Muscoot Farm for a Whittling Demonstration. June 19. 1pm. FREE. Muscoot Farm, 51 Route 100, Katonah, NY. 914-864-7286.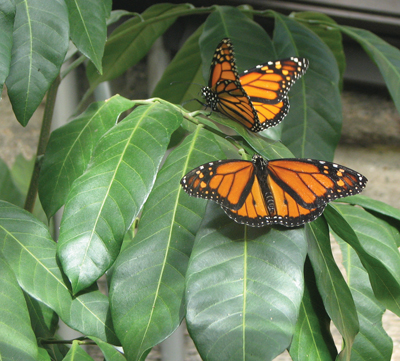 Free Flying
You'll be tempted to reach out and touch the many native butterflies flying freely among the greenery in Walk Among Live Butterflies at the Greenburgh Nature Center. Learn about the lifecycle of a butterfly, from the egg and caterpillar stages, to chrysalis, to butterfly. Free with admission. June 18-September 30. Weekdays 9:30am-4:30pm, weekends 10am-4:30pm. Closed Fridays. $7, students $6, children 2-12 $5. Greenburgh Nature Center, 99 Dromore Road, Scarsdale, NY. 914-723-3470.
Also see: Our Online Calendar, for even more upcoming family events in Westchester and the New York City area