WellU Medical Weight Loss, founded by Dr. Terry Ellman, brings physician-supervised, non-surgical weight loss and weight management programs for kids and adults to White Plains, New York.
Terry Ellman, MD, MPH, believes there's more to being healthy than hitting the right number on the scale. At WellU Medical Weight Loss, which Dr. Ellman founded in March, losing weight is just one part of her Healthy Body program.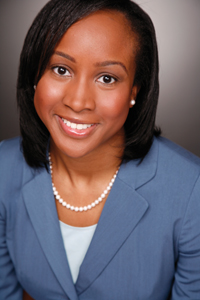 WellU offers a physician-supervised, non-surgical weight loss and management program for children and adults who want to lose 15 pounds or more, and it's especially ideal for individuals who have metabolic abnormalities or other health conditions or are planning to take weight-loss medication. "We want to ensure they're embarking on this weight loss journey in a safe way," Dr. Ellman explains.
The program begins with an evaluation in which the WellU team assesses medical history, body composition, nutrition and lifestyle habits, and mental readiness to lose weight. This information is used to make an individualized plan that includes behavior therapy, lifestyle modifications, exercise, nutritional counseling, and, when necessary, appetite suppressants or other appropriate medications. With children, Dr. Ellman says, parents are involved in the nutritional counseling, because the goal for all patients is to make long-term changes that help maintain the weight loss they've achieved.
The center also offers a program for individuals who are considering or have been scheduled to undergo bariatric surgery.
The WellU center is located at 34 South Broadway, Suite 210, White Plains. 914-920-7217. www.PhysicianDirectedWeightLoss.com.
Also see: A Parents' Guide to Raising Healthy Kids