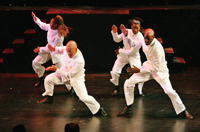 Rhythm, Soul, and Step
Intricate kicks, stomps, and rhythms come together for Step Afrika. The first professional company in the world dedicated to the art form of stepping, the troupe mixes spoken word into their performances as they explore African traditions, teamwork, academic achievement, and cross-cultural understanding. February 6 at 8pm. $20; $18 students and seniors, $13 children under 13. Westchester Community College, 75 Grasslands Road, Valhalla. 914-606-6262. www.sunywcc.edu.
Eagles and More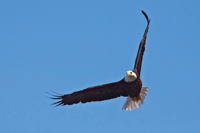 Celebrate the bald eagles' return to the Hudson River at the 6th Annual Hudson River EagleFest?. Teatown Lake Reservation is once again teaming up with several environmental organizations to present a fun-filled day of activities for the entire family. See "Birds of Prey" shows, go on an Eagle Exploration bus tour, and search for eagles at several sites along the Hudson River. Plus, local organizations will be on hand with environmental exhibits and information, and a large children's area will offer interactive games, hands-on activities, and arts and crafts. A shuttle bus will be available to bring guests to the eagle viewing sites. Don't forget your binoculars. February 6, 9am-4pm. Snow date: February 7. $20 bus tours; FREE children under 12. $5 for the "Birds of Prey" shows; $2 suggested donation for general admission to the pavilion. Croton Point Park, Croton Point Avenue, Croton-on-Hudson. 914-762-2912. www.teatown.org.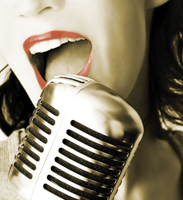 Tunes About Love
Go on a musical journey about finding love with Heart and Music. Seven female singers will present this special concert right in time for Valentine's Day. February 5-6 at 8pm; February 7 at 3pm. $15. Westchester Sandbox Theatre, 931 East Boston Post Road, Mamaroneck. 914-630-0804.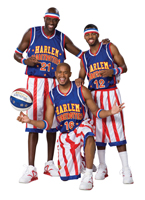 Globetrotters in Westchester
The Harlem Globetrotters perform their "Magical Memories" world tour February 9 at 7pm at the Westchester County Center. Watch the troupe perform their timeless tricks on the basketball court, with some audience participation. All ages. $21.50 and up. 198 Central Avenue, White Plains. 914-995- 4050. www.countycenter.biz.
Celebrate Lincoln's Birthday With Dance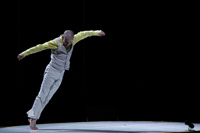 Choreographer Bill T. Jones and the Arnie Zane Dance Group will present the East Coast premiere of "Fondly Do We Hope...Fervently Do We Pray," Jones' tribute to the life, work, and legacy of President Abraham Lincoln on the 201st anniversary of his birth. The innovative troupe, celebrating its 25th anniversary season, has performed worldwide in over 200 cities in 30 countries, and includes 2007 Purchase College alum Peter Chamberlin. February 12 at 8pm. $42.50 and up. The Performing Arts Center at Purchase College, 735 Anderson Hill Road, Purchase. 914-251-6200. www.artscenter.org.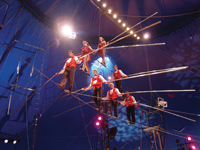 The Circus Returns
Celebrate winter break with the annual presentation of the Royal Hanneford Circus. The traditional three-ring circus will feature The Flying Wallenda family attempting a seven-person pyramid above the center ring, as well as the triple-somersaulting Alex Cortes and the Cortes Flyers. Plus, see Babby Val, the 5-year-old elephant, along with white tigers, clowns, and more. February 13-15 at 10am, 2pm, and 6pm. $28.50 premium; $22.50 reserved. The Westchester County Center, 198 Central Avenue, White Plains. 914-995-4050. www.ticketmaster.com.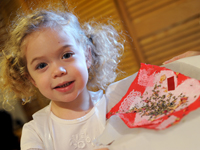 Feel the Love on Valentine's Day
It may be cold outside, but there are all kinds of Valentine's Day activities that are sure to warm your heart.
Here are some nearby suggestions.
Victorian Valentine Tea: Make a Victorian Valentine craft before enjoying a formal Victorian Tea at the Horace Greeley House. February 5, 4pm. Recommended for ages 6-8. FREE. Pre-registration required. Meet at Chappaqua Public Library, 195 South Greeley Avenue, Chappaqua. 914-238-4779. www.chappaqualibrary.org.
Old-Fashioned Valentine's Day: Make a unique Victorian Valentine's Day card for a family member or a special friend. February 7, 1pm. Recommended for ages 8 and younger. Muscoot Farm, 51 Route 100, Katonah. 914-864-7286. www.muscootfarm.org.
Be My Valentine: Make your own Valentine's from colorful paper, pretty ribbons, and fancy stamps to give to Mom, Dad and the whole family. Reservations are suggested; space is limited. Recommended for toddlers. February 9, 9:30am and 1:30pm. $10; $5 additional sibling. Rye Historical Society, 1 Purchase Street, Rye. 914-967-7588. www.ryehistoricalsociety.org.
Valentine Love Bug Story/Craft: Celebrate Valentine's Day with love stories and crafts. Recommended for ages 6-8. Pre-registration required. February 10, 3pm. FREE. Larchmont Public Library, 121 Larchmont Avenue, Larchmont. 914-834-2281. www.larchmontlibrary.org.
Culinary Classes for Children - Cuori D'amore: Learn how to prepare Valentine's Day biscotti. Adults must attend with children 16 and under. Recommended for ages 6 and up. Pre-registration required. February 13, 2pm. $50 adult and child; $40 child only. Westchester Italian Cultural Center, One Generoso Pope Place, Tuckahoe. 914-771-8700. www.wiccny.org.
Valentine Nature Crafts: Use materials gathered from around the park to create one-of-a-kind Valentine's Day gifts. February 13, 1pm. All ages. FREE. Cranberry Lake Preserve, 1609 Old Orchard Street, North White Plains. 914-428-1005. www.westchestergov.com/parks.
Family Art Project - Hearts and Flowers: Breathe in the fragrance of greenhouse blossoms and develop affection for colorful winter blooms by putting your experiences into lacy, flower-filled Valentine cards. February 14, 1pm. All ages. $8; $2 children 6-18, free children under 6. Wave Hill, 675 West 252nd Street, Bronx. 718-549-3200. www.wavehill.org.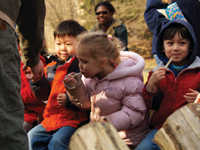 Maple Sugaring Demonstration
Learn how to make maple syrup the old-fashioned way at Westmoreland Sanctuary on February 27. Learn about tapping trees, collecting sap, and cooking everything down to syrup, along with some local history. All ages. FREE. 260 Chestnut Ridge Road, Mount Kisco. 914-666-8448. www.westmorelandsanctuary.org.
A Stylish Affair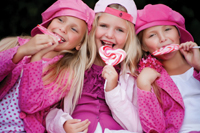 Have a fun-filled day of activities, shopping, and more, and help the March of Dimes while you're at it, at the Children's Fun and Fashion Expo. Have your picture taken, get a free voice lesson with vocal coach Eve Soto, and play with toys and games. Conroy Warren will present an interactive musical program, featuring the sounds of the West Indies. Plus, see an exclusive fashion show; shop for apparel, accessories, gifts, and more; and try your luck at a variety of prizes. Advance tickets purchased online will be entered to win a $500 Amex Shopping Card. Hosted by the Motivators and Creators Meet-Up group. February 28, 10am-5pm. $10; FREE children under 12. Radisson Hotel, One Radisson Plaza, New Rochelle. 914-299-2859. www.macschildrensexpo.eventbrite.com.