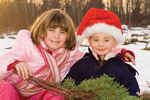 Tree Shopping and Gift Giving
Find your family's tree at the Huguenot Memorial Church Annual Christmas Tree and Holiday Décor Sale. A large selection of Fraser fir trees will be for sale as well as red and white poinsettias, pine roping, and decorated and undecorated wreaths. Plus, the International Holiday Boutique will feature handmade items to support Esther's Aid in Rwanda, Masa Pan (bread dough), tree ornaments, wool shawls, ponchos, tablecloths, and purses from Ecuador. Free doughnuts, coffee, and hot chocolate will be available. All proceeds benefit local charitable organizations, including Camp Viva, a year-round program run by Family Services of Westchester for children and families infected or affected by HIV/AIDS, and Community Service Associates in Mt. Vernon. December 5, 7am-1pm. FREE. Huguenot Memorial Church, Pelhamdale Avenue and Boston Post Road, Pelham Manor. 914-738-3488. www.huguenotchurch.org.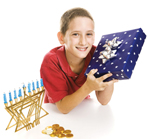 Festival of Lights Festival
Meet Felicia Miller-Stehr, author of Are You Chanukah or Christmas?, at Chanukah Rocks!, a celebration at the Rosenthal JCC in Pleasantville. Miller-Stehr will present a special book reading and sign books for fans. Plus, you can make your own crafts in the Gift Factory to give to family and friends; watch dance, theater, and musical performances by other children; enjoy latkes; and more. RSVP requested. December 6, 2-4pm. FREE. Rosenthal JCC of Northern Westchester, 600 Bear Ridge Road, Pleasantville. 914-736-3076. www.rosenthaljcc.org.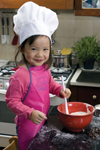 Seasonal Sweets
Put on your chef's hat and apron and get ready to make sweets for the holidays at the Gingerbread Cookie Decorating event. Receive a kit with everything you'll need - including frosting and a variety of candies - and learn how to make your own unique cookies. A special gift will be awarded for the best decorated cookie. The spa and jewelry boutique will also be open for parents to do their holiday shopping. Refreshments will be served. December 12, 9-11am or 1-3pm. $30. The Ritz-Carlton, 3 Renaissance Square, White Plains. 914-946-5500. www.ritzcarlton.com.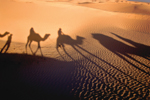 An Operatic Holiday
The spirit of the season comes to life in a one-act English opera, Amahl and the Night Visitors. A touching story, the opera takes place in Israel at the time of the birth of Christ. The Three Kings follow the North Star on their journey to visit the newborn. On their way, they stop off at the home of Amahl, a disabled child of a poor widow who demonstrates such great kindness that a miracle occurs. December 12 at 7pm. $10. SUNY Westchester Community College, 75 Grasslands Road, Valhalla. 914-606-6600 www.sunywcc.edu.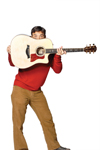 Steve Sings
Steve Roslonek of SteveSongs performs his award-winning music at the Emelin Theatre on December 12. 153 Library Lane, Mamaroneck. 914-698-0098. www.emelin.org.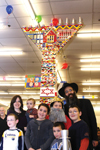 Lego Mania
Celebrate Chanukah and help construct the World's Largest Lego Menorah. In 2003, renowned architect Stephen Schwartz, together with Chabad of The Rivertowns, set the world record for the largest Lego menorah, and this year they hope to break their record. Chanukah activities, live music, and refreshments will round out the day's festivities. December 13 at 2pm. FREE. Chabad of the Rivertowns, 303 Broadway, Dobbs Ferry. 914-693-6100. www.chabadrt.org.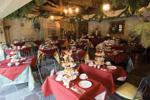 Tea and Tunes
Spend an afternoon in the spirit of the season at Holiday Tea Musicales. Take a tour of the Rosen House decorated for the season, and then enjoy a recital and sing-along to favorite holiday music. A formal tea including tea sandwiches, freshly baked scones with clotted cream and preserves, desserts, and hot chocolate for children will be served. Reservations are required. December 3-5, 10-12, 17-18 at 1pm. $55-$43; $29 children 16 and under. Caramoor Center for Music and the Arts, 149 Girdle Ridge Road, Katonah. 914-232-1252. www.caramoor.org.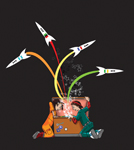 An Out-of-this-World Holiday
Go on a computer-animated, holiday-themed journey at Holiday Rocket, in the Andrus Planetarium at the Hudson River Museum. Blast off with Mike, Tilda, and their silly Uncle Stan around a future solar system, where human settlers hold onto their holiday traditions as they brave the space frontier. Stan's many friends delve into the traditions of giving in Christian, Jewish, and Muslim societies, as well as Kwanzaa, and light-filled celebrations of the solstice. December 5-6, 12, 19-20, 26-27 at 3:30pm. $5; $3 children. Hudson River Museum. 511 Warburton Avenue, Yonkers. 914-963-4550. www.hrm.org.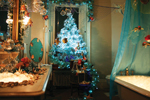 A Fairy Tale Holiday
Celebrate the holidays with elaborate storybook room designs, live music, and cider, when Lyndhurst is lavishly transformed for "A Fairy Tale Holiday," weekends through December. Lyndhurst, 635 South Broadway, Tarrytown. 914-631-4481. www.lyndhurst.org.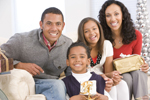 Celebrate Kwanzaa
Experience the African-American holiday of family, culture, and community at a Kwanzaa event at the library. Make your own Kinara, or candleholder, using materials like raffia, glitter, and feathers. One of the seven symbols of the holiday, the Kinara stands for African ancestry. Appropriate for ages 5-12. Pre-registration is required; space is limited. Ossining Public Library, 53 Croton Avenue, Ossining. 914 941-2416. www.ossininglibrary.org.
Also see our list of Nutcracker performances in Westchester County scheduled for this holiday season.