More than 50 camps will gather for you to do your summer camp research all in one place-and getting your questions answered in person, well, there's nothing better than that.
Day camp? Specialty camp? Sleepaway? With all of the options, finding the right summer camp for your child can be an overwhelming task. But your child's camp experience is sure to have lasting effects, so it's important to do the research and find the right fit.
"At camp, the façade falls away, allowing children to explore opportunities and to discover who they are and what they are passionate about," says Christie Ko, executive director of Camp Fiver in Lebanon.
Explore Camps for All Ages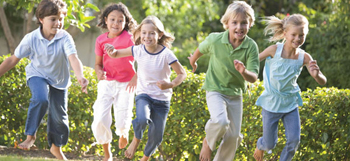 The 32nd annual Westchester Camp and Activities Fair, scheduled for Jan. 26 (12-3pm) at the Crowne Plaza in White Plains, will bring together more than 50 camps, including day, specialty, and sleepaway camps, and give parents the opportunity to do their camp "research" all in one afternoon.
Walking around the camp fair provides much more than an opportunity to pick up helpful brochures. Mingling with camp directors and staff members helps families get a feel for what each camp has to offer and get questions answered personally—and because both local day camps as well as sleepaway camps from New Jersey to Maine will all be represented, it's a time to find the right fit for younger first-time campers as well as the more seasoned older sibling ready for a different camp experience.
"To me, there's no greater gift in the world than camp," says Jill Tipograph, founder and director of the New Jersey-based Everything Summer, the only independent summer consultancy dedicated to families in the area, and a mom of two. "Kids are accepted unconditionally. It helps them transition from one phase of life to another. Every child has different needs and families have different budgets, but you can get that experience based on whatever your needs are."
The Westchester Camp & Summer Activities Fair is sponsored by the American Camp Association and hosted by NYMetroParents and Westchester Parent. Admission to the fair is free for attendees, who can also participate in raffles and win prizes.
For more information on the Westchester Camp & Summer Activities Fair, visit westchestercampfair.com.