The Westchester Children's Museum received a $10,000 grant from Wells Fargo to support its Museum Without Walls, which provides math, science, technology, and engineering programs to middle- and low-income children in Westchester and Fairfield Counties.
The Westchester Children's Museum was awarded a $10,000 grant earlier this year from the Wells Fargo Foundation in recognition of its efforts to engage children across the region in exploratory learning opportunities designed to stimulate creative thinking and problem-solving skills. Funds from the grant will target youth from low- to moderate-income families through WCM's outreach program, Museum Without Walls.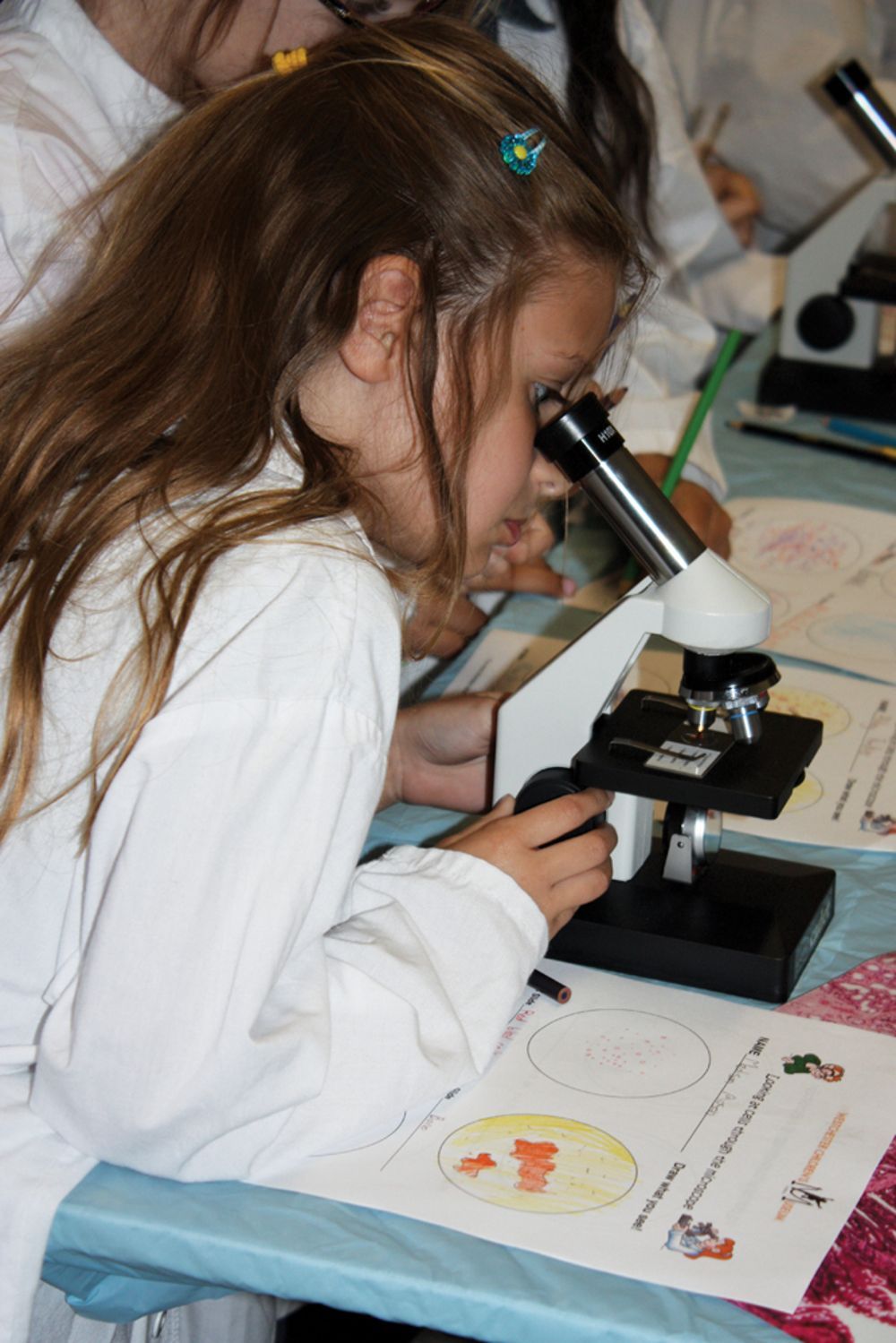 Madison Bosch, a student at Murray Avenue School in Larchmont, observes human body cells through a microscope during a two-week lesson series presented by the WCM's Museum Without Walls program.
Museum Without Walls has been traveling to local community centers throughout Westchester and Fairfield counties since early 2010. In that time, WCM's volunteer educators, many of whom are former and current scientists and classroom teachers, have provided more than 6,000 local students with hands-on educational activities in science, technology, engineering, and math. Students also participate in the creative arts through music, learn about cultural diversity, and examine environmental and sustainability issues. All of these programs rely on private funding.
"Museum Without Walls reaches a critical segment of our region's youth. These children are often the ones most impacted by declining school budgets, which have eliminated many out-of-school enrichment programs," says Tracy Kay, WCM's executive director. "[This grant] will positively impact so many of our area youth with programming that inspires discovery and a lasting love for learning."
Until its physical home is built at the historic Rye Playland North Bathhouse, WCM plans to nurture curiosity, enhance knowledge, and ignite imagination through its Museum Without Walls program. For more information about WCM or to make a donation, visit discoverwcm.org.