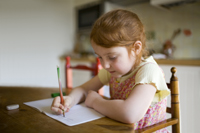 UPDATED SEPTEMBER 2014: It's time to go back to school in Westchester County, NY. NYMetroParents' Westchester County back to school guide has Westchester County schools, after-school programs for kids, religious schools, foreign language programs, and Westchester activities for kids, including music and dance classes, art classes, performing arts programs, sports teams and programs for kids, after-school tutors and much more in Westchester County, from Larchmont and Rye, to White Plains and Scarsdale.
A DANCE STUDIO
2094 Boston Post Road, Larchmont
914-834-2432

When choosing a dance school, look for professionalism, quality, and experience. A Dance Studio satisfies these standards of excellence. We offer classes in jazz, tap, ballet, hip-hop, pre-school and yoga. Dance birthday parties are a big hit. You'll like the friendly way you are treated and will appreciate the great feelings of accomplishment and fun that dancing provides. Director, Yvonne Karas Rosenberg, invites you to join our family, where all of our students are important to us.

ALCOTT MONTESSORI SCHOOL
27 Crane Road, Scarsdale
914-472-4404
46 Fox Meadow Road, Scarsdale
914-595-7551
535 Broadway, Dobbs Ferry
914-693-4443

Alcott School provides 2- to 5-year-olds a supportive, multicultural learning environment where they develop independence, self-confidence, and pride in their abilities. All sites offer a developmentally appropriate curriculum with Montessori materials, music, creative movement, and nature enrichment programs. After-school enrichment classes are provided for 3- to 5-year-olds. Offerings include yoga, dance, mad science, super soccer stars, golf, karate, and Spanish. Kidz Club, a social skills group for 3- to 5-year-olds meets from 4-5pm twice a week at the Crane Road location. Call to arrange a tour.

ANN AND ANDY CHILD CARE
2170 Saw Mill River Road, Elmsford
914-592-3027

Ann and Andy, family owned and operated since 1973, offers a wide variety of fun activities for children ages 2 months to 14 years. We are licensed by N.Y.S.O.C.F.S. and the Health Department. We have an extensive campus, and offer flexible schedules, reasonable rates, nutritious lunches, a caring staff, individualized attention, and age-appropriate field trips. Join us for a wonderful school experience. Come see how much we care and become a part of our family.

AQUATIC PROGRAM FOR CHILDREN AND ADULTS
735 Anderson Hill Road, Purchase
914-251-6546

Held in our sparkling six-lane pool, the Purchase College Aquatics Program runs year-round and features children's group lessons and parent/child classes, as well as specialty programs. All lessons are taught by certified American Red Cross Instructors. Specialty programs include adult lessons, Lifeguard and SCUBA certification, springboard diving, private and semi-private lessons. We offer classes year-round with two fall sessions, winter and spring sessions, and our popular summer intensive sessions. Register now!

ARDSLEY COMMUNITY NURSERY SCHOOL
21 American Legion Drive, Ardsley
914-693-4932

Ardsley Community Nursery School has been servicing the local area for over 50 years with a fun, nurturing environment run by a caring staff, and a strong enrichment program consisting of music, dance, nature, and Spanish. Programs are offered for 2- through 5-year-olds with an early drop off for working parents. We take field trips to the nearby police and fire stations, library, and the Greenburgh Nature Center, and we have a beautiful shady playground. Call to obtain an application or arrange a visit.

BALLET DES AMÉRIQUES SCHOOL & COMPANY, INC.
16 King St., Port Chester
646-753-0457

Already renowned for its world-class, pre-professional ballet training and dance education program operating on an extracurricular schedule, Ballet des Amériques now offers a comprehensive daytime schedule for home- and cyber-schoolers. Under the direction of Carole Alexis, students at Ballet des Amériques receive intensive training in classical ballet, modern, and contemporary dance, as well as a well-rounded dance education (with classes in music, dance history, and anatomy) in a comprehensive, curriculum-based program. Please e-mail [email protected] for further information.

BALLET DES ENFANTS, L'ACADEMIE AT BDE, AND YOGADVENTURES AT BDE
1290 Boston Post Road, Larchmont
914-834-5443
Standing Ovation Studios
1 Labriola Court, Armonk
2000 W. Main St, Stamford, CT
203-973-0144

Ballet des Enfants is Westchester's premier children's dance program for youth ages 2-9. Ballet des Enfants, for ages 2-4, entwines dance and music with children's literature, exquisite costumes, and enchanting props, for a unique ballet experience each week. L'Academie at BDE, for ages 5 and older, offers ballet instruction based on the Royal Academy of Dance syllabus. YogAdventures, for children 18 months to 9 years, explores mind and body in a fun-filled way. Fall classes begin Sept. 15, Monday-Saturday, am and pm. Call for info. on our birthday celebrations and holiday events.

BELLE SCHOOL OF MUSIC
1088 Central Park Ave., Scarsdale
283 Tarrytown Road, White Plains
1537 Central Park Ave., Yonkers
914-961-5511

Established in 1983, the Belle School of Music, "Where Learning Is Fun!," takes pride in the high standards it sets while providing a comprehensive musical education. The school has developed a unique, effective, enjoyable way of teaching children ages 2 and older, and adults. Under the supervision of highly qualified, dedicated performers and teachers, the child you love will learn to play musical instruments, developing an appreciation and love for music that will last a lifetime. Call for a free first lesson and consultation and learn more about our programs!

BOUNCE! TRAMPOLINE SPORTS
612 Corporate Way (off Route 303), Valley Cottage
845-268-4000
310 Michael Drive, Syosset
516-762-1300
Email [email protected]

Bounce! offers the opportunity to play sports, have fun, and get fit on enormous courts of interconnected trampolines. Guests can enjoy open jump time, trampoline dodgeball, slam dunk basketball on our new dual lanes, foam-pit jumping, and a fun arcade. We also have private party rooms, a Wi-Fi lounge, healthy food vending machines and snack bar, and a separate Bounce! Jr. Zone for kids ages 6 and younger. And ask us about Toddler Time! School, camp, and group trips welcome. Fundraising opportunities available.

BROADWAY TRAINING CENTER
10 Washington Ave., Hastings-on-Hudson
914-478-7065
Email [email protected]

Broadway Training Center, (a not-for-profit 501(c)(3) organization) recently won multiple National Youth Arts awards, Best Theatre Classes by Westchester Magazine, Top 5 Dance Studio by Westchester Family, and the Top 10 Best Places to Send your Kids by Kids Out & About! This premiere performing arts school provides year-long training in acting, voice, dance, and musical theater Performance programs for grades K-12 and adults. Our faculty is comprised of established industry professionals who focus on the joy of accomplishment and the enrichment of personal expression through classroom and performance work.

BRYN MAWR CHILDREN'S LEARNING CENTER
20 Buckingham Road, Yonkers
914-423-5566

Bryn Mawr Children's Learning Center provides quality pre-school care and education to nurture and cultivate students' individual gifts. Our caring, well-trained staff offers a curriculum incorporating early math, science, literacy, fine and gross motor development, and social skills for children ages 18 months to 5 years. Through music and movement, arts and crafts, and dramatic play, each child's learning style is developed, giving him or her a solid foundation for future learning and life experiences.

BST SALON
Golden Horseshoe Shopping Center, 1128 Wilmot Road, Scarsdale
914-472-0400

Go back-to-school with BST. This school year, experience your best style ever! BST's top-notch stylists listen and deliver a haircut that accentuates your best you. And that's not all…BST goes high-tech, complete with smart boards and flat-screen TV gaming for the ultimate experience, plus a large selection of hot gifts that make a lasting impression.

C.C.B. SCHOOL OF WESTCHESTER
234 N. Central Park Ave. (across from Trader Joe's/Best Buy), Hartsdale
914-683-0333

C.C.B. School of Westchester is the preeminent leader in delivering top-notch enrichment programs to promote academic achievement. We offer extensive programs to provide our students with the opportunity to get ahead of their peers. Highly experienced teachers with outstanding academic backgrounds will assist your child in getting a jump start on the new academic year. Immersion-style classes and individual attention from our excellent faculty members will help them prepare for the rigors of Common Core state standards. We offer various programs for standardized tests, such as SAT I, II/PSAT/ACT/AP/SSAT, and ISEE.

THE CENTER FOR LITERACY ENRICHMENT AT PACE UNIVERSITY
78 N. Broadway, White Plains
914-422-4135
Email [email protected]

The Center for Literacy Enrichment offers tutoring in math, reading, and writing to children ages 5 through eighth grade. Three programs are offered during the year: a Monday-Friday morning program for 5-year-olds; an after-school program for elementary and middle school students every day after school and on Saturday morning; and a summer program during the month of July from 9am-3pm for elementary and middle school students.

CENTRAL PARK DANCE
450 Central Park Ave., Scarsdale
914-723-2940

Voted Best of Westchester 2013 for our Pre-School program, Central Park Dance has been providing all types of dance instruction in a caring and nurturing environment for over 30 years. "We believe superior teaching and a supportive atmosphere go hand in hand," says co-owner Mario LaStrada. With over 175 weekly classes to choose from for ages 2 and older—including Preschool, Fairytale, ballet, pointe, jazz, tap, and hip-hop, and fitness classes like Pilates ball, aerobics, ZUMBA, Muze, Break/Pop/Lock, and our latest, Tippy Toes—you're sure to find a class that's right for you.

CHELSEA PIERS CONNECTICUT
203-989-1000

Chelsea Piers Connecticut is a 400,000-square-foot, state-of-the-art indoor sports complex in Stamford providing world-class facilities, expert instruction, and an exciting sports curriculum—all under one roof! Facilities include ice rinks; an Olympic-sized pool; Splash Zone water play park; 12-court Squash Club; a seven-court Tennis Club; baseball, softball, and gymnastics training centers; a Field House with a track and 100-yard turf field for soccer, lacrosse, and field hockey; basketball and volleyball courts; a preschool and child care center; pro shop; and food service. Fall programming, including classes and leagues, is available for children ages 6 months to 17 years.

CHILD.COR
52 Garrigan Ave., Thrnwood
914-495-898
Email [email protected]

Child•cor is a children's wellness program that combines yoga, dramatic arts, and creative meditative practices to build confidence and promote well-being for children. The program aims to provide child participants with the tools and strategies needed to manage stress and foster an improved sense of self at a young age. Child•cor "journeys" run every four weeks on Saturdays, from 10am-12pm, and after school on Tuesdays and Thursdays from 4-5pm. Join our journey!

THE CHILDREN'S JEWISH EDUCATION GROUP
SUNY Purchase
914-864-1267

Do you want a Jewish education for your child without joining a synagogue? CJEG is a community-based school that emphasizes Jewish cultural studies, including Jewish tradition, history, and holidays for children in kindergarten through seventh grade. We offer a professional teaching staff supported by a parent co-op administration. Private or group bar and bat mitzvah lessons are also available. Classes are held Sunday mornings at the SUNY Purchase campus. For more information, please visit cjeg.org.

CITY CENTER DANCE
98 Lake St., White Plains
914-328-1881

Specializing in professional dance instruction for children of all ages and levels, City Center Dance emphasizes discipline, dedication, balance, form, confidence, and success, all in a fun and creative environment. We offer ballet, pointe, pre-pointe, tap, jazz, hip-hop, pre-K, and kindergarten classes, and special workshops throughout the year including acro. Private lessons, birthday parties, and performance opportunities also available. New this year, City Center Dance is proud to be the official home of the Westchester Knicks Dance Team! Call 914-328-1881 for more information and to register for classes.

CLAY ART CENTER
40 Beech St., Port Chester
914-937-2047 x223
Email [email protected]

Create. Connect. Be inspired. This fall we're offering a new line-up of clay classes for children, tweens, teens, and families. Join us for Saturday Drop-In class, a new weekly program for all ages. Or share your child's first clay experience during Mommy and Me and CLAY for students ages 4-5 and one parent. Kids ages 6-14 will use their imaginations and sharpen their critical thinking skills in our 5-week Wheel Throwing or Sculpture classes. Parents, we offer fun and relaxing one-time and weekly classes for you too!

CRESTWOOD MUSIC EDUCATION CENTER
453 White Plains Road, Eastchester
914-961-3497

In our new, beautifully renovated and expanded facility, we offer private music lessons for students of all ages and levels. Our world-class faculty gives instructions in piano, guitar, voice, string, woodwind, and brass instruments, as well as drums and percussions. We have outstanding programs in both Suzuki violin and piano, as well as jazz lessons with top artists in piano, guitar, bass, drum, and woodwind instruments. In addition, chamber music and jazz ensembles are available. Professional musical soirees are offered every weekend to the public. We rent and repair instruments.

DANCE & THEATER ARTS STUDIOS
145 Palisade St., #376, Dobbs Ferry
914-231-9179
Email [email protected]

Dance & Theater Arts Studios is currently celebrating our 5th Anniversary! We are a process-oriented school where students learn how to achieve excellence through self-discipline and the mastery of technique. Experience the joy of achievement through our unique assortment of class offerings at affordable prices. Attain self-confidence through a step-by-step journey into discovering one's true capabilities. Our accomplished teaching staff welcomes and encourages students of all "ages and stages" into our positive and gentle learning environment. Please view our website for our latest class offerings, and register today!

DANCE CAVISE STUDIOS
273 Halstead Ave., Mamaroneck
914-381-5222

Described in the New York Times as "setting higher standards in dance education," Dance Cavise offers all dance disciplines, at all levels, for all ages. Embarking on 26 years in motion, Broadway veteran Joe Cavise heads a staff of more than 20 professionals from New York City and Westchester. The studio is known for promoting strong technique in a non-recital-oriented, education-driven program. Dance Cavise is also the home of Off Center Dance Theatre, a not-for-profit organization with duel missions of dance performance and community outreach.

DANCE CONNECTION
81 Centre Ave., Loft 304, New Rochelle
914-576-5515

Join us at Dance Connection this fall and make dancing a part of your life! We offer dance classes for ages 3 through adult in ballet, tap, jazz, hip-hop, and ballroom. Fall classes begin September 8. Registration is open—call or email for information. We offer group and private lessons, wedding and special occasion choreography, workshops, and more. We are proud to have been voted "Best of New Rochelle" in 2013 and 2014!

DICKER READING METHOD
75 Brook St., Scarsdale
914-472-0600
Email [email protected]

Our revolutionary reading program will teach any child to read, even children diagnosed as learning disabled, dyslexic, or with ADD or ADHD. Whether your child is reading above, below, or at grade level, he or she will accomplish 3–6 years of reading achievement in just one year. Parents will see immediate improvement in reading achievement, comprehension, and vocabulary development. Over 10,000 children, from pre-school to 12th grade, have accomplished these remarkable results. Your child's grades, confidence, and self-esteem will soar as they learn to love reading and school.

EASTER SEALS NEW YORK
70 Columbus Ave., Valhalla
914-328-1578

We serve children with and without disabilities in inclusive, integrated, small classrooms. We offer high-quality full- and part-time programs, school year and year-round, for children ages 18 months to 5 years, from 8:30am-2:30pm. Before- and after-school care, vacation clubs during school breaks, and summer camp are available options. We follow the Creative Curriculum™ that is aligned with the NYS Common Core Learning Standards. We have special classes in art, music, and science, including interactive Smart Board activities. Our master teachers are New York state-certified in early childhood and special education. NAEYC accredited.

FOR KIDS ONLY
577 N. State Road, Briarcliff Manor
914-923-1889

For Kids Only, operating since 1996, offers flexible programs for children ages 2.9-12 years. Our full-time program operates daily from 7am-6pm. Additional hours are available through our extended-hours program. We offer before- or after-school care. Before school, we serve breakfast and put children on their respective buses. Our after-school program (grades K-7) provides an environment where children interact, receive homework help, use our outdoor playground, and enjoy free-choice activities. We also offer Kung-Fu twice a week with Lao Shr Matt Lapidus.

FRENCH-AMERICAN SCHOOL OF NEW YORK (FASNY)
Campuses in Scarsdale, Larchmont, and Mamaroneck,
914-250-0000
Nursery to Grade 1: Scarsdale Campus, 85 Palmer Ave, Scarsdale
Lower School: Larchmont Campus, 111 Larchmont Ave., Larchmont
Upper School: Mamaroneck Campus, 145 New St., Mamaroneck
Email [email protected]

The French-American School of New York a coeducational day school for children, nursery through 12th grade, offers a dual curriculum in French and English, combining the strengths of both the French educational system and the best U.S. independent schools. Bilingualism is at the core of the FASNY experience with students graduating with the French Baccalaureate and a high school diploma. Give your child the ability to play, write, read, sing, act, raise questions, and make friends in two languages!

GERMAN INTERNATIONAL SCHOOL NEW YORK (GIS)
50 Partridge Road, White Plains
914-948-6513
Email [email protected]

German International School New York welcomes families of every background with an interest in German language and culture into a dynamic, bilingual, multicultural pre-K through 12th grade, college preparatory day school in the heart of Westchester. The depth of our international community and the strength of our bilingual curriculum nurture children's innate capacity for languages, and enable them to grow into adaptable, open-minded, and socially responsible global citizens. Graduates earn a New York high school diploma and the German International Abitur. We open a world of possibilities!

GREENWICH BALLET ACADEMY
299 Greenwich Ave., Greenwich
914-305-4377
181 Westchester Ave., Port Chester, NY

Under the direction of Ukraine native, Yuri Vodolaga, and a Russian faculty, Greenwich Ballet Academy (GBA) offers an eight-year program of Vaganova-based, pre-professional training in classical ballet. Modern dance is part of the curriculum for intermediate and advanced students. Introductory classes are offered for children as young as age 2; performing begins at age 5. GBA graduates have gone on to professional dance careers and other prestigious programs in the U.S. and abroad. They frequently win competitions. GBA is a non-profit organization accessible to any child with a dream of becoming a dancer.

GYMCATS GYMNASTICS AND BIRTHDAY PARTY CENTER
1 Odell Plaza at Equalize Fitness, Yonkers
914-965-7676

At GymCats Gymnastics, children learn the skills and confidence they need to become better athletes. Exciting gymnastics classes are offered for boys and girls, ages 20 months and older, as well as recreational to advanced classes, private lessons, cheer tumbling groups, and summer camp. We are famous for our unique private birthday parties. Our enthusiastic interactive staff makes your child's party memorable. Call for more information on how your child can meet new friends and new challenges and build the confidence necessary to succeed. Ask about our toddler indoor play space!

HELEN HAYES YOUTH THEATER
142 Main St., Nyack
845-826-2049

Celebrating our 17th year of excellence in theater education, the Helen Hayes Youth Theater offers year-round theater programs for kids ages 5-17, including weekend and weekday classes and productions. We welcome performers with all levels of experience. Please join us for professional training in a friendly, supportive environment. For more information, call us or visit our website.

HOPE, LISA LCAT, ATR-BC, CASAC
5 Waller Ave., Suite 105, White Plains
631-259-6498

Lisa Hope, LCAT, ATR-BC, CASAC, is facilitating a five-week group workshop for students transitioning back to school. We will learn and practice skills including time and stress management, coping with social anxiety, and peer pressure related to bullying and gossip. This workshop includes students older than age 10, and meets weekly for five weeks.

HUAXIA NEW YORK CENTRAL CHINESE SCHOOL
Westchester Community College, 75 Grasslands Road, Valhalla
914-517-0028

Huaxia New York Central Chinese School (HXNYC) is a not-for-profit Chinese school in greater Westchester County. The school has been at its current location at Westchester Community College (WCC) since 1999. The mission of the School is to provide an optimal and multi-lingual environment for learning Chinese language and culture for both native and non-native Chinese speakers. The School offers a curriculum spanning Pre-K to AP Chinese. Pinyin, the Chinese phonetics, and simplified Chinese characters are taught. The school offers Chinese as Second Language (CSL) classes to non-native speakers.

HUDSON COUNTRY MONTESSORI SCHOOL
340 Quaker Ridge Road, New Rochelle
914-636-6202
Email [email protected]

Children learn to observe, think, judge, and pursue interests at their own pace. Exposed to physical and mental order, working with materials with a purposeful design in a calm atmosphere fosters concentration, creativity, self-respect, and a solid academic foundation. Hudson's unique approach allows children to develop their skills while pursuing their interests. Programs are available for children from 15 months through 8th grade, with extended hours available from 7:30am-6pm.

JCC DANCE SCHOOL AT THE JCC OF MID-WESTCHESTER
999 Wilmot Road, Scarsdale
914-472-3300

There's a place for everyone at the JCC Dance School, one of Westchester's most respected dance programs. Pre-school children to teens and adults can take classes in ballet to live musical accompaniment, as well as hip-hop, tap, musical theatre jazz, modern, tango, or Israeli folk. Our professional faculty takes a positive, supportive approach to ensure that our students become strong, injury-free dancers, and confident individuals. The JCC Dance School's legacy to its students is an appreciation of the art of dance, body awareness, and self-discipline.

JEWISH COMMUNITY CENTER OF HARRISON
130 Union Ave., Harrison
914-835-2850

The Early Childhood Center of the JCC of Harrison is dedicated to enriching the lives of young children emotionally, socially, intellectually, physically, and spiritually. The 2's program supports gradual separation of child from parent/caregiver. Three- and 4-year-olds explore an environment rich in materials that promotes developmental skills. Structured activities and unstructured play are offered under the guidance of warm, caring, professionally trained teachers. Morning programs, afternoon enrichment programs, a young 5's "gap year" program, and summer programs are offered.

JEWISH COMMUNITY CENTER OF HARRISON
130 Union Ave., Harrison
914-835-2850

The Early Childhood Center of the JCC of Harrison is dedicated to enriching the lives of young children emotionally, socially, intellectually, physically, and spiritually. The two's program supports gradual separation of child from parent/caregiver. Three- and four-year-olds explore an environment rich in materials that promotes developmental skills. Structured activities and unstructured play are offered under the guidance of warm, caring, professionally trained teachers. Morning programs, afternoon enrichment programs, and summer programs are offered. Monthly tuition-free Baby and Me. NEW—weekly Music on Wheels for infants and toddlers.

JODI'S GYM
25 Hubbels Drive, Mount Kisco
914-244-8811
244 E. 84th St., Manhattan
212-772-7633

Jodi's Gym has been providing New York kids the highest level of fun, friends, and fitness for 33 years! Its step-by-step, no-fail approach ensures that every child feels a sense of accomplishment. From the tiniest tumblers to advanced gymnasts (9 months to 12 years), there is something for everyone. They offer adult and child gym and music classes, pre-school gymnastics, preschool alternative, school-age gymnastics (kindergarten-sixth grade), Mad Science, special-needs gymnastics, summer and holiday-break camps, free playtime and extra perks for members, play groups, private lessons, and the best birthday parties ever.

JUNGLE GYM MARTIAL ARTS - NEW ROC
10 Cottage Place, New Rochelle
914-355-5955

A firm believer in the limitless power of the human mind and its connection to the body, Jungle Gym Martial Arts has an award-winning curriculum and progression design made just for you! Through teaching the fastest growing self-defense art in an easy-to-learn and positive environment, we've helped hundreds of people just like you achieve all of their martial arts goals. Focus, self discipline, fitness...no matter how you choose to enhance your life through martial arts, the Jungle Gym will lead you there.

KIDS' B.A.S.E. & THE LITTLE SCHOOL
307 Mamaroneck Road, Scarsdale
914-472-5409

Kids' B.A.S.E. & The Little School encompasses a before- and after-school program for school-age children, and a pre-school program for 2-, 3- and 4-year-olds. Kids' B.A.S.E. provides quality before- and after-school programming for youngsters in kindergarten-sixth grades, and enrichment programs in the afternoon. The Little School provides a high-quality, full-day or half-day preschool program. It is licensed by NYS OCFS and accredited by NAEYC. For more information or to request an application, please call 914-472-5409 or visit kbls.org.

KIDVILLE MOUNT KISCO
145 Kisco Ave., Mt. Kisco
914-458-1909

At Kidville, we are dedicated to offering fun, developmentally appropriate classes where children, ages newborn to 6 years, learn joyfully through play and exploration. We offer classes in gym, music, art, dance, science, cooking, Spanish, and enrichment, as well as a preschool alternative program and seasonal camps. Our programs instill confidence and help children grow physically, socially, and cognitively in a safe, stimulating environment. A low child-to-teacher ratio and a child-centered curriculum allow creativity, risk-taking, language development, and early discovery to flourish in all classes.

KUMON MATH & READING CENTER
Croton-on-Hudson
2055 Albany Post Road
914-734-9356
Dobbs Ferry
123 Main St.
914-231-7040
Eastchester
15 John R. Albanese Place
914-661-6372
Hartsdale
96 N. Central Ave.
914-328-6284
Ossining
2 Todd Place
914-923-0900
Pleasantville
8 Paulding St.
914-661-6372
Port Chester
32 S. Main St.
914-881-1399
Scarsdale ? East
1477 Weaver St.
914-980-7916
Somers
325 Route 100
914-772-8521
Tarrytown
61 N. Broadway
914-829-5288
Yonkers ? Southeast
819 Yonkers Ave.
914-237-4977
Yorktown Heights
2025 Crompond Road
914-432-3202
Mohegan Lake
1950 E. Main St.
914-528-0118
Wappingers Falls
265 New Hackensack Road
845-463-2790
Bedford Park, Bronx
237 E. 204th St.
917-751-1888

Kumon is the world's largest after-school math and reading program that unlocks the potential of children so they can achieve more on their own. Through daily practice and mastery of materials, students from pre-school to high school increase confidence and develop better study skills. Founded in 1958 in Japan, millions of students around the world have benefited from the independent learning program. There are 20 Kumon Learning Centers in Westchester. Call 1-800-ABC-MATH for a free placement test, and to learn how your child can benefit from Kumon. kumon.com.