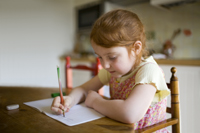 UPDATED SEPTEMBER 2014: Westchester County, NY is ready for the back to school season. NYMetroParents' Westchester County back to school guide has Westchester County schools, after-school programs for kids in Westchester, religious schools, foreign language programs, and Westchester County activities for kids, including music and dance classes, art classes, performing arts programs, sports teams and programs for kids, after-school tutors and many more back to school resources in Westchester County, from Mamaroneck and Port Chester, to Pound Ridge and Bedford.
Continued from Section 1
LEAPIN' LIZARDS
421 Boston Post Road, 3rd Floor, Port Chester
914-937-5867

Leapin' Lizards is THE indoor play and party place for kids in Westchester! Have oodles of fun during the day, after school, anytime! Enjoy our 2-for-1 Back to School Special in this issue. Birthday party packages include playtime in our fun-filled play area (slides, mazes, ball baths, etc.), private party room for pizza, hot dogs, Carvel ice cream birthday cake, tokens for our game room, themed paper supplies, invitations, and balloons. Party favors, sand art, and T-shirts are available. We do all the work! Visit our website, leaplizards.com.

LEGOLAND® DISCOVERY CENTER WESTCHESTER
Westchester's Ridge Hill, 39 Fitzgerald St., Yonkers
866-243-0770
Email [email protected]

LEGOLAND® Discovery Center Westchester is the newest field trip destination in the tri-state area! This indoor center is ideal for school, scout, and homeschool groups ages 3-12 years. Their imagination is the only limitation! Youth groups can reach out and touch the stars in the 4D cinema, learn LEGO® building secrets from the Master Model Builder, see local iconic landmarks in MINILAND®, learn as they build the tallest tower and test the tower's strength on Earthquake tables…and more!

THE LICE LADY OF WESTCHESTER
914-497-5465
Email [email protected]

Anna Albano Krosche, The Lice Lady of Westchester, is a natural lice and nit removal specialist. Since 1998, she has eradicated lice and nits from thousands of children and their families with her all natural, chemical-free lice removal technique. Back to school is prime time for head lice, and she recommends your child be screened for a post-camp lice check at her salon conveniently located in Elmsford. Salon visits or in-home head lice removal appointments are available. She is highly recommended by her clients, school nurses, and pediatricians throughout Westchester.

LINGUAKIDS®, LLC
2 locations
2005 Palmer Ave., Palmer Square, Larchmont
914-525-0328
43 Tokeneke Road, Darien
203-426-7004
Also at your school. Ask us how!
linguakids.com


LinguaKids offers Italian, Mandarin, French, and Spanish classes for children starting at age 6 months. LinguaKids' teachers are all friendly, energetic, native speakers, who completely immerse the children in the language. We use a multi-sensory approach to learning a language, combining songs, movements, arts and crafts, games, storytelling, and role playing, to make learning fun. Come see us in our studios in Larchmont and Darien. You can also contact us about our before- and after-school programs. Over 600 children enroll each session. Join the fun!

THE LITTLE GYM
777 White Plains Road, Scarsdale
914-722-0072
2121 Broadway, 2nd Floor (between 74th and 75th streets)
Upper West Side, Manhattan
212-799-1225
207 E. 94th St. (between Second and Third avenues)
Upper East Side, Manhattan
212-787-1124
28 Franklin Turnpike Waldwick, NJ
201-445-4444

The Little Gym is an exercise and motor development center for children, offering gymnastic classes, sports skills development, dance, cheerleading, and karate classes for children ages 4 months to 12 years, in a loving, non-competitive environment. Qualified instructors implement programs designed to build self-esteem and confidence. An emphasis on music and fun encourages both physical and emotional growth. The Little Gym also offers summer camp, holiday camp, Parent Survival Night, and Awesome Birthday Bashes.

THE LITTLE VILLAGE DAY CARE CENTER
914-693-0600 x1732

The Little Village Day Care Center provides children with a safe and nurturing environment to help develop their full potential, including a strong self-concept and natural curiosity about how the world works. In the classroom, as well as on the playground, your child's day includes opportunities for cognitive, physical, social, and emotional growth. We serve children from 6 weeks to 5 years, Monday-Friday, from 7:15am-6pm. Fully licensed by New York State and accredited by the Council on Accreditation, our experienced, well-trained teachers offer individualized, culturally-responsive care for each child.

MATHNASIUM
1009 Boston Post Road, Mamaroneck
914-725-6284
275 Purchase St., Rye
914-967-6284
747 White Plains Road, Scarsdale
914-725-6284

Mathnasium makes math make sense! The goal is to significantly increase your child's math skills, understanding of math concepts, and overall school performance, while building confidence and forging a positive attitude toward the subject. Using sophisticated techniques to determine what a student does and does not know, they tailor-make a personalized and prescriptive learning program. Each student follows the program with the help of specially trained Mathnasium math tutors, who provide instruction-and lots of warm encouragement. At Mathnasium, the mission is simple—to teach children math the way that makes sense to them.

THE MILESTONE SCHOOL
70 W. Broad St., Mt. Vernon
914-667-3478
70 W. Broad St., Fleetwood

Founded in 1979 on the premise that "the first years of a child's education are the most important," The Milestone School is an independent, Nursery-4th Grade school. Our after-school program offers a relaxed atmosphere where children can unwind and make choices from a wide variety of activities: arts and crafts, free play, yoga, outdoor activities, cooking, and story time. A study/homework period is part of our older students' day. We provide a "quality time" after-school experience where your child can feel comfortable, nurtured, and have fun!

MOHAWK COUNTRY DAY SCHOOL
200 Old Tarrytown Road, White Plains
914-949-2635

Mohawk is well-known throughout the region as a respected independent school serving children ages 2 through first grade, and as a popular summer day camp for children ages 3-15. Mohawk Country Day School offers families a unique alternative to traditional schools. Situated on a remarkable 40-acre site that includes a farm with an assortment of animals, outdoor, child-sized village, three playgrounds, and expansive ball fields, MCDS combines strong academics with daily music and gym, technology, and nature activities. Extended hours are available, as well as after-school enrichment programs.

MONTESSORI SCHOOL OF NEW ROCHELLE IN PELHAM, INC.
1415 Pelhamdale Ave., Pelham Manor
914-738-1127

Celebrating 21 years in Pelham, the Montessori School of New Rochelle in Pelham continues to uphold a "tradition of excellence," allowing children to develop confidence and a love of learning. Children ages 3-5 work with the Montessori apparatus in a prepared environment, progressing at their own rates to achieve their optimum abilities and potentials, opening up doors to the future. The program includes half- and full-day sessions, and a toddler class for 2-3-year-olds. Please call for registration information for the 2014-2015 school year.

MUSIC CONSERVATORY OF WESTCHESTER
216 Central Park Ave., White Plains
914-761-3900

Music matters! Music Conservatory of Westchester, accredited by the National Association of Schools of Music, provides high-quality instruction for all. We offer chamber music and ensembles, classes in music theory (including AP theory), musical theater, jazz, rock, and pop. The Music Therapy Institute serves children and adults on campus, and in partnerships throughout Westchester. Our programs and collaborations cultivate lifelong learning and a sense of community through the joy of music making. Join us Sept. 6-13 for our Fall Community Music Week featuring free classes, a tour of our facility, and group lesson observations!

MUSIC TOGETHER®
Music Together®
Over The Moon Music
914-722-2025

Come experience Music Together®, the internationally acclaimed, research-based music and movement program (ages birth to 7 years) in Dobbs Ferry, Mount Kisco, Pleasantville, Scarsdale, Tarrytown, and Tuckahoe. We offer mixed-age (birth to 5 years) and babies (birth to 6 months) classes; free demos are available. We also offer Music Together Guitar for Grownups for the adults in our classes, as well as a new non-Music Together ukulele program, Uke U., for children ages 3 to 6 years plus their adults. We hope to see you in class!

MUSICAL MUNCHKINS
167 Scarsdale Road, Tuckahoe
914-771-7000

Musical Munchkins, Westchester's original early childhood music program is celebrating more than 30 years of makin' music and memories. We continue delighting our youngest musicians and their families with the wonderful world of mommy-n-me music. Our curriculum, filled with awesome activities, is geared to children ages 6 months to 4 years. Instruments, creative movement, inventive props, puppets, books, and games help captivate and enrich children with a love of music. Our nurturing teachers capture everyone's hearts, while stimulating those developing brains. Visit our website. Schedule a free trial class.

NEW CITY SCHOOL OF MUSIC
12 N. Main St., New City
845-481-3754

Call now to register for fall music lessons! The school offers lessons in piano, guitar, voice/singing, drums, violin, saxophone, flute, clarinet, and more. Our university-trained teachers pass on their expertise in a warm and friendly environment. Free recitals are held regularly throughout the school year to help boost self-confidence. Our lesson rooms are designed to maximize music learning and decrease distractions during lesson time. Brand new to music lessons? Visit our website at newcitymusicschool.com for our free parent report titled, "Five Ways To Get The Most Out of Music Lessons."

NEW ROCHELLE RACQUET CLUB
130 Rhodes St., New Rochelle
914-636-1003
Email [email protected]

Under the direction of our new director of tennis, Josh Bill, the New Rochelle Racquet Club offers the best year-round tennis instruction programs for TAUT (10-and-Under Tennis), Junior Development, and Tournament Training for Juniors. We also offer adult instruction groups, Cardio Tennis, Blitz, power drills, men's and women's instructional and playing leagues, seasonal tennis, vacation and summer camps for all ages, plus five racquetball courts. Our fall session begins on Sept. 4. Please come by for a tour or call for more information.

ON HUDSON FITNESS & DANCE STUDIO, INC. AND NEW YORK GOJU KARATE BLACK BELT ACADEMY
558 Warburton Ave., Hastings-on-Hudson
914-478-0508

Experience the best in dance, fitness, and karate! We offer dance classes in all styles and levels, including hip-hop and lyrical jazz. Fitness classes are comprehensive, and taught by the best instructors in Westchester. Our NY Goju Karate program, one of the region's finest, offers age- and rank-specific classes, from pre-school Tiny Tigers to Black Belt and beyond. Whether you are looking for a program for your children or yourself, On Hudson Fitness and Dance Studio and NY Goju Karate offer great programs for the entire family.

ONTRACK SPORT CENTER
29 S. Depot Plaza, Tarrytown
914-909-2974

OnTrack Sport Center is a 26,000-square-foot indoor sports facility, offering athletes of all ages access to various training and competitive programs in soccer, lacrosse, and baseball. Fall after-school programs are now being planned. Visit our website or like us on Facebook for a list of scheduled programs. Also, celebrate your child's next birthday at OnTrack with one of our spectacular sports party packages. Voted 2009 Best of Westchester—Indoor Sports for Kids.

OUTDOOR LASER TAG, USA
914-413-7138
Email [email protected]

We bring the FUN to you! We are 100 percent mobile and will take care of everything so you and your guests can experience the next-generation of Laser Tag. We transform your property into an exciting mission field. Our equipment will WOW guests, and our mission games deliver an adrenaline-pumping, fun, and memorable party experience. We offer party packages to meet all budgets for players ages 7 and older. Mention code WESTP for your special Back-to-School offer!

THE PLAY GROUP THEATRE
One N. Broadway, White Plains
914-946-4433

Register NOW for fall programs at The Play Group Theatre, Westchester's theater for children and teens since 1995. Choose from a range of innovative theater classes and performance opportunities for ages 4-17. Experienced performers and those new to the stage will find a supportive, creative, and challenging atmosphere, and enjoy PGT's fully equipped theater facility. New this year: Design/Tech program for students interested in behind-the-scenes work. Call 914-946-4433 or visit playgroup.org for more information.

PLEASANTVILLE COMMUNITY SYNAGOGUE (PCS)
219 Bedford Road, Pleasantville
914-769-2672
Email [email protected]

Not too small. Not too big. PCS is an inclusive community welcoming intermarried, LGBTQ, multi-racial, traditional, and non-traditional families. Our members come from Reform, Conservative, Reconstructionist, and Jewish Renewal backgrounds and—at last count—from 20 towns, villages, and cities all across Westchester. Our rabbi was named "One of the 36 Most Inspiring Rabbis in America" by the Jewish Daily Forward. High Holiday tickets are available. Young Parent? Empty Nester? We'd love to meet you!

PRE-SCHOOL READING PROGRAM BY THE DICKER READING METHOD
75 Brook St., Scarsdale
914-472-0600
Email [email protected]

Your 3-, 4-, or 5-year-old child will learn 15 to 30 words in their first session. Then they will learn to read their first book fluently. Every two months, your preschooler or kindergartner will achieve one year of reading enrichment. Their self-esteem will soar as they develop a love for reading and school. It's easy, fun, and life's most exciting game.

THE RIVERDALE Y
5625 Arlington Ave., Bronx
718-548-8200

The Riverdale Y is the place to be when school starts. We have programs for every age and interest: swim team, sports, basketball leagues, theater programs for all ages, dance, and much more! Enroll in Kids' Space, one of the most popular after-school programs in Riverdale, for afternoons filled with fun and learning in a nurturing environment. Or register with our Early Childhood Center, where our youngest members learn and grow in one of the highest quality programs in the area. Join our Riverdale/Kingsbridge/Yonkers community, make new friends, and have a great 2014-2015!

ROBIN'S NEST
3 Phelps Lane, Sleepy Hollow
914-366-3232

Robin's Nest is located on the grounds of Phelps Memorial Hospital Center. Established in 1988, we offer full-time and part-time programs, year-round, for children ages 2 months to 5 years, from 7am-6pm, serving breakfast, lunch, dinner, and two nutritional snacks. Age-specific curriculums, half-day nursery program, before- and after-school care, vacation club during school breaks, and summer camp. Enrichment activities include music, nature programs, gymnastics, yoga, language classes, field trips, Smart Board activities, and swimming lessons. Teachers have four-year degrees and CPR certifications. NAEYC accredited.

THE ROCK CLUB - INDOOR ROCK CLIMBING CENTER
130 Rhodes St., New Rochelle
914-633-7625
Email [email protected]

The New York region's largest and most innovative indoor rock climbing center, offering instruction and programs for all ages, is designed to introduce newcomers to the sport. Climbing promotes balance, flexibility, core strength, focus, problem solving…and it's fun! Our professional and experienced staff is dedicated to providing instruction and programs for children, families, and adults—whatever your skill or experience level, they'll get you climbing quickly and safely. We also run rock-climbing birthday parties, after-school programs, competitive teams, and vacation camps.

ROSENTHAL JCC AFTER-SCHOOL PROGRAMS
600 Bear Ridge Road, Pleasantville
914-741-0333 x15
Allison Langer, director of teen and youth services
Email [email protected]

The JCC's After School Programs (ASP) offer afternoons packed with constructive, fun activities for grades K–7, 1-5 days a week. Free snack and transportation from most local schools is included! Children enjoy indoor games in our gym, outdoor play on the playground, structured group activities, "themed" special events, and homework help. PLAYCare is an after-school program that provides drop-in childcare for children from pre-school 4's to 6th grade on an as-needed basis. Themed Mini-Camps are offered during most school vacations and provide flexible drop-off and pick-up times to fit busy schedules.

ROSENTHAL JCC EARLY CHILDHOOD CENTERS
600 Bear Ridge Road, Pleasantville
914-741-0333 x21
600 Bear Ridge Road, Pleasantville
Ann Pardes, ECC director, Pleasantville
[email protected]
914-741-0333 x21
2966 Crompond Road (Route 202), Yorktown
Jennifer Constantino, ECC director, Yorktown
[email protected]
914-962-8430
Email [email protected]

The goal of the Early Childhood Center is to set each child on a path to success through educational and life skills. The developmentally appropriate program balances each child's individual needs. Some goals include: developing positive self-esteem, stimulating curiosity, developing critical thinking skills, encouraging social interaction, and gaining an understanding of Judaism. At the ECC, children learn through discovery; multi-sensory, child-centered, organized experiences; and rich adult-child interactions. Classes for 2's, 3's, and 4's, plus flexible options extend the day. In addition, half and full day alternatives, infant/toddler classes, and more are offered.

SCARSDALE BALLET STUDIO
696 R White Plains Road, Scarsdale
914-725-8754
Email [email protected]

Under the direction of Diana White, former NYC Ballet soloist, the Scarsdale Ballet Studio is recognized for the quality of its curriculum and the professionalism and supportiveness of its faculty. Beginning with classes for three-year-olds, the balanced, creative, yet traditional approach focuses on shaping each child into a healthy, technically accomplished, well-rounded dancer, regardless of his or her aspirations. The studio offers classes in classical ballet, pointe, character, and contemporary, as well as performance opportunities.

SENSORY STEPPING STONES
83 S. Bedford Road, Suite 201, Mt. Kisco
914-244-4101

Sensory Stepping Stones is an intensive, drug-free, therapeutic clinic focusing on improving processing skills and developmental reorganizational abilities for all ages. We offer a comprehensive assessment to determine the specific areas that require intervention, then develop personalized treatment programs for each individual. We provide a variety of traditional and innovative treatment programs in the hopes of increasing academic, athletic, and social successes for individuals and their families.

SOCIABLE KIDZ®
1600 Harrison Ave., Suite 105, Mamaroneck
914-502-3295
Email [email protected]

Voted "Best Social Skills Group 2013" by Westchester magazine, Sociable Kidz® provides social skills groups for children ages 4-14. The small groups ensure that your child receives individualized attention including problem-solving, sharing, taking turns, coping mechanisms, anti-bullying techniques, etc., using hands-on activities, games, role playing, and social stories. Check out our website for more information.

SOLARIS SPORTS CLUBS
Solaris Sports Club
201 Veterans Road, Yorktown Heights
914-962-4094
Solaris Sport & Racquet Club
5 Browns Lane, Hawthorne
914-592-3737

Tennis is a great way to exercise, meet new friends, enjoy competition, and have fun! Solaris Sports Clubs offer a 10-and-Under tennis instructional program with smaller courts, shorter racquets, and balls that bounce lower, making it easier for kids to play the game and develop a love for the sport right from the start! Many days and times to choose from. Call and register today for our fall session!

SPORTIME AT HARBOR ISLAND
SPORTIME Harbor Island Tennis Club
Mamaroneck, in Harbor Island Park
914-777-5050
[email protected]
SPORTIME Lake Isle Tennis Club
Eastchester, at Lake Isle Country Club
914-777-5151
[email protected]

Two indoor/outdoor tennis facilities and 16 soft clay courts within 12 minutes of each other offer the finest in junior and adult lesson and league programs, seasonal and open court time, and school-break camps. The newly renovated, $6.5 million SPORTIME Lake Isle is the Westchester annex of the John McEnroe Tennis Academy for ranked and aspiring juniors. SPORTIME Harbor Island has been one of Westchester's most popular tennis clubs for more than a decade. For more information or to enroll, please call or visit our websites.

SPORTIME USA
380 Saw Mill River Road, Elmsford
914-592-2111

Sportime USA is the ideal place to visit after a long day at school! With a restaurant on the premises, we have activities for all ages including a brand new, 4-dimensional motion theater, laser tag, a rock-climbing wall, a new Ballocity Arena, an 18-foot Spider Climb, batting cages, bumper cars, a Himalaya coaster, kiddie rides, more than 150 video and prize ticket games, billiards, and soft-adventure play area. Birthday parties are our specialty, and we also welcome all groups.

STEFFI NOSSEN SCHOOL OF DANCE
216 Central Park Ave., White Plains
914-328-1900
Email [email protected]

Westchester's premiere dance destination since 1937! Named 2011 "Best Kids' Classes" and 2013 "Best Unique Dance Class for Moving Wheels & Heels" by Westchester magazine. Our faculty conveys the joy and discipline of dance with warmth and enthusiasm. Explore your creativity while learning proper technique and alignment. Classes in White Plains/Chappaqua in modern, ballet, jazz, hip-hop, tap, choreography, and adaptive dance for special needs. Guest artist workshop. Live music in classes and performances. New Tiny Dancers for ages 12 months to 3 years, and adult classes. Call about Sept. 15-20 free week of dance.

STUDIO B DANCE CENTER
281 White Plains Road (entrance on Prospect Avenue), Eastchester
914-793-2799

Since 1996, thousands of students have taken dance lessons with Studio B's highly talented and nurturing teachers. The well-established pre-ballet programs are perfect for boys and girls as young as 2. Students develop important social skills such as listening carefully, following directions, and interacting with others, while dancing to age-appropriate music. Studio B Dance Center continues to respond to families' needs with convenient scheduling options and a wide range of styles, including ballet, jazz, tap, hip-hop, acro and tumbling, modern, contemporary, and pointe. Call or visit their informative website. Open Sundays!

SYLVAN LEARNING CENTER
850 Bronx River Road, Bronxville
914-237-4396
[email protected]
180 S. Broadway, White Plains
914-948-4116
[email protected]

Sylvan is the leading provider of tutoring to students in grades K-12 in reading, math, writing, study skills, and SAT® and ACT® Prep. Sylvan's trained and certified teachers provide personalized instruction to each student using curriculum aligned with Common Core standards, plus the latest iPad® technology. At Sylvan, students develop the skills and motivation to do better in school, and the confidence to do better in everything else. Sylvan Learning Centers are located in Bronxville and White Plains.

TEMPLE ISRAEL CENTER NURSERY SCHOOL
280 Old Mamaroneck Road, White Plains
914-948-2800 x126

Temple Israel Nursery School is dedicated to providing a warm and nurturing environment where children can achieve their full potential—socially, emotionally, creatively, cognitively, physically, and Jewishly. We offer classes for 2-, 3-, and 4-year-olds, mommy-and-me programs, after-school enrichment, Stay & Play Extended Hours until 4:30pm Monday-Thursday, and until 2:30pm Friday, early drop-off, lunch programs, and summer camp. Our morning programs are enriched with music, creative movement, nature, and animal specialists. Come and check out our beautiful, newly renovated classrooms! Please contact our director, Patty Goldstick, at 914-948-2800 x126, or email [email protected]

THE EXTENSION PROGRAM OF THE FRENCH-AMERICAN SCHOOL OF NEW YORK
111 Larchmont Ave., Larchmont
145 New St., Mamaroneck
85 Palmer Ave., Scarsdale
914-250-0415


The Extension Program of the French-American School of New York offers courses in French or English, for FASNY students, children, and adults in Westchester and Fairfield counties. Courses include sports, language, cooking and science activities, chess, French theater, instruments, and dance. If you are looking for stimulating after-school activities offered in an international environment where you and your children will be exposed to different languages and cultures, join FASNY's Extension Program.

THORNTON-DONOVAN SCHOOL
100 Overlook Circle, New Rochelle
914-632-8836

Thornton-Donovan School, located in the heart of New Rochelle's Beechmont section, was founded in 1901. T-D is an independent, international, K-12 coed school that attracts students from 40 different countries and teaches French, Russian, Spanish, Italian, Latin, Greek, German, and Japanese. The 2014 graduating class of 15 amassed $750,000 in academic awards and scholarships. T-D has pioneered international and thematic education for decades. Numerous sports activities are available after school. Basketball, football, and soccer are played competitively, with home games taking place in New Rochelle and away games as far away as Lancaster, PA.

WE'LL SHOP FOR YOU
347-241-8673
Email [email protected]

We understand that the current economic environment has put pressure on everyone's time and money. This is where we can help. Our experienced staff puts together school supply packages and ships them to you. Our aim is to eliminate the stress caused by waiting on long lines, the discomfort of dealing with crowded stores, missing sale dates, irritable cashiers, and spending too much time searching for the best prices. We do the work for you! Our service is the sale you can always count on!

WESTCHESTER COMMUNITY COLLEGE EXTENSION CENTER
in Ossining Arcadian Shopping Center, Route 9, Ossining
914-606-7400

The Westchester Community College Extension Center in Ossining features credit and non-credit classes for adults in the areas of general education and healthcare. But this state-of-the-art facility also offers after-school science programs for youngsters in grades 5-8. The affordable classes for middle school students begin in mid-September, and cover topics including anthropology and the mysteries of the underwater world. Contact us at the Arcadian Shopping Center location on Route 9, or phone 914-606-7400 for details.

WESTCHESTER YOUTH CHOIRS
607 Millwood Road, Mt. Kisco
914-218-3518

The mission of Westchester Youth Choirs (WYC) is to foster musical excellence and nurture young singers toward becoming well-balanced, caring human beings through the learning and performance of choral music. The musical repertoire will include classical, world, folk, pop, Broadway, and selections in many languages. Training will also involve raising social conscience and raising funds for charities, and mentoring is an important part of the curriculum for older, more experienced students. Rehearsals begin this September, and needs-based scholarships are available. For more information and to register, please visit westchesteryouthchoirs.com.

WHERE I CAN BE ME® SOCIAL SKILLS
914-488-5282

Do you now a child who would like to have fun while learning to make friends and maintain relationships? They'll love it here! Our proprietary system uses real-life social situations and challenges to help children develop the skills necessary for making and keeping friends. Our unique placement process makes sure that when you come here, you won't have to worry about your child being with inappropriate peers. You can also rest easy knowing you'll be protected by our 5-week money-back guarantee. Call now for more free information.

WHITE PLAINS YMCA
250 Mamaroneck Ave., White Plains
914-949-8030
Community YMCA of Northern Westchester
336 Route 202, #2, Somers
914-276-2398
Camp Combe YMCA
684 Peekskill Hollow Road, Putnam Valley
845-526-0808

Our school-age programs have been developed based on the YMCA values of caring, honesty, respect, and responsibility. Activities have been carefully created to provide opportunities for children to learn new skills, develop relationships, and build self-esteem in a positive environment of safety and support. Activities include homework assistance, arts and crafts, theme days, team building, music, sports, field trips, cooking, and swimming. For more information, please contact Heather Pellegrino at 914-949-8030 x 215, or email [email protected]

YWCA OF WHITE PLAINS
515 North St., White Plains
914-949-6227

The YWCA's licensed and NAEYC-accredited children's programs meet the needs of young families with an array of active programs, including child care, preschool programs, and our before- and after-school programs. Our caring staff creates an environment where every child is valued and develops activities that support the educational process, social interaction, emotional growth, physical development, and creative expression. The YWCA also offers aquatics, gymnastics, and fitness activities for all ages.