Check out these great activities and events for children and families scheduled during the month of June in Westchester County, NY. Whether you're looking to celebrate Father's Day, catch a kid-friendly show, or just enjoy the great outdoors, we've got all the information a Westchester County family needs.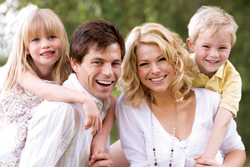 Create Summertime Memories
Spend a summer afternoon having fun and supporting the community at the 8th Annual Family Fun Day. Kids will enjoy giant inflatable rides, a dunk tank, carnival games, and prizes. See live performances from a variety of talented groups, play interactive games, try a variety of foods, and enter to win raffles. Community organizations will be on hand to provide information and answer questions. June 5 at 11am. Free admission; $10 rides in advance; $15 at the door. Community YMCA of Northern Westchester, 336 Route 202, Somers. 914-276-2398. www.ymca-cnw.org.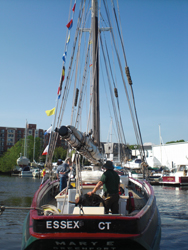 Sail Away
Tour the massive ships and learn about the history of the Long Island Sound at Mamaroneck Harbor Fest. Meet the owners of local businesses, learn about community services, and shop for arts, crafts, and gifts. Live entertainment and music will be available all day and Applause Westchester will perform its Broadway Spectacular. Plus, face painters, magicians, marine creatures, games and more will be available for children. June 6, 11am-6pm. FREE. Mamaroneck Avenue between Halstead and Harbor Island Park, Mamaroneck. www.mamaroneckharborfest.com.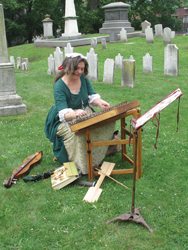 A Colonial Celebration
Listen to 18th-century music on the pipe organ during Colonial Day, June 12 at 12pm at Saint Paul's Church National Historic Site. Enjoy Colonial era-style music, dancing, crafts, games, and arms. Plus, special tours of the Church Bell Tower and of the colonial section of the historic cemetery will be given. All ages. 897 South Columbus Avenue, Mount Vernon. 914-667-4116. www.nps.gov/sapa.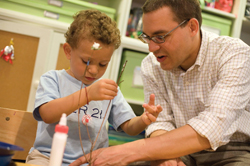 Celebrate Dad!
These local events are all about making dads feel special.
Do a Doo-Dad
Make your own "doo-dad" at Fathers Are Fantastic, June 19 at 2pm. FREE. Chappaqua Library, 195 South Greeley Avenue, Chappaqua. 914-238-4779. www.chappaqualibrary.org.
Sing With Dad
Sing, dance, and jam along to Music for Aardvarks at the Father's Day Jam. Pre-registration is required. Appropriate for children ages 6 months to 5 years and their parents. June 19 at 10:30am. $15; $10 additional siblings. Groove Performing Arts, 157 Larchmont Avenue, Larchmont. 914-834-3383. www.findgroove.com.
Art and Food for the Family
Enjoy a Father's Day Sunday Brunch and Family Art Project at Wave Hill. Food will be prepared by Wave Hill's exclusive caterer, Great Performances. Afterwards, make a special craft with Dad. Reservations required. June 20 at 11:30am. $22 per person for brunch. $13-$6.50 children for Family Art Project. Wave Hill, 675 West 252nd Street, Bronx. 718-549-3200. www.wavehill.org.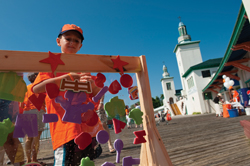 Fun and Learning for a Cause
Discover stations that replicate future museum exhibits during the Westchester Children's Museum's Explore-A-Thon 2010, at Playland Park on June 13, starting at 9am.
Explore-a-thon is the signature educational outreach program of the Westchester Children's Museum. Discover and enjoy "Exploration Stations" modeled after future museum exhibits. All activities are designed to nurture curiosity, enhance knowledge, and excite imagination. All proceeds will benefit the development of the Westchester Children's Museum. Each family will receive one t-shirt, refreshments, entertainment, and giveaways.
Suitable for all ages. $75 suggested donation per family.1 Playland Parkway, Rye. 914-421-5050. www.discoverwcm.org.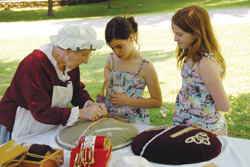 Interactive History
Explore historical trades like tinsmithing and coopering at Hands-On Heritage Crafts. Learn how to make and repair barrels and casks and how to cut and shape wood with an axe or chisel. Try candle making, weaving, quilting, open-hearth cooking, butter churning, and cheese making and learn how to sew and fill medicine bags with dried botanicals. Refreshments will be available or bring a picnic lunch. June 12-13, 10am-6pm. $12; $6 children 5-17; FREE children under 5. Van Cortlandt Manor, 525 South Riverside Ave, Croton-on-Hudson. 914-271-8981. www.hudsonvalley.org.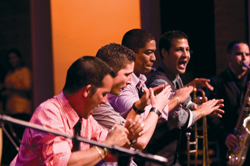 Latin Sounds of Summer
Two-time Grammy-nominated Tiempo Libre will perform with jazz legend Paquito D'Rivera. The Miami-based band has toured all over the world and brings its energetic Latin jazz sounds and Afro-Cuban beat to Caramoor in this family-friendly show. June 27 at 4:30pm. $15 and up.
Caramoor Center for Music and the Arts. 149 Girdle Ridge Road, Katonah. 914-232-1252
www.caramoor.org.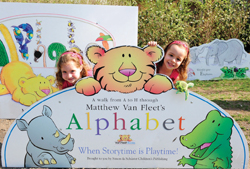 Wild Stories and Songs

Animal Tales Extravaganza is back with another month of live music from the top names in children's entertainment and readings from award-winning children's authors. Meet some of your favorite authors, like Holly Hobbie and Alex Beard, as they read their stories about animals. See top-rated children's entertainment like The Fuzzy Lemons and The Shushybyes perform their original music. Larger-than-life, interactive displays based on children's classics like The Very Hungry Caterpillar by Eric Carle allow children to walk through their favorite animal stories and experience them in a completely new way. Weekends throughout June. $11-$15. The Bronx Zoo, 2300 Southern Boulevard, Bronx. 718-220-5100. www.bronxzoo.com.
CITY BOUND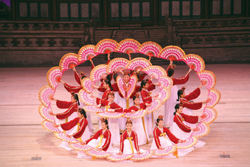 A Salute to Our Service Men and Women
In honor of the 60th anniversary of the Korean War, the Little Angels Folk Ballet of Korea will perform as a token of gratitude for America's service during the war. The troupe, comprised of mostly girls ages 9-15, have performed at the White House, the United Nations, Buckingham Palace, and the Kremlin, and their professional level of dancing and singing has inspired audiences all over the world for the past five decades. Up to four complimentary tickets will be available for veterans and service members. June 15-16, 3pm and 7:30pm. $20 and up. Manhattan Center, 311 West 34th Street. Veterans and service members: 914-631-9262. General admission: 847-470-8705. www.kw60project.com.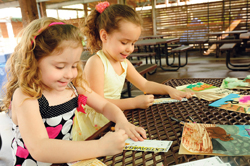 Scales and Stories
Go on an aquatic adventure as you explore the fascinating world of life under the sea and popular children's stories at Fish Tales Extravaganza. Throughout the month, children get to meet their favorite authors and listen as they read their new and classic works. In addition, an entire schedule of live family entertainment, including popular children's talent like Gigi and the Lend Me a Hand Band and John Tartaglia's ImaginOcean will be available. Plus, children can make their very own "fish tale" books. Weekends throughout June. Times vary. $17; $13 children. Wildlife Conservation Society's New York Aquarium. Surf Avenue and West 8th Street, Brooklyn. 718-265-FISH. www.nyaquarium.com.