Check out what's happening in Westchester County, NY, this April. We've rounded up the best events for kids and families, including Easter egg hunts, kid-friendly concerts and shows, and outdoor activities that celebrate spring.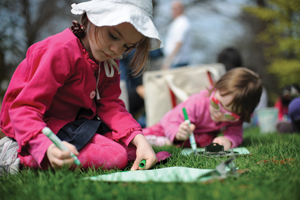 The Colors of Nature
Roll down fragrant, emerald hillsides and marvel at the many tones of tiny leaflets and emerging shoots at Family Art Project: My Green Heaven. Then, explore a world of verdant hues in paint and collage projects. April 2, FREE. April 3, $8; $2 children 6-18; FREE children under 6. Wave Hill, 675 West 252nd Street, Bronx. 718-549-3200.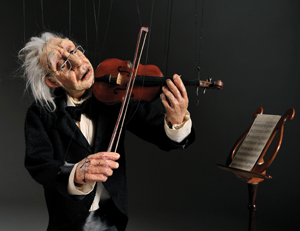 The Art of Life
See the internationally acclaimed Cashore Marionettes when they present Simple Gifts. A series of touching and humorous vignettes, the program portrays scenes from everyday life set to music from Vivaldi, Strauss, Beethoven, and Copland. For more than two decades, creator Joseph Cashore has moved audiences worldwide by effortlessly blending art, music, and movement into a presentation of what it is to be human. April 9 at 11am and 1:30pm. $18; $13 children. Emelin Theatre, 153 Library Lane, Mamaroneck. 914-698-0098.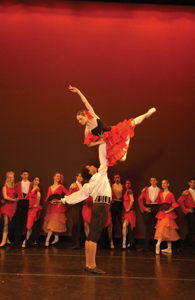 Beloved Ballet
Ajkun Ballet Theatre's professional dancers perform alongside young dancers from the county in Don Quixote-New Rochelle Suite. Based on Miguel De Cervantes' classic story, the ballet is staged to Ludwig Minkus' score and Marius Petipa's choreography. Ajkun Ballet Theatre is widely known for its balanced repertoire of challenging ballets, familiar classics, and innovative creations performed for thousands of people in the USA and abroad. It comes to Westchester April 15 at 7pm and April 16 at 2pm. $12. New Rochelle High School, Whitney Auditorium, 265 Clove Road, New Rochelle. 212-868-4444. www.smarttix.com.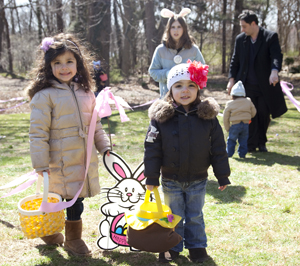 (Egg) Hunting Season
With the Easter Bunny's visit right around the corner, the kids most likely have dreams of jellybeans and Cadbury eggs dancing in their heads. Extend the fun with some egg hunting!
Participate in a three-legged race, compete in a peanut roll and of course, hunt for Easter eggs and candy, at Easter Candy Hunt sponsored by Bedford Village Chowder and Marching Club, held at the Westmoreland Sanctuary. Bring your own basket or bag for collecting the goodies, and let the kids run off their sugar high. April 16 at 1pm. 260 Chestnut Ridge Road, Mount Kisco. 914-666-8448.
Celebrate Easter early by making arts and crafts, taking a picture with the Easter bunny, and scouring the formal garden for eggs at the Bartow-Pell Mansion Museum's Easter Egg Hunt. Bring your own basket, and light refreshments with be provided. Preregistration for the event is requested. April 16 at 10:30am. 895 Shore Road, Bronx. 718-885-1461.
Participate in the Greenburgh Nature Center's Spring Egg Hunt, and the kids receive the added bonus of making the acquaintance of some of the live animal museum's more than 100 residents. April 17 at 2pm. 99 Dromore Rpad, Scarsdale. 914-723-3470.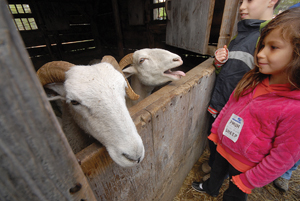 Back to Basics
Explore each step in the process of turning wool into cloth using 18th-century techniques, and learn how to dye wool and weave cloth, at Philipsburg Manor's Sheep-To-Shawl. Throughout the day, Scottish border collies will display their skills with sheep-herding demonstrations while newborn lambs frolic. April 16-17, 10am-6pm. $12; $6 children 5-17; FREE children under 5. Philipsburg Manor, 381 North Broadway (Route 9), Sleepy Hollow. 914-631-3992.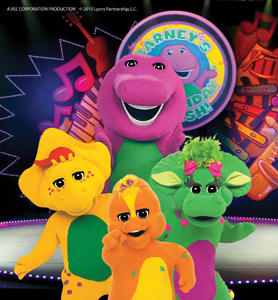 Big Time Birthday
Celebrate with Barney and his friends on his birthday at Barney Live in Concert - Birthday Bash! Dance and sing at this interactive stage concert that celebrates friendship and encourages sharing, caring, and imagination. The beloved cast of characters including Baby Bop, BJ, and Riff will perform to more than 25 upbeat songs, such as "Knickerbocker," "Baby Bop Hop," "Dino Dance," and "Rock 'n Roll Star." April 21 at 10:30am, 3pm, and 6:30pm. $20-$100. Westchester County Center, 198 Central Avenue, White Plains. 914-995-4050.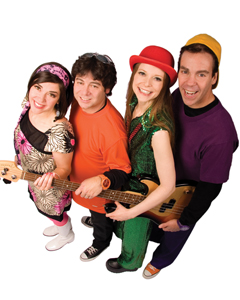 It's a Dream
The Dream Jam Band, a children's band whose music echoes influences that range from The Beatles to Mozart and from Duke Ellington to Woody Guthrie will perform April 30 at 11am. $18; $13 children. Emelin Theatre, 153 Library Lane, Mamaroneck. 914-698-0098.
Also see: March for Babies in the New York Metro Area
Our Online Calendar, for even more upcoming family events in Westchester and the New York metro area