Check out these great family activities and events scheduled for the month of August in Westchester County, NY. Whether you're looking to celebrate the great outdoors, catch a kid-friendly show, or attend a summer festival, we've got all the information a Westchester family needs.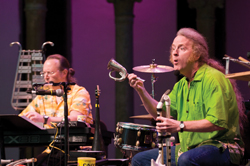 A Different Kind of Sound
Explore the unusual at Rolling in the Aisles/Humor in Music featuring Polygraph Lounge. The duo performs their original music on a stage full of bizarre instruments, including theremin, daxophone, travel bug, uboingy, garglephone, and many more. Referencing 250 years of music since J.S. Bach, Polygraph Lounge uses everything from nose flutes to cell phones to create their unexpectedly witty tunes. August 1 at 4:30pm. $10. Caramoor Center for Music and the Arts, 149 Girdle Ridge Rd, Katonah. 914-232-1252. www.caramoor.org.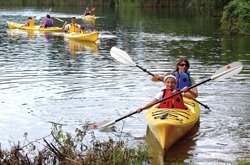 The Great Outdoors!
Explore nature through water and land with these fun family activities throughout the month:
Take a boat ride on River Day and celebrate Westchester County's relationship to the river in the late 18th and early 19th centuries. Hands-on activities include fishing, hearth cooking, and brick making, plus modern boatbuilding with several organizations. Plus, enjoy on-water opportunities, music, picnic food, and storytelling. August 1 at 10am. $12; $6 children. Van Cortlandt Manor, 525 South Riverside Avenue, Croton-on-Hudson. 914-631-8200. www.hudsonvalley.org.
Catch of the Day Seining is an opportunity to find fish and other remarkable Hudson River creatures by wading into the river and dragging a 30-foot net through the water. Led by Beczak educators, rain or shine. Waterproof overalls for all sizes provided. Pre-registration required. August 7-8 at 2pm; August 21-22 at 11am. $5. Beczak Environmental Education Center, 35 Alexander Street, Yonkers. 914-377-1900. www.beczak.org.
Learn to cook over an open fire at Camp Cooking Extravaganza. Get tips, techniques, and easy recipes for delicious foods anyone can make in the backyard or on a campout. Reservations required; space is limited. August 15 at 3:30pm. $5. Westmoreland Sanctuary, 260 Chestnut Ridge Road, Mount Kisco. 914-666-8448. www.westmorelandsanctuary.org.
Use your observational skills as you search for natural items in the woods and fields and on the salt marsh and shore at a Family Summer Scavenger Hunt. August 22 at 10am. FREE. Marshlands Conservancy, Route 1, Rye. 914-980-7572. www.westchestergov.com/parks.
Go through the forest in search of the sanctuary's wildlife during a Children's Nature Hike. August 29 at 11:30am. FREE. Westmoreland Sanctuary, 260 Chestnut Ridge Road, Mount Kisco. 914-666-8448. www.westmorelandsanctuary.org.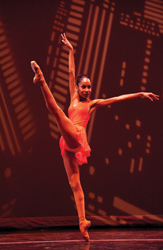 A Look Back at Dance
Celebrate a legendary dance company with the exhibition Harlem? Harlem! Dance Theatre of Harlem 1969-2010. The body of work features a colorful mix of costumes, posters, programs, intimate photographs, and video recordings that trace the history of the company, its renowned productions, and cast of legendary dancers, fans, and supporters. Plus, see the documentary That's Dancing!, a retrospective on the history of dancing in Hollywood films from The Wizard of Oz and Oklahoma! to Flashdance and Saturday Night Fever. Filled with an array of classic movie dance sequences, the film presents celebrity narrators including Gene Kelly, Fred Astaire, Liza Minnelli, and Sammy Davis, Jr. Through October 2. Mondays-Fridays 9am-3pm; Tuesdays and Thursdays 7-9pm; closed August 6-September 13. Film screening August 5, 7:30pm. FREE. The Museum of Arts and Culture at New Rochelle High School, 265 Clove Road, New Rochelle. 914-576-6518. www.dbmac.org.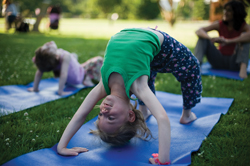 Centered on Family
Learn and practice fun poses to build strength, increase flexibility, and relax the body and mind at Family Yoga. Incorporate breathing and relaxation techniques into a dynamic and playful experience. Suitable for all fitness levels. Wear loose, comfortable clothing and bring your own mat. Appropriate for children ages 2-5; no more than two children per adult. August 6, 13, 20, 27. 10am; registration begins 9am. $20 one parent and one child; $5 each additional child. Wave Hill. 675 West 252 Street, Bronx. 718-549-3200. www.wavehill.org.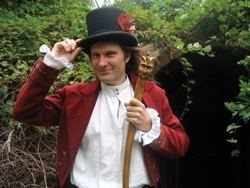 Stories Come Alive
Spark your imagination at Mohegan Colony's 10th Annual Storytelling/Music Festival. Be entertained by local favorite Jonathan Kruk, jazz band Nostalgia, and other nationally and regionally renowned storytellers and performers. Plus, participate in open mic ghost stories and an interactive workshop with Oracle Award-winning Storycrafters. August 14, 12:30pm-10:30pm. $15; $3 children 12 and under; $20 workshop. Mohegan Colony, 99 Baron de Hirsch Road, Crompond. 914-528-5830. www.storycircleatproctors.org.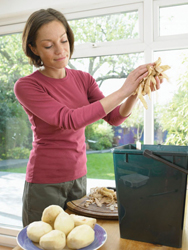 GREENburgh Family Workshop
Learn to be green at "How Easy Can It Be? Composting for the Whole Family," at the Greenburgh Nature Center on August 14. Discover the magic of compost with Environmental Projects coordinator Anne Jaffe Holmes, and learn how easy it can be to turn your yard and food wastes into valuable fertilizer for your garden. Starts at 10:30am. All ages. $6. Greenburgh Nature Center, 99 Dromore Road, Scarsdale. For more information: 914-723-3470 or www.greenburghnaturecenter.org.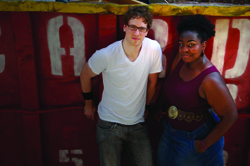 The Musical of a Generation
After more than 12 years on Broadway, Jonathan Larson's Pulitzer Prize and Tony Award winning musical Rent comes to the local stage. Unforgettable stories of poverty, romance, and hope are set to a roaring rock soundtrack; the groundbreaking show based on the Puccini opera La Boheme is chock-full of recognizable tunes like "Out Tonight" and the anthem "Seasons of Love." August 19-September 25, show times vary. $62 and up. Westchester Broadway Theatre, 1 Broadway Plaza, Elmsford. 914-592-2268. www.broadwaytheatre.com.

Chinese Dance and Music
Shen Yun Performing Arts comes to the Performing Arts Center at SUNY Purchase on August 22 at 7pm. Touring over 100 cities on five continents, Shen Yun Performing Arts comes to Westchester for a spectacular, original production of Chinese dance and music with live orchestra accompaniment. Appropriate for all ages. Tickets are $80 and up. SUNY Purchase, 735 Anderson Hill Road, Purchase. For more information: 917-757-9780 or www.shenyunperformingarts.org.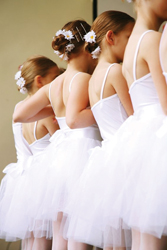 Perform With a Professional Ballet Company
Ajkun Ballet Theatre, a New York City-based professional ballet company, invites children in grades pre-K through eight who live in Westchester to participate in the 2010 production of The Nutcracker, to be performed in December. Children rehearse for dance or theater roles at a local school Saturdays throughout October and November. No previous dance or theater training is required. Registration is limited. A suggested donation of $35 is requested. For more information, call 917-599-6915 or email [email protected].
For even more activities in Westchester County, visit our Online Calendar.