Check out these great family events scheduled for the month of September in Westchester County, NY. Whether you're looking to catch a kid-friendly show, find fun exercise for the family, or celebrate the end of summer with a local fair or festival, we've got all the information a Westchester family needs.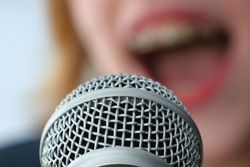 Stars Wanted
Audition for Bedford Community Theatre's November production of Gypsy, a musical based on the memoirs of Gypsy Rose Lee. All roles including Mama Rose, June, Louise, Herbie, and Tulsa are open, as well as several roles for young actors (ages 8 and up) and a multi-generational ensemble with numerous roles for adults. Come prepared to sing and dressed to dance. Bring sheet music in your key; an accompanist will be provided. Auditions will be held September 7, 4-9pm and September 9, 4pm to completion. Request an audition time at [email protected]. For more information, visit www.bedfordcommunitytheatre.org.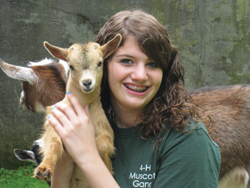 Homegrown Traditions
More than 20,000 visitors are expected to attend the 86th Annual Yorktown Grange Fair. In addition to horse shows, pig races, contests, and carnival rides, scheduled live musical acts include rock 'n' roll group The Thunder Road Band and child favorite Annie & the Natural Wonder Band. This year's theme, Locally Grown!, celebrates the contribution of local farms and the achievements of local businesses through an exhibit of homemade and homegrown goods, a produce auction, and cooking demonstrations. Special guest Jonathan Pratt, chef and owner of Peter Pratt's Inn in Yorktown Heights and Umami Café in Croton-on-Hudson, will demonstrate how to prepare food with fresh, local ingredients, and then will offer samples. September 9-12. Thursday 6-10pm; Friday-Saturday 10am-11pm; Sunday 10am-9pm. $2 and up. 99 Moseman Road, Yorktown Heights. 914-243-9761. www.yorktowngrangefair.org.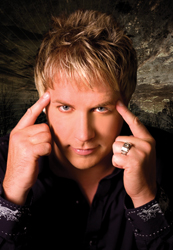 Believe in Magic
See Mike Super, illusionist and winner of NBC's hit TV show Phenomenon, live on stage in Magic and Illusion. Through spectacular illusions and his own inimitable down-to-earth style and personality, Mike Super has pioneered a new form of magic that transcends the "trick." He creates a totally interactive magic experience where you won't just watch the magic, you'll become part of it. His appeal to both young and old has made him one of the most sought after mystifiers in the world. September 12 at 2pm. Ages: YE, TW, TE, AD. $15-$25. Paramount Center for the Arts, 1008 Brown Street, Peekskill. 914-739-2333. www.paramountcenter.org.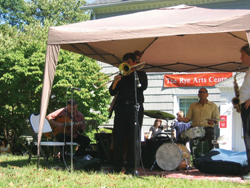 A Day Dedicated to the Arts
The arts come together for full day of hands-on opportunities at Festival @ 51 at the Rye Arts Center. Professional musicians as well as students at the center will play jazz, rock, and classical music. Local artisans will sell their crafts, and art and music workshops for all ages will be available. Buy gently used and donated items at the tag sale, with proceeds benefitting the center's scholarship fund, or bid on paintings from more than 40 regional artists at a silent auction. Plus, enjoy cotton candy, snow cones, and face painting. September 12, 12-4pm. FREE. The Rye Arts Center, 51 Milton Road, Rye. 914-967-0700. www.ryeartscenter.org.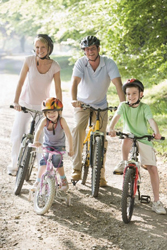 Get Moving!
September is National Childhood Obesity Awareness Month so check out some great events to get your family moving.
Stroller Strides of New Roc is offering FREE classes. Get a full body workout by combining power walking, body toning, and strength and flexibility exercises using both the environment and the stroller, while children enjoy songs and activities. Registration required. September 2, 4, 7 at 9:15am. Glen Island Park, Weyman Avenue, New Rochelle. 888-638-3837. www.strollerstrides.net/newroc.
Compete in a challenging race and help raise funds to find a cure for multiple myeloma at the Toughman Kids Race. September 11 at 10am. FREE. Croton Point Park, Croton Point Avenue, Croton-on-Hudson. 914-862-5290. www.westchestergov.com.
A portion of the Bronx River Parkway closes to cars for the exclusive use of bicyclists, joggers, walkers, and those with scooters and strollers for Bicycle Sundays. The course runs from the Westchester County Center, in White Plains, south to Scarsdale Road in Yonkers, a round trip of 13.1 miles. There are many points of entry and exit along the way. September 12, 19, 26 at 10am. FREE. Bronx River Parkway. 914-864-PARK. www.westchestergov.com/parks.
Visit a variety of habitats in search of the sanctuary's wildlife at a Kids' Hike. September 18 at 10am. FREE. Westmoreland Sanctuary, 260 Chestnut Ridge Road, Mount Kisco. 914-666-8448. www.westmorelandsanctuary.org.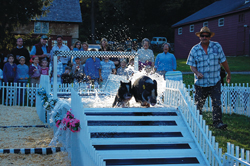 Where Pigs Swim
See the swimming pig races at the John Jay Homestead's annual Barn Dance on September 18. The festival will also feature live music by local bands, a barbecue dinner, children's crafts, and make-your-own sundaes. Held rain or shine. 5-9pm. All ages. Adults: $50-$200; children: $15 -$30. John Jay Homestead, 400 Route 22, Katonah. 914-232-8119. www.johnjayhomestead.org.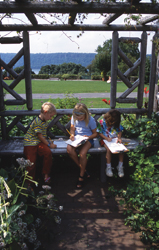 Brush Strokes and Color Creations
Draw your creative energy from nature at Family Art Project: Dot By Dot. With French Impressionist painters like Monet and Pissarro as your inspiration, use dots and dabs to paint your version of the Hudson River landscape and blooming gardens. September 18 and 19, 10am-1pm. Saturday FREE; Sunday $8; $2 children 6-18, FREE children under 6. Wave Hill, 675 West 252nd Street, Bronx. 718-549-3200. www.wavehill.org.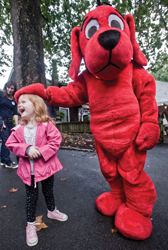 Meet the Story Masters
Washington Irving's Sunnyside is the storybook setting for one of the Historic Hudson Valley's most popular events, Children's Book Day. Meet more than 60 popular authors and illustrators, like Michael Buckley, Diane Goode, and Jean Van Leeuwen (check online for a complete list). September 19, 11am-6pm. $12; $6 children 5-17, FREE children under 5. Washington Irving's Sunnyside, 89 West Sunnyside Lane, Tarrytown. 914-591-8763. www.hudsonvalley.org.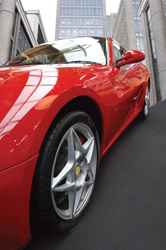 Toys for Big and Small Kids
Celebrate Italian art, style, and engineering at the inaugural Westchester Concorso d'Eleganza. Get close up views of an array of more than 40 privately owned, rare and exotic Italian sports cars like Ferrari, Lamborghini, Maserati and Alfa Romeo. Plus, enjoy refreshments prepared by some of the area's restaurants and pastry shops. All proceeds benefit the Westchester Italian Cultural Center's children's programs. September 19, 11am-5pm. Suggested donation $10; FREE children 12 and under. The Westchester Italian Cultural Center at Depot Square. One Generoso Pope Place, Tuckahoe. 914-771-8700. www.wiccny.org.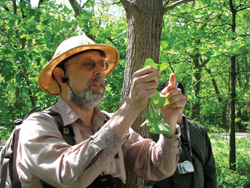 What Grows in Nature
Go on the Wild Food and Ecology Tour led by naturalist and author "Wildman" Steve Brill. Look for mushrooms, wild herbs and greens, culinary and medicinal herbs, and more. September 25 at 1pm. $25; $20 ages 2-14. Stone Barns Center for Food and Agriculture, 630 Bedford Road, Pocantico Hills. 914 366 6200. www.stonebarnscenter.org.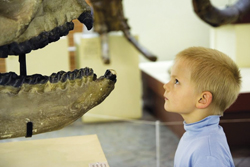 Free Admission!
Smithsonian Magazine is celebrating its 6th Annual Museum Day on September 25 with complimentary admission to cultural institutions and museums nationwide. Visitors who present the official pass will gain FREE admission for two people. One ticket is permitted per household, per email address. For exhibition descriptions, a venue locator, podcasts, and ticket information, visit www.smithsonian.com/museumday.
For even more family activities in Westchester County, NY, visit our Online Calendar.