Check out some of the best family events happening this May in Westchester County, NY, including Mother's Day events and activities that celebrate spring and the great outdoors!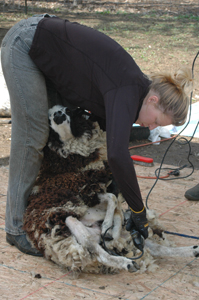 Spring Shearing
Watch the sheep get their hair cut during the annual Rainbeau Ridge Sheep Shearing at the John Jay Homestead State Historic Site on May 1 at 1pm. Learn about other farm practices that take place on the homestead and participate in activities. $30 per carload. 400 Route 22, Katonah. 914-232-8119.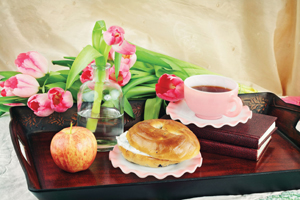 Mother's Day...Finally
Moms get one special day to call their own. Make sure you do it up right. Here are some ideas:
Take a mom's night out and go to Mom's the Word, a comic cabaret act written and performed by three moms, including one Scarsdale resident. You'll hear parodies about the joys and challenges of motherhood. May 5. 7pm. $25. Bendheim Performing Arts Center, 999 Wilmot Road, Scarsdale. 914-472-3300.
Head to the Field Library in Peekskill and make a Mother's Day Craft. May 5. 4pm. FREE. The Field Library, 4 Nelson Avenue, Peekskill. 914-737-0847.
Stone Barns Center for Food and Agriculture has a full lineup of Mother's Day events including egg collecting, sheep moving demonstrations, and meeting the new baby animals on the farm. May 8. 10am-4pm. Prices vary. Registration suggested. 630 Bedford Road, Pocantico Hills. 914-366-6200.
Sometimes mom just wants some alone time. Dads can take the kids to the Cranberry Lake Preserve to walk along the trails. May 8. 11am. FREE. 1609 Old Orchard Street, North White Plains. 914-428-1005.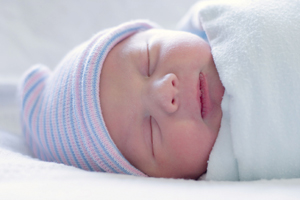 Ready or Not
Come to Art of Having a Baby, a maternity fair at the Hudson Valley Hospital Center featuring workshops, a display of the newest baby gadgets, tours of the hospital's Women's Pavilion for Birthing, and a fashion show. There's even a workshop for new dads. May 15. 10am-4pm. FREE. 1980 Crompond Road, Cortlandt Manor. 914-737-9000.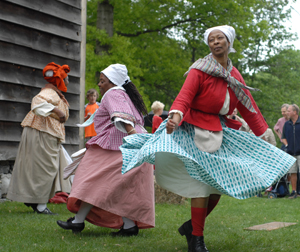 Four Centuries of Spring
The Pinkster Festival is an African-American celebration of spring dating back to the early 17th century. Enjoy music, dance, food, and cultural festivities. May 15. Noon. $12, ages 5-17 $6, under 4 FREE. Philipsburg Manor, 381 North Broadway, Sleepy Hollow. 914-631-3992. www.hudsonvalley.org.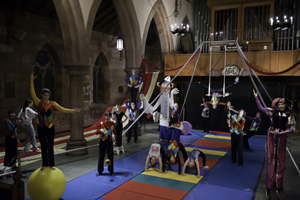 Catch the Action
Expect to see jousting, acrobats, and aerialists while enjoying period music, food, and crafts at the Medieval Circus Festival. Young acrobats were trained by instructors from the Big Apple Circus in preparation for this exciting event. Bishop Catherine Roskham from St. John the Divine Cathedral in New York City is the Ringmaster. May 21. 12-6pm. $35, children $15, under 3 FREE. Grace Church Nyack, 130 First Avenue, Nyack. 845-727-7001.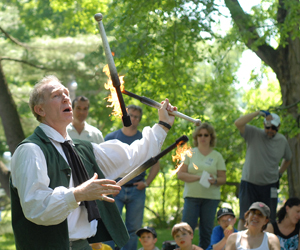 Animals & Acrobats
Experience an early American traveling circus with acrobats, mimes, spinning plates, birds of prey demonstrations, storytelling, dance, and more, when Van Cortlandt Manor presents Animals & Acrobats, May 28-30. $12; $6 for children 5-17; free children under 5. 525 South Riverside Avenue, Croton-on-Hudson. 914-631-8200.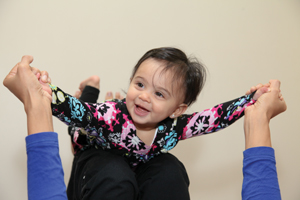 Loosen Up, Baby
Connect with your baby while strengthening your post-partum body in Mommy & Me Yoga. You'll meet other new moms and have the freedom to tend to your baby at any point during the session. Babies should be at least six weeks old but not yet crawling. Sundays 11:30am-12:30pm, Tuesdays 10:30-11:30am. $20. Full Circle Family Care, 1241 Mamaroneck Avenue, White Plains. 914-421-1500.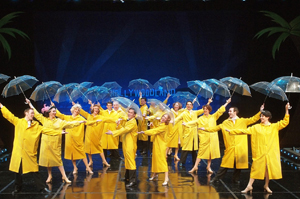 It'll Make You Laugh
Set in 1927, Singin' in the Rain tells the story of a movie production complicated by the transition from silent films to 'talkies.' Romance, comedy, and dance ensue. Many of the songs from this musical were actually performed in earlier films. Wednesdays-Sundays through June 12. Times vary. $52-$75. Westchester Broadway Theatre, 1 Broadway Plaza, Elmsford. 914-592-2222.
Also see: Spring 2011 Bird Watching Events in Westchester
Our Calendar of Events, for even more upcoming family activities in Westchester County and the New York metro area