UPDATED MARCH 2014: Lend a little hand in your community, and make it a family affair! We've put together a guide to some places around Westchester County that need your help, including non-profit organizations, nursing homes, animal shelters, food pantries, and many more. Volunteer opportunities are available for children and adults alike. And remember - big or small, everyone has the power to make a difference!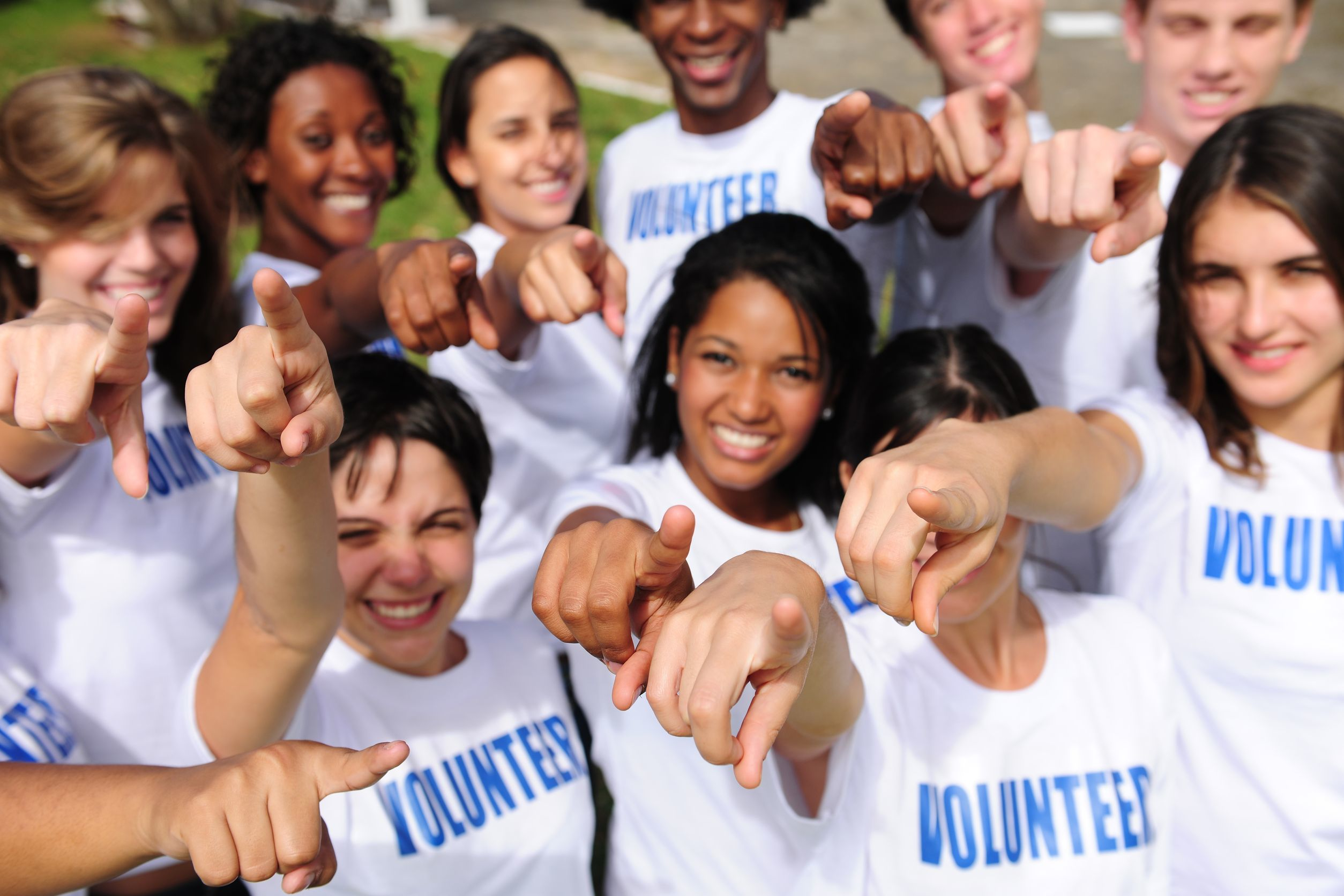 Go Green
The Sarah Lawrence College Center for the Urban River at Beczak helps children and adults explore and appreciate the natural wonders of the Hudson River. Parents and kids ages 14 and older can help with indoor activities; children must be 16 and older for outdoor activities. Volunteers can help with family programs such as river seining or crafts; park maintenance such as cleaning up the marsh, fixing fences, collecting trash, or gardening; or help in the aquarium. High school students can earn community service hours and complete senior-year internship requirements. One-time volunteer opportunities are also available, as well as college internships. Monday-Friday 9am-5pm. Contact Jason Muller, outreach coordinator, at 914-377-1900 x16. 35 Alexander St., Yonkers. centerfortheurbanriver.org.
Greenburgh Nature Center is a 33-acre nature preserve with trails, a pond, gardens, indoor exhibits, and an animal museum. On Earth Day (April 22), parents and kids ages 6 and older can help with grounds work in the garden, clean up trails, or help with planting from 1-3:30pm. The nature center relies on the help of dedicated adult and student volunteers for many aspects of the center's operations, including animal husbandry, trail maintenance, gardening, assistance at special events, and interaction with visitors. Volunteer opportunities are offered for kids ages 14 and older and all skill levels throughout the year. Call 914-723-3470 to register. 99 Dromore Road, Scarsdale. greenburghnaturecenter.org.
The Weinberg Nature Center is a wildlife sanctuary consisting of a meadow, fruit orchard, woodlots, swamp, nature trails, and a Lenape Indian Village. Families can adopt a plot of the sanctuary that needs tending. Parents and kids of any age can volunteer to garden, plant wildflowers, or care for the center's animals. Open Monday, Wednesday, and Friday 10am-5pm; Tuesday and Thursday 10am-2pm; Saturday-Sunday for special programming only. Summer hours: Monday-Friday 9am-5pm. Contact Cindy Polera or Kate Murphy at 914-722-1289 or email [email protected] 455 Mamaroneck Road, Scarsdale. weinbergnaturecenter.org.
Kids Helping Kids
Blythedale Children's Hospital is dedicated to the diagnosis, care, and treatment of children with complex medical and rehabilitative needs. There are many volunteer opportunities for teenagers, families, and parent/child teams. Volunteers must be 16 or older. Do a one-time craft activity with the children, help with events, or create your own project to share with the children. Some project ideas include: putting together activity or busy boxes for the children; preparing welcome baskets for new patients; gathering new or gently used children's clothing; gathering books, DVDs, video games, or new toys (no stuffed toys); preparing an entertainment, game, or activity to share with the children; filming or photographing a Blythedale event with appropriate approval. New or gently used books can also be donated. Download an application from the website and send to Jabeen Dinzey, director of volunteer services, at [email protected] 95 Bradhurst Ave., Valhalla. blythedale.org. 914-831-2428
Make-A-Wish Foundation of the Hudson Valley grants the wishes of children with life-threatening medical conditions to enrich their lives with hope, strength, and joy. The Kids For Wish Kidsprogram allows healthy children to help those closest to them, sick classmates, and other kids in the community. Local children can do it all—organize, raise funds, and manage their own programs with support from parents and/or teacher advisors. This hands-on experience shows children how their commitment and generosity can impact another child's life and help grant a wish. The Make-A-Wish Foundation will provide balloons, buttons, banners, and other MAW items to sell. For more information on the Kids for Wish Kids program, contact Tara Thorne at 914-478-9474 or email [email protected] For other volunteer opportunities, contact Abraham Almanza, volunteer manager, at 914-478-9503 or email [email protected] The Wish House, 832 S. Broadway, Tarrytown. hudson.wish.org.
The Maria Fareri Children's Hospital is an advanced care pediatric hospital at Westchester Medical Center. Parents and teens ages 16 and older can volunteer to read to the young patients and help parents staying with their sick children with their laundry. In the main hospital, volunteers can do clerical work, meet and greet in the waiting rooms, help with the magazine cart, or work at the front desk. Note: It takes two to three weeks to process volunteer paperwork. Contact volunteer coordinator Jean Kulesa at 914-493-7850. 100 Woods Road, Valhalla. westchestermedicalcenter.com
Support a Senior
At Bethel Nursing and Rehabilitation facilities in Croton-on-Hudson and Ossining, parents and teens ages 16 and older can help seniors with recreational activities, wheelchair transport, outings and field trips, evening parties, letter writing, life review, nail spas, shopping trips, resident and guest chef cooking classes, decorating and gift-wrapping for holidays, and gardening. You can also help in the gift shop, play music, read to residents, help with table games and Bingo, and help with the fundraising walk. Contact volunteer director Janet Cobb at 914-739-6700 x1213. 67 Springvale Road, Croton-on-Hudson; 17 Narragansett Ave., Ossining. bethelwell.com.
The Hebrew Hospital Home of Westchester provides adult day care for physically frail or mentally disabled seniors. Parents and kids ages 14 or older can volunteer to help with board games, computers, painting and crafts, sharing stories, performing music, and visiting one-on-one. Parents must accompany children younger than 16. Hebrew Hospital's volunteer team has a comprehensive base of therapeutic recreation activities and an active group of residents who participate daily, and your help is needed to keep activities helpful, engaging, and fun. Contact Maria Scaros-Mercado, director of therapeutic activities and volunteer services, at 914-681-8437. 61 Grasslands Road, Valhalla. hhhinc.org.
Meals-on-Wheels of White Plains provides "more than a meal" to the housebound, seniors, and others in need by delivering food, providing a bit of warmth and compassion, and serving as a daily check on our elderly neighbors. Parents and children can assist by delivering meals to frail, elderly, and lonely housebound individuals. Deliveries are made Monday-Saturday 11:15am-12:45pm. To volunteer, call 914-946-6878. For more information, visit mowwp.org. 311 North St., Suite G, White Plains.
The Morningside House Adult Day Healthcare Program provides medical care and stimulation for seniors with Alzheimer's and related illnesses. Parents and teenagers are welcome to volunteer. After completing an application and screening process, volunteers may visit and interact with patients—you can play games, perform music, and more. Volunteers sit with residents, deliver and read mail to them, write letters for residents, and provide companionship. They are also a vital part of resident and family events, such as birthday parties, special events, and holiday celebrations. Contact the volunteer office at 718-409-8289 (Monday-Thursday 9am-5pm) or the general office at 914-769-0953 to arrange a meeting. 50 Broadway, Hawthorne. aiamsh.org/volunteers.
At St. Cabrini Nursing Home in Dobbs Ferry, parents and children of any age can adopt a senior resident, help with transport, do simple crafts with residents, or entertain residents by performing music. Cabrini Eldercare volunteers are special people, from assisting with various recreational programs to helping with clerical administrative tasks. Whether it is once a week or once a month, Cabrini volunteers give their time to benefit the nursing home, adult day health center, home care offices, and immigrant services programs. Call 914-693-6800 x592 or email [email protected] 115 Broadway, Dobbs Ferry. cabrini-eldercare.org/about/volunteer.
Advocate for Animals
New Rochelle Humane Society, open 10am-4pm daily (except Thursday: 2-8pm), offers several ways to make a difference in the lives of homeless pets by volunteering. Adult volunteers (ages 18 and older), junior volunteers (ages 14-17), and family volunteers (parents/legal guardians with children ages 10-13 who work as a team) are welcomed and appreciated. Each group has a program designed for them with different orientations and guidelines, as various tasks around the shelter and in the community require your help. For more information on volunteering or fostering a pet, visit newrochellehumanesociety.org or call 914-632-2925. 70 Portman Road, New Rochelle.
Pet Rescue's mission is to aid homeless, abandoned, and neglected cats and dogs, to nurture them in the foster care of volunteers, to provide veterinary care and socialization, and to place them in permanent loving and responsible homes. Pet Rescue also works to decrease the population of homeless dogs and cats through its spay/neuter programs. Families may help out around the shelter or they may foster dogs and cats to learn about them and help them to become more adoptable. For more information or to adopt a pet, call 914-834-6955, email [email protected], or visit ny-petrescue.org.
The SPCA of Westchester is a no-kill shelter that provides shelter and rehabilitation for abused, abandoned, and lost pets, adoption services, low-cost spaying and neutering, and help with locating lost pets. Parents and kids ages 8 and older can volunteer to do pet therapy and take their own dog or a shelter dog to visit nursing homes. Volunteers are also needed for assistance with fundraising events and shelter beautification, including gardening, cleanup, painting, and trail maintenance. If you have a love for animals, there is a volunteer opportunity for you. Whether you are interested in dog walking, cat care, dog bathing and grooming, event planning, humane education, administrative work, or opening your home to a foster animal, the shelter can always use your help. For more information, contact Alice Shanahan at 914-941-2896 x28 or [email protected] 590 N. State Road, Briarcliff Manor. spca914.org.
Thrifty Threadwork
Operation Prom is an organization that makes a glamorous evening possible for students who could not afford it without a little help. Dresses and tuxes may be donated in order to help dress a student in need. Westchester County has one drop-off location, and your donations are greatly needed and appreciated. For location info and more details, visit operationprom.org or call 914-672-3070.
Take the time to help others as you help yourself. Enlist your kids in the process of cleaning out their closets to donate old clothes. It can even turn into a fashion show to see what still fits. Take your kids with you when you donate the clothes so they can see the impact of their good efforts. Check with your local Salvation Army thrift store (use.salvationarmy.org) for instructions on donating clothes:

1022 Main St., Peekskill; 914-737-3022
36 N. Main St., Port Chester; 914-939-1620
562 North Ave., New Rochelle; 914-636-5615
745 S. Third Ave., Mount Vernon; 914-664-0800
29 Palisades Ave., Yonkers; 914- 969-4571


The Sharing Shelf, a program facilitated by Family Services of Westchester, collects new and gently used children's clothing, sorts that clothing by size, season, and gender, then distributes it to children in need at no cost to the children or their families. The group currently serves more than 200 children per month from more than 35 schools, hospitals, and nonprofits and each recipient receives a week's worth of seasonally appropriate clothing packed into coordinating outfits according to their sizing needs. The Sharing Shelf welcomes volunteers in its warehouse in Port Chester. It is open Monday-Thursday, usually during school hours, and most Saturdays. Contact Deborah Blatt, program director, at 914-937-2320 x6848 or [email protected]. Learn more at fsw.org/our-programs/the-sharing-shelf.
Walk for a Cause
Head to nymetroparents.com/walks to find fundraising walks in your community. Walking together for a cause can bring your family closer together while supporting a worthy organization. It's also a great way to get outdoors, add exercise, and make new friends. Most charity walks in the New York metro area take place in the spring and fall. Be sure to plan ahead, because the sooner you register, the longer you have to raise money for the cause. Coming up: March for Babies in April, Give Hope Walk in April, Kids Walk for Kids With Cancer in May, Walk Now for Autism Speaks in June, Great Strides: Taking Steps to Cure Cystic Fibrosis in June.
Do Something
DoSomething.org is one of the largest organizations in the United States that helps young people rock causes they care about. Kids ages 12 and older can take action all year through Do Something's campaigns and their own projects (apply at dosomething.org/clubs). For more information, call 212- 254-2390 or visit dosomething.org.
To further encourage your children to volunteer, check out this great contest opportunity from Kids Who Give.