Check out these 7 fun things to do with your kids for Earth Day in Westchester County, NY, including festivals, nature programs, and craft activities in Larchmont, Mount Kisco, Scarsdale, South Salem, White Plains, and nearby in Carmel and the Bronx.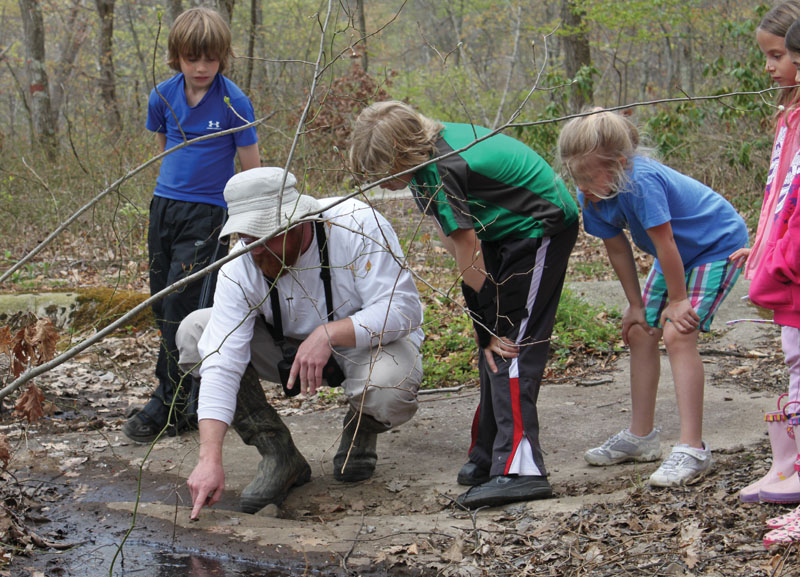 Earth Day (April 22) is the perfect opportunity for families to celebrate our beautiful planet, learn about nature, and have fun together. Here, we've gathered some of the best Earth Day events for kids and families in the Westchester County area.
Nature Programs for Earth Day
April 20: Westmoreland Sanctuary's Earth Day Celebration in Mount Kisco includes the grand opening of its new Nature Lab Discovery area (10am) as well as a bird banding demonstration (11am), pond exploration (12pm), honey bee observation (1pm), and live animal presentation (2pm). RSVP by April 18.
April 20: Head to Green Chimneys' Clearpool Campus in Carmel for an Earth Day Celebration featuring nature hikes, wildlife programs, children's crafts, and more. FREE! Registration is required.
April 21: Join the Wolf Conservation Center in South Salem for Up, Up & Away! Birds of Prey on Earth Day, when master falconer Lorrie Schumacher will let you meet, touch, and hold a few feathered friends. Then visit the WCC's wolves. Registration required; call 914-763-2373. 11am and 2pm.
April 21: Volunteers can help spruce up the grounds, prepare the garden beds, clear the trails, learn about sustainability practices, and visit the animal museum at Greenburgh Nature Center's Earth Day Celebration in Scarsdale. Registration required; call 914-723-3470. 1pm. FREE!
Earth Day Craft Activities
April 20-21: Cross the border into the Bronx for Wave Hill's Family Art Project: Flags and Kites for Earth Day. Visiting artist Miwa Koizumi will show you how to make simple kites and festive flags out of colorful plastic bags. 10am-1pm both days.
April 21: Families with children in elementary school are invited to Earth Day Stories and a Recycled Craft at White Plains Public Library in White Plains. 2-3pm. FREE!
Groove for the Planet
April 20: At Earth Day Jam, presented by Groove Performing Arts in Larchmont, local musicians will raise their voices to benefit The Healing Newtown Arts Support Fund (healingnewtown.org). Children (ages 1-8, with an adult) are invited to bring their own instruments or make a maraca from recycled materials. Registration required. 11am.
More Fun
Search our full calendar of events for even more fun and low-cost family activities in Westchester and the NYC area!