Find fun and low-cost things to do with your family in Westchester County this November, including a bonfire night in Garrison, The Pop Ups concert in Mamaroneck, a family-friendly ballet in Valhalla, and post-Thanksgiving walks in Bedford, Rye, and White Plains.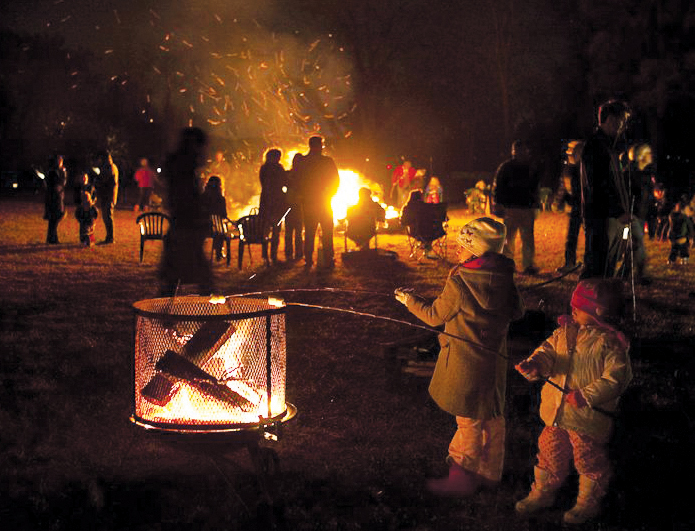 Kumbaya 'Round the Campfire
Boscobel House & Gardens, Garrison
Nov. 2
Enjoy the crisp air before the chill really hits at Boscobel's third annual Family Bonfire Night in the West Meadow. Rally around a blazing bonfire to sip hot cider, crunch caramel apples, listen to "campfire" songs, and roast marshmallows. Food and glow sticks will be available for sale. Limited seating is available, but visitors are encouraged to bring their own blankets and/or chairs.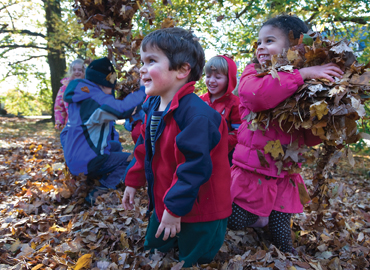 No Rake Required
Wave Hill, Bronx
Nov. 3-4
The fall leaves may be in neat piles on your own lawn, but you can let the kids loose at Wave Hill to toss them, run through them, and jump into piles and piles of them to their hearts' content. During Family Art Project: Dances with Leaves, they can also fashion festive crowns or costumes from leaves and leaf rubbings.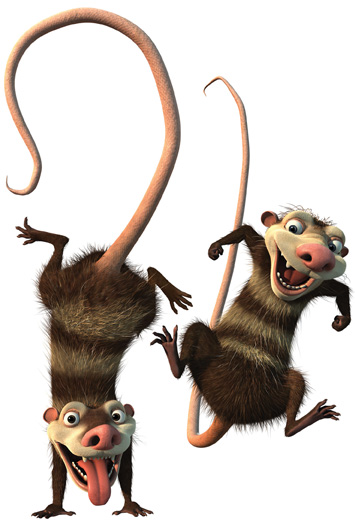 When School's Out, Art's In!
Katonah Museum of Art, Katonah
Nov. 12 and 23
During school vacation days, kids can head to the Katonah Museum of Art for School's Out/Art's In. Taking inspiration from Crash and Eddie (pictured), along with other characters in the "Ice Age" to the Digital Age: The 3D Animation Art of Blue Sky Studios exhibit, they'll make their own recycled robots (Nov. 12) and cartoon drawings (Nov. 23).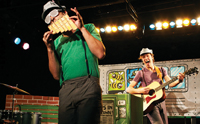 Pop-Rock Romp
Emelin Theatre, Mamaroneck
Nov. 17
Equal parts rock show, puppet show, and multimedia extravaganza, The Pop Ups' Radio Jungle is a happy romp through time and space populated with mermaids, giant crayons, dancing bats, and more.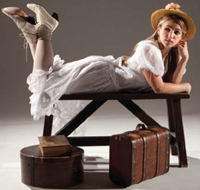 A Storybook Ballet
Westchester Community College, Valhalla
Nov. 17
State Street Ballet presents The Secret Garden, a production filled with surrealism and enchantment. The ballet fuses vibrant visuals, cutting-edge choreography, imaginative staging, and rich costumes to bring to life the classic tale of loss, dreams, hope, and the search for happiness that resonates with all age groups. Inspired by Frances Hodgson Burnett's famous novel, this production is set to an original cinematic score by Paul Rivera Jr.
Colorful Fables
Hudson River Museum, Yonkers
Sundays throughout Jan. 13
Each Sunday through Jan. 13, kids can gather round a Story Circle where volunteer community members will read folk and fairy tales illustrated by Caldecott Award winner Jerry Pinkney. This month, volunteers including actors, storytellers, teachers, and a judge will read bilingual stories (Nov. 4); tales of historical heroes (Nov. 11 and Nov. 18); and personal stories (Nov. 25). The Story Circle program runs in conjunction with the museum's Witness: The Art of Jerry Pinkney exhibit, which features more than 120 watercolor illustrations by the Westchester-based artist.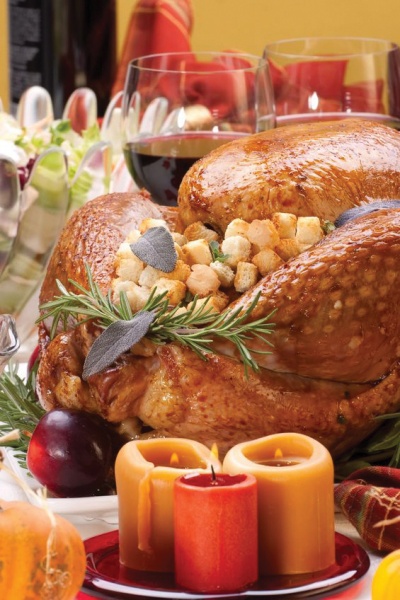 Walk It Off!
Bedford, Bronx, Rye, White Plains
Thanksgiving Weekend
Did you overdo it on the stuffing and pumpkin pie on Thanksgiving? Looking to walk off some of those extra calories? Here's a roundup of the best ways to get moving again (and no, shopping's not what we mean!).


More Fun
Find ice skating rinks in your area

Search for even more family-friendly activities in Westchester and beyond in our full calendar of events