Celebrate Mother's Day with one of these local events! You can make a Mother's Day gift, listen to stories about moms, take a mom-and-teen cooking class, treat your mom to a special show, or join one of several outdoor and nature-themed Mother's Day events in Westchester County, NY, and nearby in the Bronx.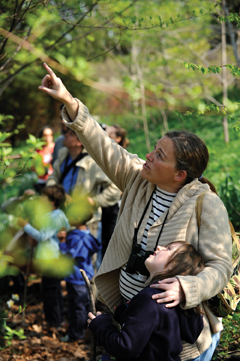 Scroll down for Mother's Day activities in Katonah, Montrose, Mount Kisco, Peekskill, Rye, Scarsdale, South Salem, Tuckahoe, White Plains, and Yonkers, as well as a few nearby events in the Bronx.
Where to Make a Mother's Day Gift
May 5: Kids can join the junior volunteers at Muscoot Farm in Katonah for a Make a Gift for Mom workshop in which they'll create a handmade gift for a special lady. FREE!
May 10-11: Little ones (with helping adults) can head to the Field Library in Peekskill to make a Mother's Day Craft, such as a one-of-a-kind Mother's Day card. FREE!
Mother's Day Story Times
May 8: Little ones (ages 4-5) can enjoy Mother's Day Stories and a Craft at the Hendrick Hudson Free Library in Montrose. Registration by phone is required. FREE!
May 12: Celebrate the holiday with Family Storytime: Happy Mother's Day at the White Plains Public Library. This interactive story time includes a craft and snack for children ages 3 and older and their families. Tickets will be distributed 30 minutes before the program.
Moms and Teens: Cook Together
May 10: Teens and moms can head to Tuckahoe to attend the Westchester Italian Cultural Center's program, Cooking with Teens: Risotto with Moms, in which they'll create three risotto dishes with Chef Franca. The menu will include risotto primavera, porcini mushroom risotto, and brown butter risotto with shrimp. Fresh arugula salad and almond and chocolate crostata will complement the class menu. Registration and pre-payment required.
Treat Mom to a Show
May 11: At Mothers and Others Tea Musicale at Caramoor in Katonah, moms and families can enjoy a mini-concert, take a tour of the Rosen House, and then dig into an assortment of tea sandwiches, scones with clotted cream and preserves, desserts, and a variety of aromatic teas in the cozy Summer Dining Room. RSVP early as this event tends to sell out.
May 12: If your mom makes problems disappear like magic, then return the favor and take her to see Magical Mother's Day: Gilded-Age Magic at the Hudson River Museum in Yonkers. Magician Benjamin Levy performs his feats of wonder in Glenview's 19th-century library. Refreshments by Lola's Tea House will be available for purchase. For ages 9 and older.
Outdoor Activities for Mother's Day
May 5: Join a master gardener on a Mother's Day Spring Ephemeral Walk at Cranberry Lake Preserve in North White Plains for a closer look at the delightful world of spring ephemeral plants. FREE!
May 11-12: Celebrate the opening of the New York Botanical Garden's new Native Plant Garden at a Mother's Day Weekend Garden Party. Have a picnic, enjoy live music, fly a kite, and play lawn games such as badminton and croquet. Kids can also enjoy hands-on nature activities and create a greeting card for the occasion. A professional photographer will be on hand to snap pictures for you to take home.
May 12:
During Mother's Day Birds and Bagels at Westmoreland Sanctuary in Mount Kisco, moms and their families can enjoy a bagel breakfast followed by a morning spent bird-watching on the trails. RSVP by May 11.
Join the Mother's Day Celebration at Greenburgh Nature Center in Scarsdale to visit live animals and learn about the lives of some really wild mamas. Kids can also create a Mother's Day craft.
Head out on a Mother's Day Wildflower Discovery at Marshlands Conservancy in Rye to search for spring beauties in the meadow and on the shore. FREE!
Throw Mama to the Wolves on Mother's Day! Not really…but you can celebrate Mom and Mother Nature at the Wolf Conservation Center in South Salem as you learn about the mythology, biology, and ecology of wolf families and then go outside to meet the wolves. Registration required.
Bring Mom to Birding at Wave Hill in the Bronx (for ages 10 and older) for an early morning walk and a chance to explore the beautiful grounds. While you're there, join a free Family Art Project (also on May 11) to make Mom a fragrant, floral gift. Both events are free with grounds admission.
More Fun
Find more fun and low-cost family events in Westchester and the NYC area in our full calendar of events!