Our list of fun and low-cost things to do with kids in Westchester County, NY, this April includes Earth Day events, family shows, sheep shearing, and more in Larchmont, Mamaroneck, Mount Kisco, Pocantico Hills, Scarsdale, South Salem, White Plains, and Yonkers.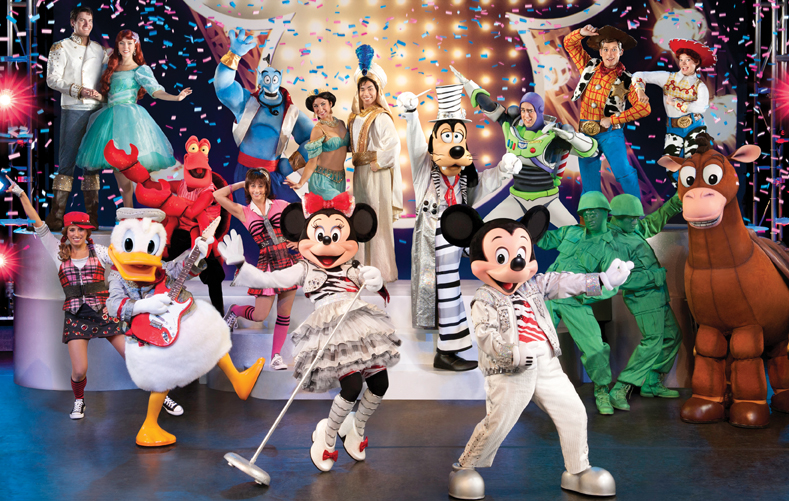 Disney Live! Mickey's Music Festival
Westchester County Center, White Plains
April 4-7
Kids will swoon over the characters and parents will groove to the tunes when Mickey Mouse rocks the stage with a few dozen close friends, including the stars from The Little Mermaid, Aladdin, and Toy Story, in Disney Live! Mickey's Music Festival. Disney songs are remixed to the sounds of hip-hop, pop, swing, reggae, rock, and country in this jam session that invites the audience to dance, sing, play air-guitar, and laugh along.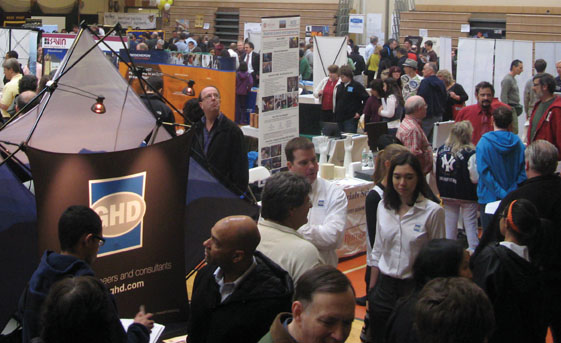 Lower Hudson Valley Engineering Expo
White Plains High School, White Plains
April 7
Children with an aptitude and interest in STEM (science, technology, engineering, and mathematics) can learn the construction secrets behind everything from robots to bridges, buildings, cars, and cell phones at the 10th annual Lower Hudson Valley Engineering Expo. More than 100 engineering exhibitors are participating, including representatives from more than 40 of the region's leading learning institutions such as Columbia University, Cornell University, Penn State, Rensselaer Polytechnic Institute, Villanova University, and the SUNY system. All fields of engineering will be featured, so kids can learn about the breadth of career opportunities available. Food and beverages will be available for purchase and there will be plenty of giveaways and prizes, including Apple iPads. FREE!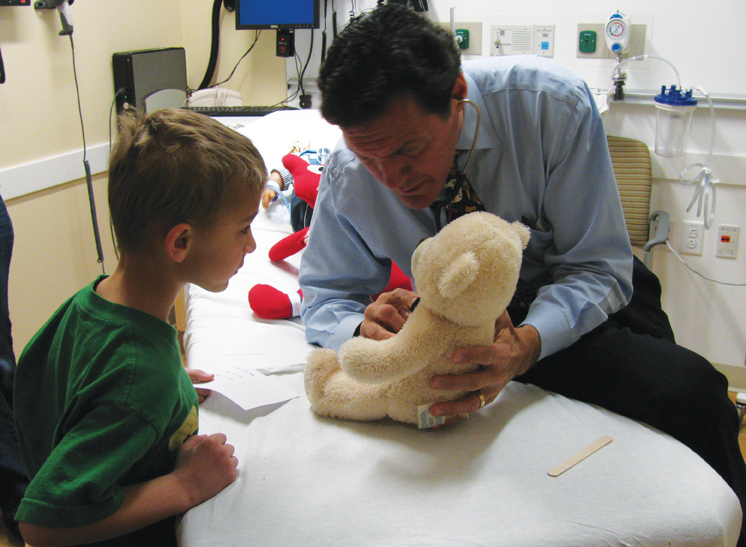 Teddy Bear Clinic
Northern Westchester Hospital, Mount Kisco
April 13
Children ages 3 and older are invited to bring their ailing stuffed animals to Northern Westchester Hospital's annual Teddy Bear Clinic, part of Family Day at NWH's Mary & David Boies Emergency Department. Hospital physicians and nurses will give the stuffed animals check-ups and demonstrate casting, suturing, IV therapy, X-rays, and more, teaching children about staying healthy in the process. Visitors will be able to tour the pediatric unit and ambulances and attend workshops on first aid, nutrition, germs, and safety. FREE!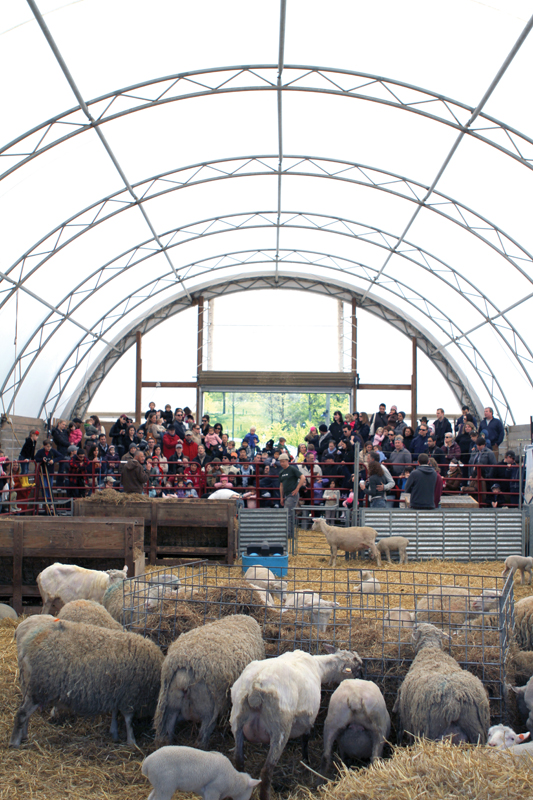 Sheep Shearing Festival
Stone Barns Center for Food and Agriculture, Pocantico Hills
April 20
At the annual Sheep Shearing Day, watch and ask questions as the farmers shear wool from the Stone Barns Center's flock of Finn-Dorset sheep. You can also enjoy family-friendly wool and weaving activities all day long: visit sheep and wool education stations, watch spinners at work, learn to comb and card wool, and experiment at the mini-loom and felting stations. Join farmers and educators for tours of the farm and demonstrations such as egg collecting, pig feeding, and planting seedlings in the field. Artisanal lunch items and treats will be available for cash purchase from award-winning food vendors.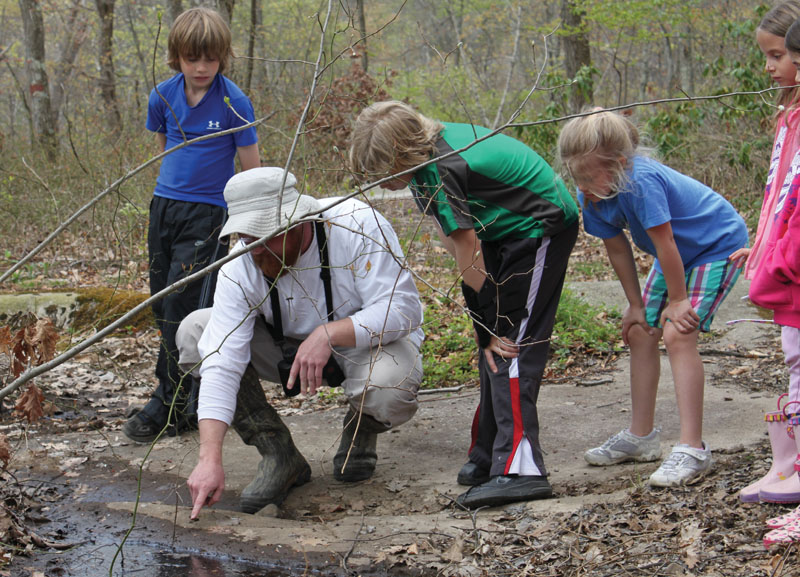 Celebrate Earth Day
April 20-22
Check out these 7 fun Earth Day events for kids in Larchmont, Mount Kisco, Scarsdale, South Salem, White Plains, and nearby in Carmel and the Bronx.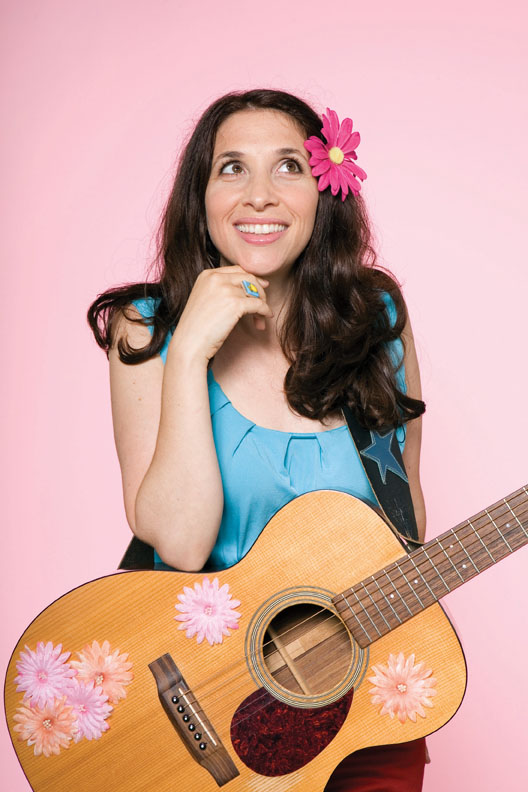 Bari Koral Concert
JCC of Mid-Westchester, Scarsdale
April 21
Bari Koral, the "It" girl of the preschool music scene, brings her infectious pop tunes to our area this month. Because she is also a music and movement specialist who teaches kids' yoga, Koral's live shows are active events. Children will pop like popcorn, surf the waves, run like the Gingerbread Man, and even learn to jam with the band. For tickets, contact Tobe Sevush at 914-472-3300 x346 or [email protected] 2pm.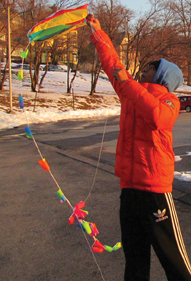 Kite Festival and Contest
Hudson River Museum, Yonkers
April 21
Bring your own kite or create a new one with artist Weenie Huang at the Hudson River Museum's annual Kite Festival and Contest. Fly your kite in Trevor Park and take part in one of three competitions: Highest Angle Kite and Most Unusual Kite are open to all ages, while the 50-Yard Dash is for kids ages 7-12. And see more kites made by the Gateway Achievers, Yonkers Nepperhan Community Center, and artist Miguel Luciano. While some family members make and fly their kites, others can join naturalist Paul Keim for walks through Trevor Park (1pm and 2pm) to discover the trees, flowers, plants, and insects that inhabit our suburban world (25 people per tour; first come, first served). Live music will be provided by The Jazz Forum All Stars and the Nepperhan Youth Corps Band. Pizzas will be available for purchase from The Cookery Food Truck.
Emelin Theatre, Mamaroneck
April 27
Theatreworks USA's production of Charlotte's Web stars Charlotte (a little gray spider) and Wilbur (a pig), who forge an unlikely friendship. But when Wilbur faces the troubling prospect of becoming a pork dinner, Charlotte comes to his rescue by weaving a solution that not only makes Wilbur into a prize pig, but ensures his place on the farm forever. Featuring madcap and endearing farm animals, E.B. White's treasured tale explores bravery, selfless love, and the true meaning of friendship. Recommended for ages 4 and older.
March of Dimes March for Babies
Saxon Woods Pool, White Plains
April 28
This year, as the March of Dimes celebrates its 75th anniversary, more than 7 million people across the nation will participate in the March of Dimes March for Babies, fundraising walks that support research to help understand and prevent premature birth and other serious problems that threaten babies. The March for Babies began in 1970 and has raised an incredible $2.6 billion. The 4-mile Westchester County walk will be held April 28 in White Plains. Participants can walk individually or as part of a team. Registration begins at 9am; walk begins at 10am. There will be lots of activities for families, singer Ali Isabella will perform, and Applebee's will provide lunch.
More Fun
Catch a minor league baseball game in the NYC area
Search our full calendar of events for more family activities in the NYC area