Greenwich Ballet Academy, which offers ballet classes in Westchester County, recently introduced its Early Prep Program, a ballet class for preschoolers. The academy also offers a ballet summer camp.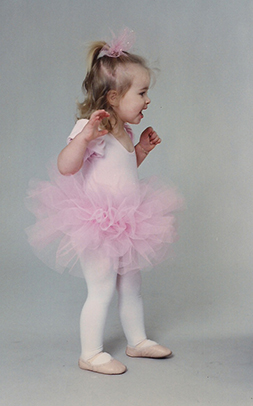 The Early Prep Program at the Port Chester location of Greenwich Ballet Academy introduces preschoolers to the fundamentals of ballet.
Greenwich Ballet Academy, an internationally acclaimed ballet school, launched its Early Prep Program in March. The program is offered for children ages 3 to 5 years old and focuses on the fundamentals of ballet. Early Prep Program exposes children to the world of dance while receiving individual attention from expert instructor Heidi Santag. The current session ends June 6, and a new session will be offered in the fall.
The program features three different classes based on age. Preschool children can participate in the Mommy and Me class, and the Creative Movement class, which exposes children to ballet while fostering a love for dance, is split into two classes based on age: 3-4 and 4-5. Children will develop the motor skills essential to ballet and dance, and learn how to move to different types of music. The pressure of auditioning for a spot in the academy is also eliminated in this program—children just need a desire to learn and an appreciation of dance.
The academy will also offer Prince and Princess Camp this summer. The program begins June 23 and will run for one week from 9:30am-1:30pm, Monday-Friday. The program will include creative movement, arts and crafts, and lessons on ballet history. The program is a great opportunity for children to expand their dance skills through a unique summer camp.
Greenwich Ballet Academy offers the Early Prep Program exclusively at its Port Chester Studio.