The Goddard School in Hastings-on-Hudson now offers specialized summer programs for preschoolers enrolled in its summer camp, including gymnastics, nature, and fort building.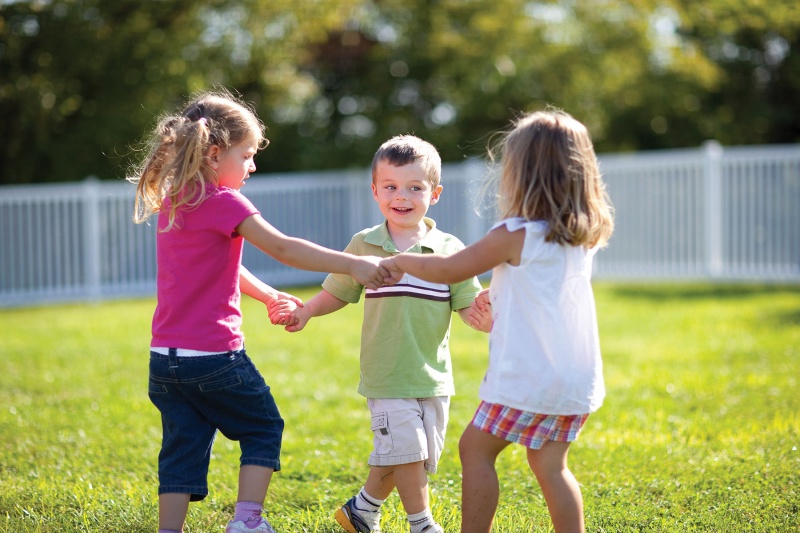 Three children play together at The Goddard School in Hastings-on-Hudson.
The Goddard School in Hastings-on-Hudson is a privately owned, franchised preschool that is recognized for its award-winning curriculum. The school has announced that it will be incorporating a new series of "mini camps" into its already existent summer programs.
"The mini camp programs are tapping into the potential that we have here from our teachers," says owner Jaynne Yu. The school boasts a talented faculty that it hopes will make the implementation of this new feature successful. Children will be given the opportunity to participate in their choice of one of 17 mini camps, each of which will pertain to a different subject matter ranging from gymnastics and dance to nature and fort building. The mini camps will be integrated into the basic summer program schedule, as the children will participate in their choice of activity for an hour each morning. The mini camp program will give children a chance to sign up for activities that interest them, and as Yu says, "it's just enough for them to feel like they're leaving and getting something exciting, and then they can come back and tell their friends."
The Goddard School aims to teach its students that learning can be fun. "We are committed to providing the area with a high quality child care center that helps to foster the educational growth of every child while building their confidence and self-esteem," Yu says.
Summer programs for preschool-aged children began June 23 and will run through Aug. 28 weekdays from 7am-6pm. The programs have rolling admission, but space is limited.