Does your aspiring athlete want more training during the offseason? Or maybe they want a sports themed birthday party. Or are you looking for just the right fitness center for yourself to workout and relax? House of Sports located in Ardsley has it all for you, right in Westchester County.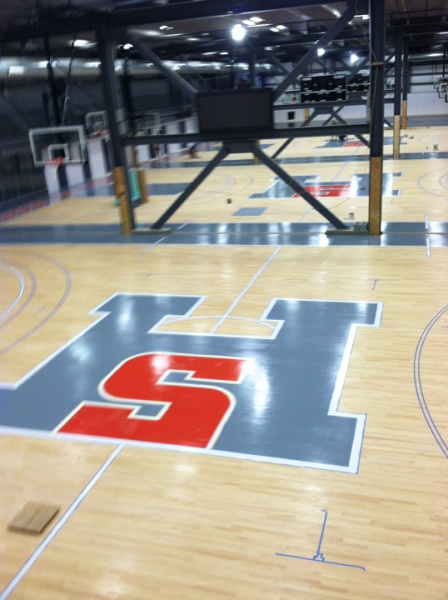 The London Olympics may be over, but House of Sports in Ardsley is still going for the gold! The new Olympic-style training facility boasts a world-class championship coaching staff and the nation's leading basketball, baseball, and lacrosse academies all year-round. The facility, which opened in September, includes an indoor lacrosse field, four championship-sized basketball courts, batting cages, and state-of-the-art fitness equipment.
"There are no other sports academies like House of Sports in Westchester County," says public relations director Carol Bloom Stevens. "We give every kid a chance to excel."
At House of Sports, elementary to college-aged athletes can learn to swing and dribble from coaches like athletic director Lou DeMello, former head basketball coach at Concordia College, and Ned Crotty, one of the top three lacrosse players in the world. This top-notch training facility empowers athletes to seek their personal best. "It's learning the sport the right way," Stevens elaborates.
Adults can also improve their game through the Gear House indoor cycling studio, the Fight House mixed martial arts studio, Fit House fitness studio, Zen House relaxation studio, and Performance House training center.