Imagine Candy, a candy store in Scarsdale that is involved in charitable efforts, now offers ChariTotes for customers to purchase. ChariTotes are craft kits for children, and 10 percent of the profits are donated to the Pediatric Cancer Foundation.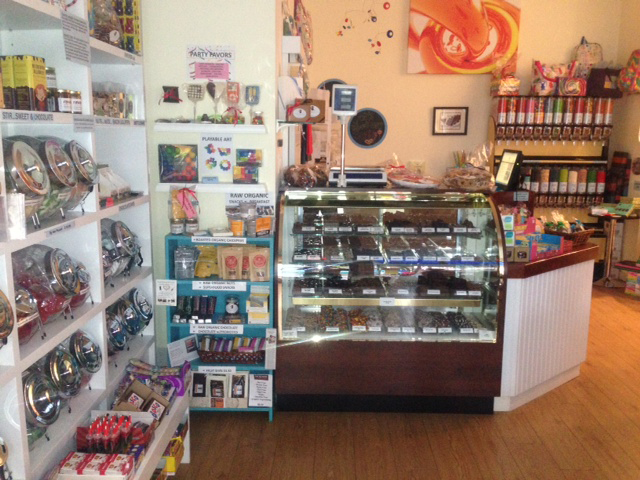 Scarsdale candy store Imagine Candy owners Bill Vogel and Donna Halperin believe in giving back and are involved in charity efforts, which it why Imagine Candy now sells ChariTotes, craft kits that were originally created by a teenager to bring joy to children who were in the hospital. "ChariTotes is a great fit for our store because it fits our mission of giving back and inspires imagination and creativity," Halperin says.
ChariTotes craft kits are now available for anyone to purchase, and 10 percent of the proceeds are donated to the Pediatric Cancer Foundation. The craft kit includes markers, crayons, decals, stencils, a sketchbook to practice the design, and something to decorate, including tote bags and baseball caps.
This summer, Imagine Candy will become the only place in Westchester County to offer Popbars, Manhattan-based handcrafted gelato and sorbetto on a stick and made with all natural ingredients.
Imagine Candy sells high-quality nostalgia and premium candies for everyone's taste buds, including nut-, gluten-, dairy-, and sugar-free; kosher; and raw and organic. It also offers services for in-store and off-site birthday parties, party favors, bar/bat mitzvah events, corporate events, and gifts—candy can be shipped anywhere in the country.
Imagine Candy, open Monday-Saturday 10am-6pm, is located at 22 Harwood Court in Scarsdale. For more information about the products offered or party services, visit imaginecandy.com or call 914-723-7887.