Legoland Discovery Center Westchester recently debuted its newest attraction, Ninjago Laser Training Camp, which was inspired by Lego's Ninjago line.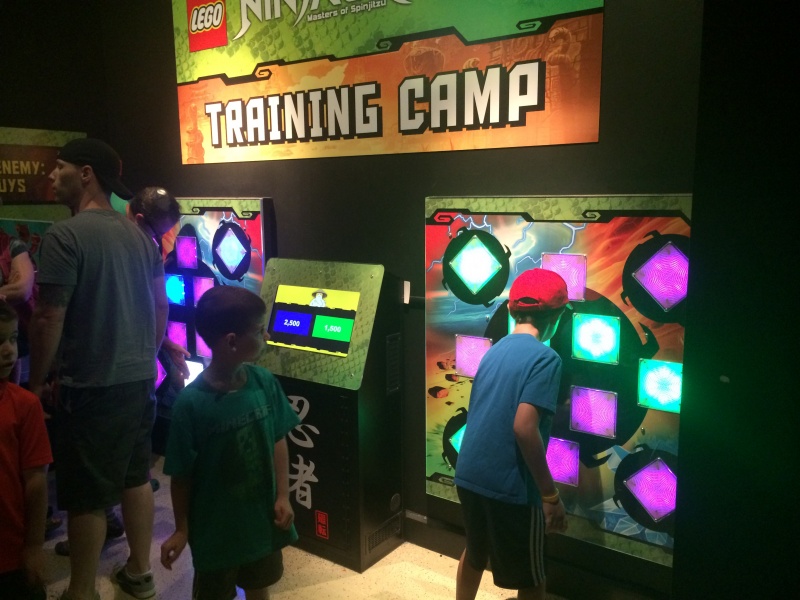 Children try their hand at the whack-a-mole style game in the Ninjago Laser Training Camp at Legoland Discovery Center Westchester.
Legoland Discovery Center Westchester recently welcomed a new addition to its growing list of interactive activities. The Ninjago Laser Training Camp opened in June and is a fun-filled way for kids and families to test their creativity, agility, and skills.
Inspired by Lego's popular line of Ninjago toys, the training camp brings familiar figures to life and gives kids a chance to step into the shoes of their favorite ninja. Divided into two parts, the attraction's first feature is a whack-a-mole style game complete with giant buttons and quickly moving flashing lights. The game challenges its players to complete various tasks in as little time as possible, making it a fun and interactive way to play with friends and family.
What follows the first game is probably the attraction's most unique feature—a laser cave, which, "resembles Mission Impossible," according to Legoland's master model builder Veronica Watson. The cave consists of a series of laser obstacles that encourage kids to be active, while challenging their speed and creativity in a fun way. The laser cave is suited for kids of all ages and for any family members who want to join in on the fun.
Legoland Discovery Center is open Sunday through Thursday 10am-7pm, Friday-Saturday 10am-9pm. Tickets are $15 for children ages 3 and above and $18 for adults. The last tickets are sold 2 hours before closing.