PopShop Style, a pop-up fashion event company that hosts shopping parties, recently opened a trendy-clothing boutique in Westchester County.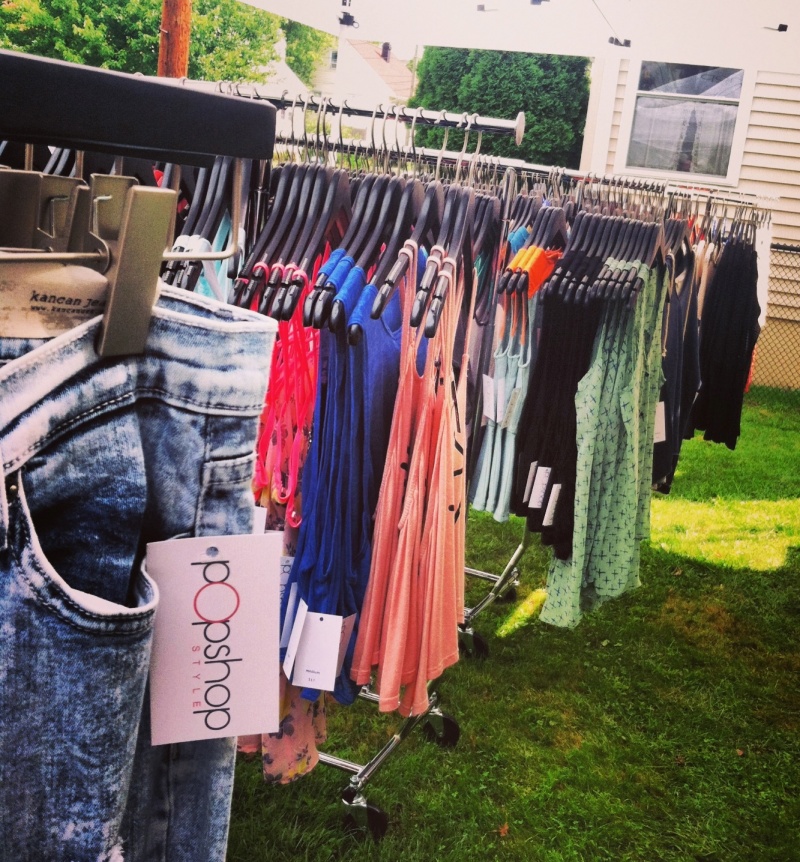 PopShop style brings the latest
clothing and jewelry to suit the style
of each host with private indoor or
outdoor shopping events.
PopShop Style, a pop-up fashion boutique, opened its first storefront in Dobbs Ferry this January. The shop is committed to providing affordable, on-trend clothing and accessories for girls of all ages, including young girls, teens, and stylish moms.
In addition to the storefront, PopShop provides private shopping events for individuals, birthday parties, and even colleges. There is no cost to host and the shop will tailor the merchandise to fit each host's style, bringing new clothing, racks, and portable dressing rooms. As a bonus, hosts earn merchandise rewards based on what their guests decide to purchase.
PopShop owner Sarah Milano says the shop provides "trendy affordable fashion. Right now that's a lot of pastels, but we have dresses, jeans, basic tees and tanks, and jewelry." The storefront stocks new clothing every few days and the pop-up parties include the store's latest fashions.
Unlike other pop-up shopping events, there are no catalogues and no waiting for the items to be delivered. PopShop brings enough sizes and styles for guests to walk out with their purchases. "Its like going into a temporary retail store, just in your house," says Milano.
Pop-up parties can also be hosted as fundraisers, with a percentage of sales being donated to the organization, rather than earning merchandise rewards.