In the aftermath of Hurricane Sandy, Prasanthi Studio in Pelham, NY, hosts free yoga workshops for local kids left without power and with a week of no school.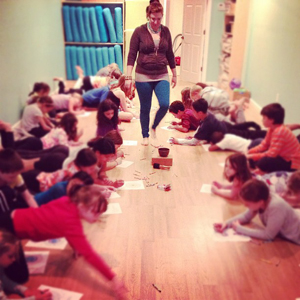 Prasanthi Studio, a family yoga and wellness studio in Pelham that opened in August, opened its doors to serve the families and children affected by Hurricane Sandy.
On Nov. 1, the studio provided free yoga workshops for local children of all ages. The workshops were meant to bring together children from all over the area and provide them something fun to do while giving their parents a much-needed break from entertaining without power and with no school.
Children ages 3-13 participated in yoga-style games, made mandalas as a meditation practice, and shared their wishes and hopes for those affected by the storm and/or the things that they were grateful for.
One child shared: "I hope that all of the people who lost their houses will find shelter and people will open up their hearts to help them out."
Yesterday, more than 50 local children participated in the workshops, and the studio is expecting more today.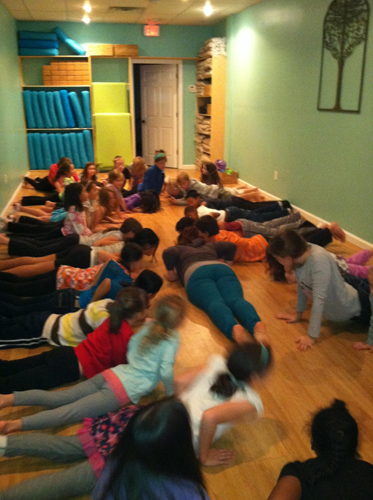 Today, Nov. 2, Prasanthi Studio will offer the following programs:

1-2pm: FREE Yoga Workshop for Children

2-3pm: FREE Music Concert with Zev

3:30-4:30pm: FREE Yoga Workshop for Children

There is no cost for the programs, but donations will be accepted. Those with Internet access are encouraged to register at http://clients.mindbodyonline.com/ws.asp?studioid=28559&stype=-7 or by visiting prasanthistudio.com and clicking on "Classes."