Prasanthi Yoga Studio, a yoga studio located in Pelham, recently expanded its space to allow for more programming, including yoga classes for children, children with autism spectrum disorders, teens, and men and women.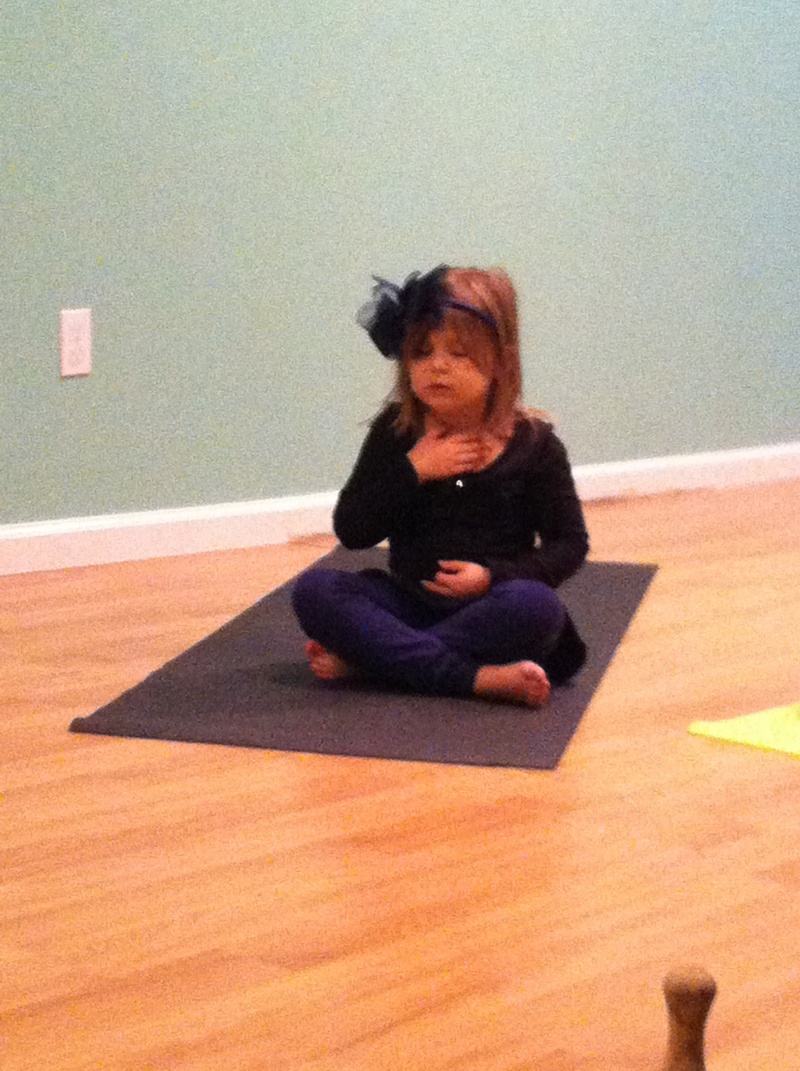 A child practices heart and
belly breathing in the
sukasana (easy seat) pose.
Prasanthi Yoga Studio, which offers classes for children, adults, and families, expanded into a second location on June 1 for more space to offer more children's programming. Prasanthi yoga instructors are all adult and children certified, with more than 100 hours of training each, and are registered by the Yoga Alliance Children's Registration.
One program launching Sept. 7 is a six-week class series for children ages 3-9 with autism spectrum disorder and their parents. The children will participate in a 45-minute yoga class led by a certified special education teacher while their parents participate in a 45-minute discussion with a certified special education teacher and health coach about yoga and nutrition for children with autism spectrum disorder.
Other children yoga programs offered at Prasanthi include Little Lotus Buds for ages 3-5, kids yoga for ages 6-9, preteen yoga for ages 10-12, and teen yoga for ages 13 and older. Prasanthi Yoga Studio is also partnered with the Yoga School Project to offer yoga, meditation, and mindfulness for public, private, and charter schools.
"I think that we are different than yoga studios because of the types of programming we offer," says co-founder Lindsay Malejko. "We offer more than just yoga, it's a balanced whole-life approach that includes meditation, health coaching, programs for children, families, men, and women."