Westchester-based arts council RiverArts will offer a jazz day camp for kids in Dobbs Ferry this summer. The day camp for musicians will include private lessons, listening classes, and performances.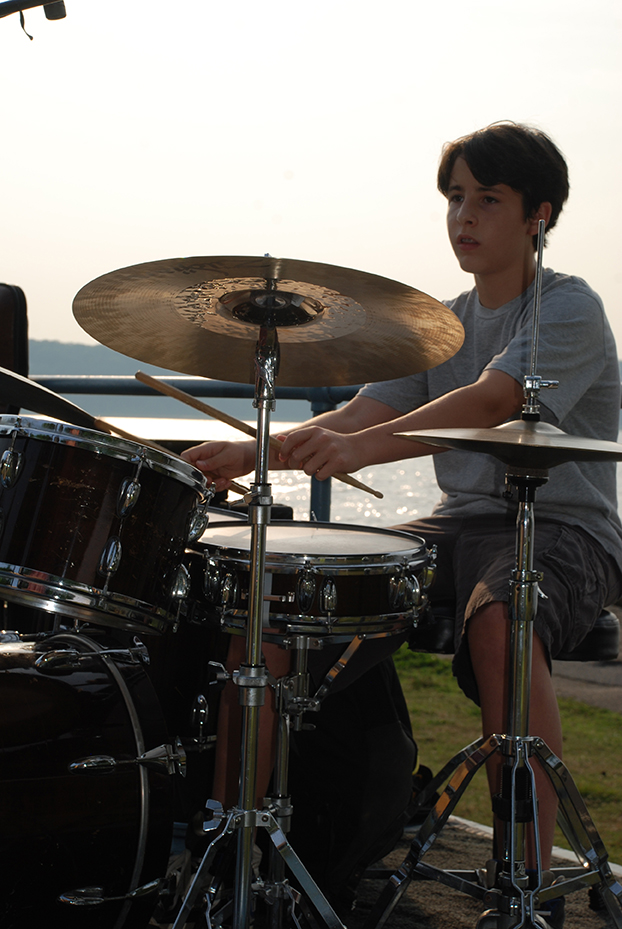 RiverArts Jazz Ensemble member Zak Armacost plays at the Dobbs Ferry Waterfront concerts.
RiverArts, a Westchester-based arts council, is offering Jazz Camp, this summer. Conducted by a faculty of 25, Jazz Camp caters to child musicians of more than 20 different instruments both individually and in groups.
Every day will be structured around music. Campers will participate in morning and afternoon combo rehearsals, receive two 45-minute private lessons, and take part in two master class sessions. Daily guided-listening classes will be held to give students an opportunity to listen to jazz masters such as John Coltrane and Dizzy Gillespie. At lunchtime, there will be a faculty concert put on by Jazz Camp teachers or a student/faculty jam session open to anyone who wants to participate.
Jazz Camp "aims to build the students comfort with playing in a group and their improvisation skills," says Doug Marouk-Coe, executive director of RiverArts. The summer music session will give children the opportunity to grow and develop to their full potential as a musician, as well as help them discover the joy of playing though fun and engaging classes, jam sessions, performances, and private lessons.
The day camp, open to beginner, intermediate and advanced musicians in fifth to 12th grade, will be held July 14-18 from 9am to 3pm at Dobbs Ferry High School, which is located at 505 Broadway in Dobbs Ferry. Registration is currently open and tuition for the camp is $500.