Mamaroneck's UFC Gym will offer a fitness camp for teens this summer. Teens will learn workout routines, proper nutrition, and how to maintain a healthy lifestyle through activities and food. Teens will also learn healthy recipes and participate in field trips.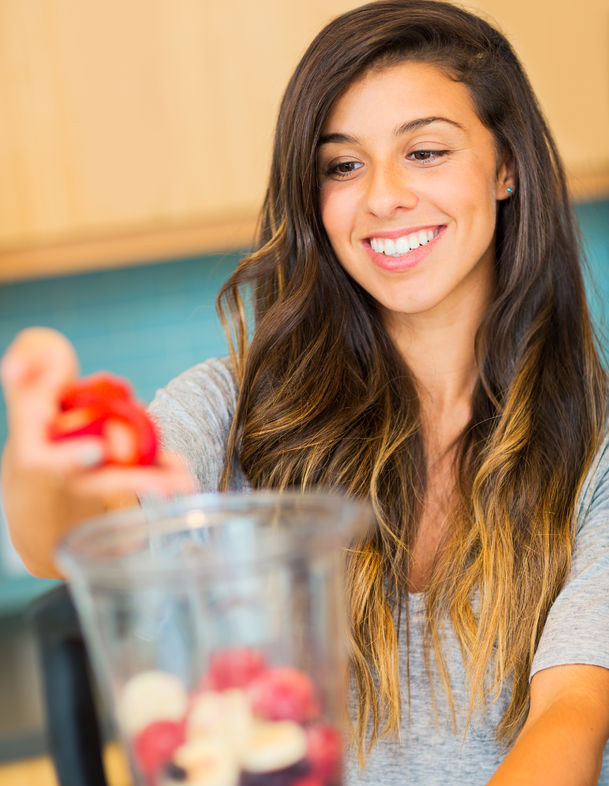 Teens at UFC Gym's summer camp
will learn how to shop for and make
nutritional meals and snacks.
UFC Gym, formerly LA Boxing, offers kickboxing, boxing, and jiu-jitsu and more for children, teens, and adults in Mamaroneck. Instructors train members in fighting techniques and overall fitness.
"We teach boxing and approach fitness with a trained attitude, which is different than any other health club," says Dean Bellantoni, owner of UFC Gym Mamaroneck.
UFC Gym recently announced an eight-week summer camp program that is scheduled to begin this summer. Instructors will teach overweight and inactive teenagers how to work out, proper nutrition, and how to shop for themselves to keep up and maintain a healthy lifestyle. A typical day at the camp will start with reviewing teens' meals from the day before, a snack break, a workout session followed by stretching, lunch, nutritional work, and a cardio-based workout. Some of the days will include cooking lessons, food shopping lessons, field trips, and mountain hiking. The camp is scheduled to run June 22-Aug. 16 from 11am-4pm. Registration for the summer camp will open in January.
UFC Gym also offers a self-defense class that teaches children self-confidence, coordination, and discipline. UFC Gym is open Monday-Friday 5am-9pm, Saturday from 8am-4pm, and Sunday from 9am-2pm.