Scarsdale weight loss fitness club Will2Lose recently opened its second location in Thornwood. The center aims to help those who want a lifestyle change and are struggling with loosing weight. The center also offers a youth fitness program for children ages 9-17 to help them gain a healthy lifestyle, as well as a nutritionist on staff.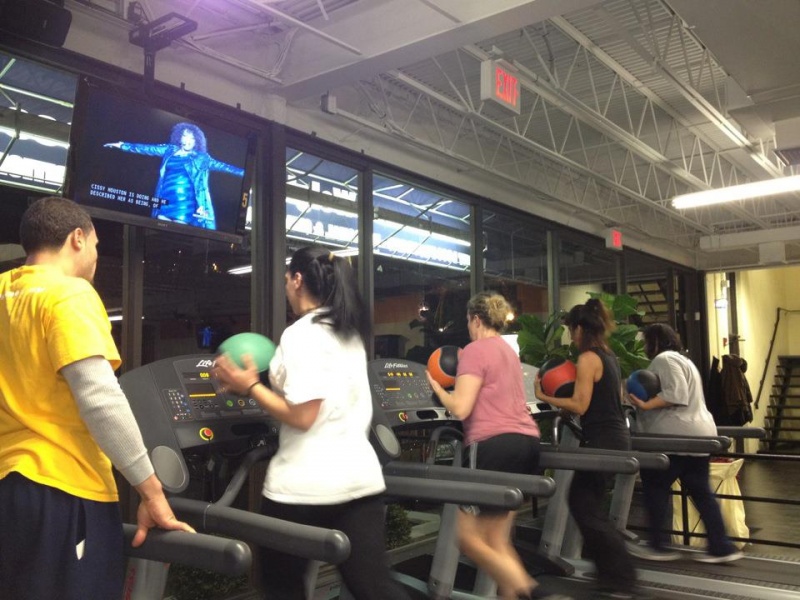 Will2Lose members work out with a trainer on treadmills.
Will2Lose, a weight loss fitness club originally located in Scarsdale, opened its second location in March in Thornwood. The gym is deigned for those who want a lifestyle change and are struggling with loosing weight.
Members start with an assessment and are assigned a coach who will become their mentor and supporter during the program. The coaches also design a fitness program based on members's goals and needs, and a nutritionist helps members plan meals and create a diet that fits each individual's lifestyle. Each member's workouts are tracked to focus on their progress. Members can reflect on their results, log food intake, and receive feedback from the coaches.
"When you join Will2Lose, you are not just joining a gym, you're joining a lifestyle," says owner Vito DiMatteo.
The gym offers yoga, cardio sculpt, Pilates, kickboxing, studio cycling, ballet core, and Zumba classes, and a weight loss team challenge. Will2Lose also offers an eight-week youth program for kids ages 9-12 and teens ages 13-17, as well as an organic smoothie bar, an online vitamin store, and a detox sauna.
Will2Lose is open seven days a week.