House of Sports in Ardsley—the academy for athletic excellence—offers summer programs for children ages 2-4 to introduce them to sports and the importance of physical activity. The programs include soccer and baseball lessons, as well as a summer camp that includes lessons from all the sports offered at House of Sports, including basketball, gymnastics, and football.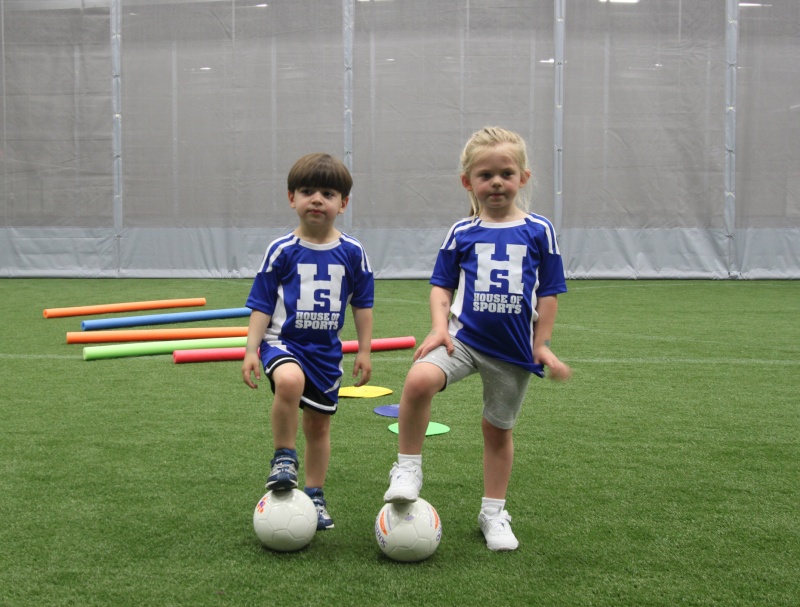 Children pose with soccer balls
after completing a drill.
House of Sports, an athletic training facility located in Ardsley, offers summer classes and camps from June 17 to Aug. 16 for ages 2-4 to introduce children to sports and teach children at their youngest stages about movement and the importance of aerobic activity, all while having fun in a non-competitive environment.
Soccer Tots and All Star Sluggers, 50-minute summer classes that teach soccer and baseball, respectively, to children ages 2-4, are offered once a week for a nine-week session. The Tots Summer Camp, for ages 3-4, samples the tot curriculum House of Sports offers, including soccer, baseball, football, basketball, and Tumble Tots, a motor skill development program. The tot camp runs Monday-Friday from 9:30am-12pm in weekly sessions and features carnival-themed games and activities every Friday.
House of Sports will host a Tots Summer Festival, an open house on June 29 from 10:30am-12pm. The free festival gives parents and kids the opportunity to see the facility, interact with the staff, and get a taste of the summer programs.