For women who are interested in achieving pregnancy but cannot or choose not to at a given time, a new technology is available that can transform their lives. Egg freezing marks a new age in fertility options, enabling women to freeze their eggs for future use.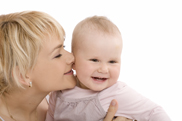 The procedure opens up possibilities that were previously unimaginable, particularly for women living with cancer. This is because chemotherapy and radiation can cause permanent destruction of the reproductive function. A woman about to undergo such treatments can now freeze her eggs prior to starting.
   Egg freezing is similar to the commonly employed technique of embryo freezing. Both procedures are done in combination with ovarian stimulation and egg retrieval.  In conventional treatments, the eggs undergo in vitro fertilization (IVF) and develop into embryos prior to being transferred to the womb or frozen for later use. According to experts, recent breakthroughs in fertilization technologies, specifically in culture media and freezing capabilities, have enabled scientists in the field to engineer the egg freezing option.
   The statistics for successful egg freezing are extremely favorable.  Results show post-thaw viability rates of up to 90 percent and subsequent pregnancy rates that approach 50 percent. More than 200 successful births where egg freezing was utilized have already been documented.
   The egg freezing technique could open the way for the creation of egg banks, similar to sperm banks, where frozen eggs from a single donor could be used by several recipients.  It addresses common concerns such as age-related genetics, egg quality, and the proverbial "biological clock."
   While egg freezing normally costs an average of $8,000, Westchester Fertility and Reproductive Endocrinology, in White Plains, is offering the service to women with cancer free of charge. Located at 136 South Broadway; 914-949-6677 or www.westchesterfertility.com.
DR. MICHAEL BLOTNER is the founder and director of Westchester Fertility and Reproductive Endocrinology in White Plains. He has also served as assistant professor in the Department of Obstetrics and Gynecology of Pennsylvania Hospital at the University of Pennsylvania, and in the Division of Reproductive Endocrinology, Department of Obstetrics and Gynecology, at the University of Medicine and Dentistry of New Jersey, Robert Wood Johnson Medical School.