Breezemont is a co-ed day camp for children ages 3-13, located on 15 beautiful acres in Armonk, NY. We specialize in creating amazing summer experiences that our campers remember for a lifetime. In today's world of digital interactions, Breezemont campers make real connections with fellow campers as well as our elite staff, gaining the social and emotional tools they need to be successful in life.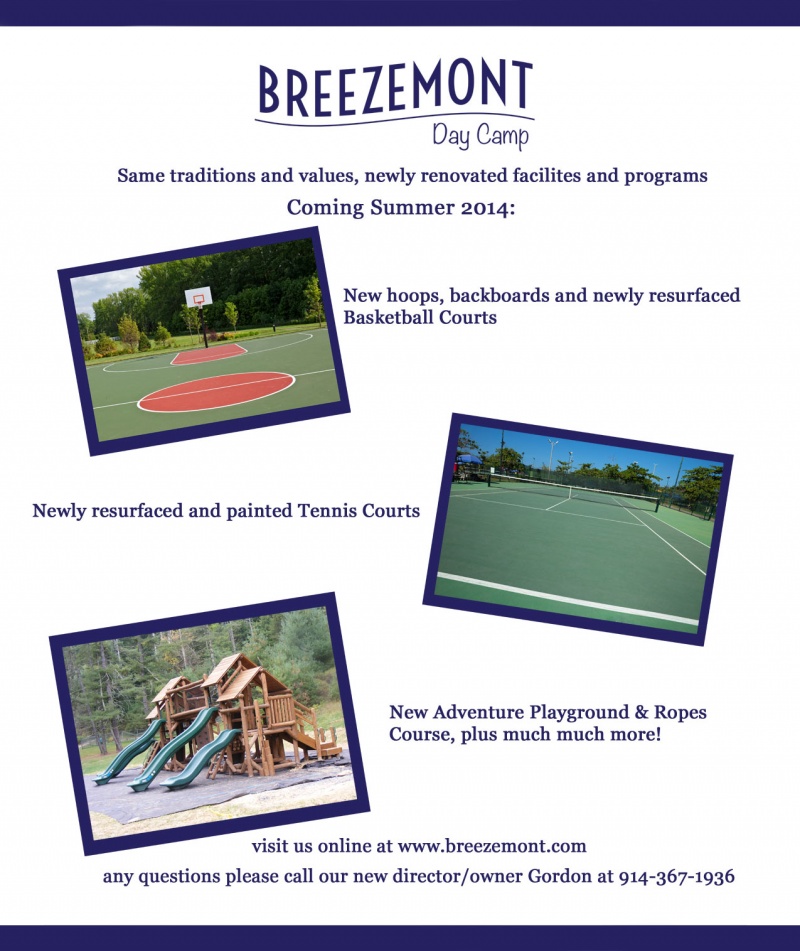 Want to learn more about this business? Send them a direct inquiry.
CAMPS-TRADITIONAL
Breezemont Day Camp offers a wide variety of activities on an 18-acre campus with six pools for children ages 3-13. An "ABreezeiated" Day is offered for 3- and 4- year-olds not entering kindergarten. Boating/canoeing are popular sports on the lake. Also offered are field sports, tennis, platform tennis, archery, nature, art, film/video, a camp-wide carnival, mini-Olympics, and more. Lunch and transportation are provided.

John Richard Tesone grew up in Westchester County. He received his B.S. at Fordham University and his M.B.A. at Iona College. He has also earned a Ph.D. in education. He has held various positions within the camp industry, including being the 2007 New York State Camp Directors Association honoree of the year. J.R., as he is known at Breezemont, has devoted the majority of his adult life to working with children. He began his career at camp in 1966 as general counselor, and purchased the camp in 1986.
UPDATE YOUR MICROSITE