At Kiwi Country Day Camp we LOVE camp, and LIVE camp 365 days a year. For 62 years Kiwi Country Day Camp has provided campers with an authentic traditional camp experience. Our formula for success blends a magnificent facility with a dynamic and creative curriculum, offered by a highly spirited and interactive staff. Our core program offers campers a variety of sports, adventure, performing/creative arts and daily instructional swim led by professional educators. Schedule a personal family tour and see for yourself that Kiwi Country Day Camp provides the MOST for your children.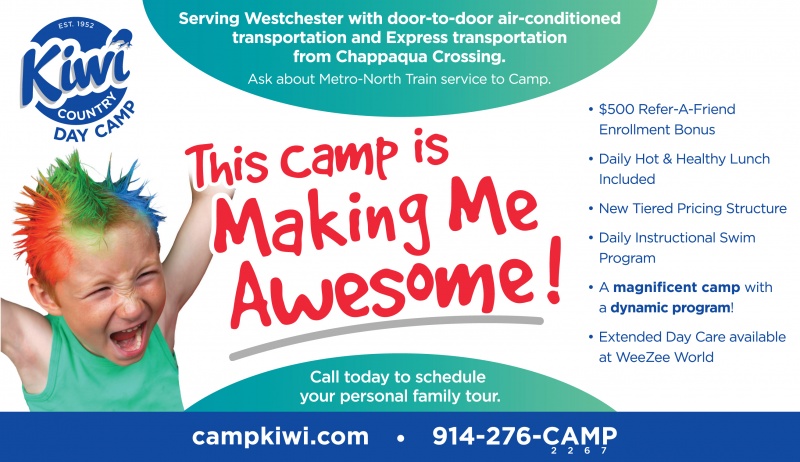 Want to learn more about this business? Send them a direct inquiry.
Read More About Kiwi Country Day Camp
Summer Activities in Westchester County, NY
Do you need great summer activities for kids in Westchester County, NY? Use our guide to find kids classes, Westchester summer camps, summer programs, activities near Westchester County, and family excursions close by. Summer activities in Westchester are at your fingertips.
UPDATE YOUR MICROSITE