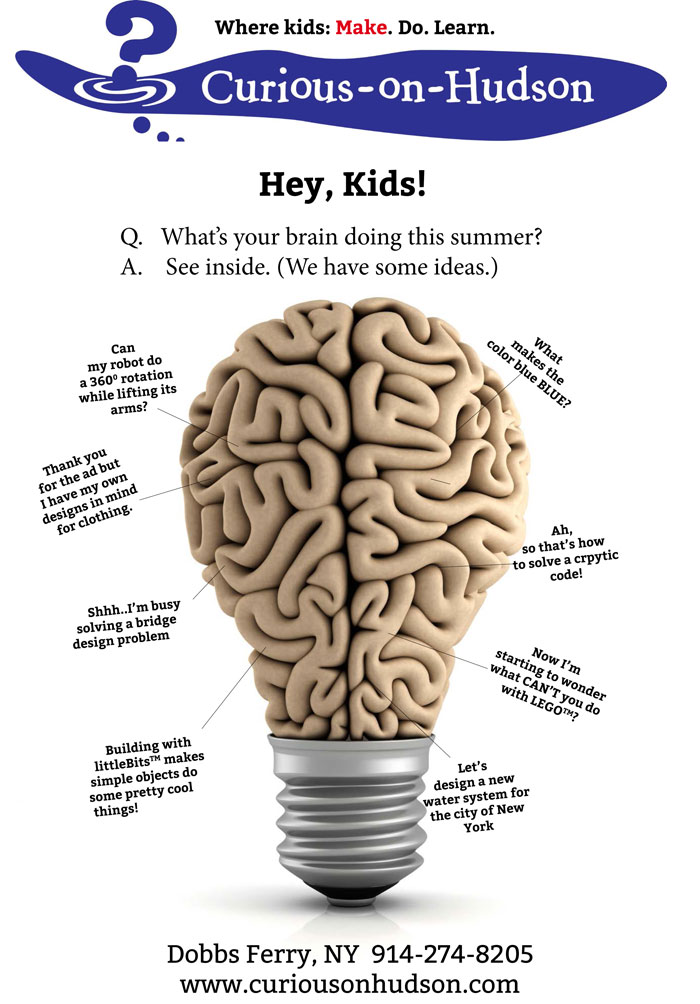 So, What Is Curious-on-Hudson?
Located on the 4th floor of an old factory building on the Hudson River in Dobbs Ferry, New York, our goal is to make connections within the community that will enhance, educate and inform. Our classes do not require a long-term commitment, are not expensive and most of all - allow you to meet face-to-face with experts and others who have the same curiousities as you. There's something to be said about live discuss.
Curious-on-Hudson is about learning in a casual, social way. Classes can be on anything...you name it! (In fact, we wish you would. That's crowd-sourcing at its best. Our instructors are passionate experts; people who have made some subject, skill or trade their life work. They love to share what they know (or they wouldn't be here) and we give them an opportunity to meet people who are curious about what they know and do.
When it Comes to Kids, Our Mission is to Give Life to Natural Curiosity
Kids are like sponges, right? They're eager to learn new things all the time. And there is so much they CAN learn if we show them what's possible. Let's show them all the great things there are to do and learn. Let's keep them curious, the way they were born. Our kids programs aim to be really fresh, fun and full of potential for your children. From Engineering for Kids classes to Earth Explorers, Sewing, Animation and more...we have so many great ideas we are working to bring forward. Our niche is kid's classes that stimulate the dreamers, builders and visionaries. From architecture to engineering to recycled art...let's think of all the things we can do together and let's get it done!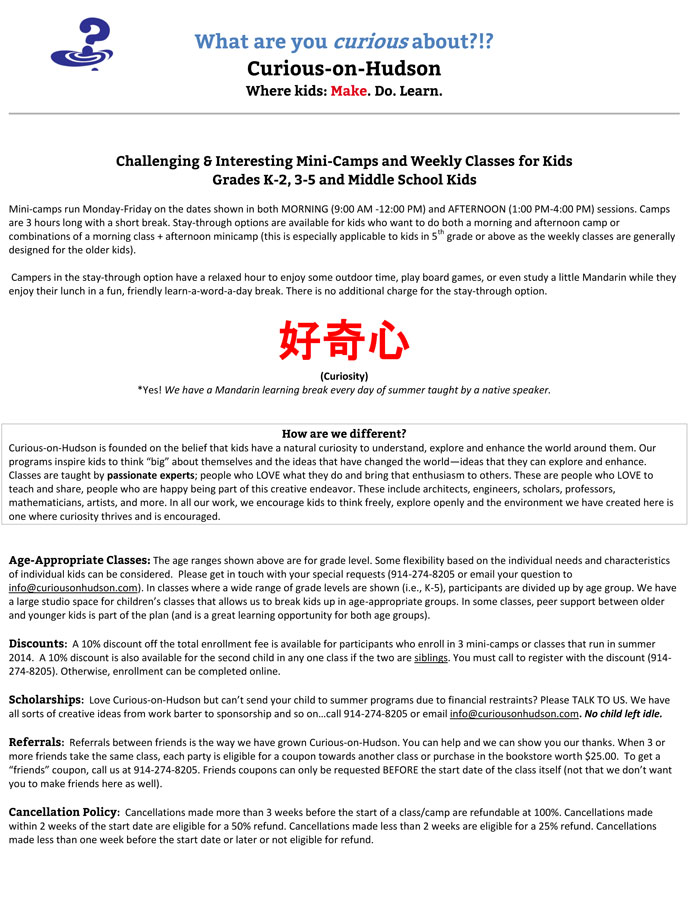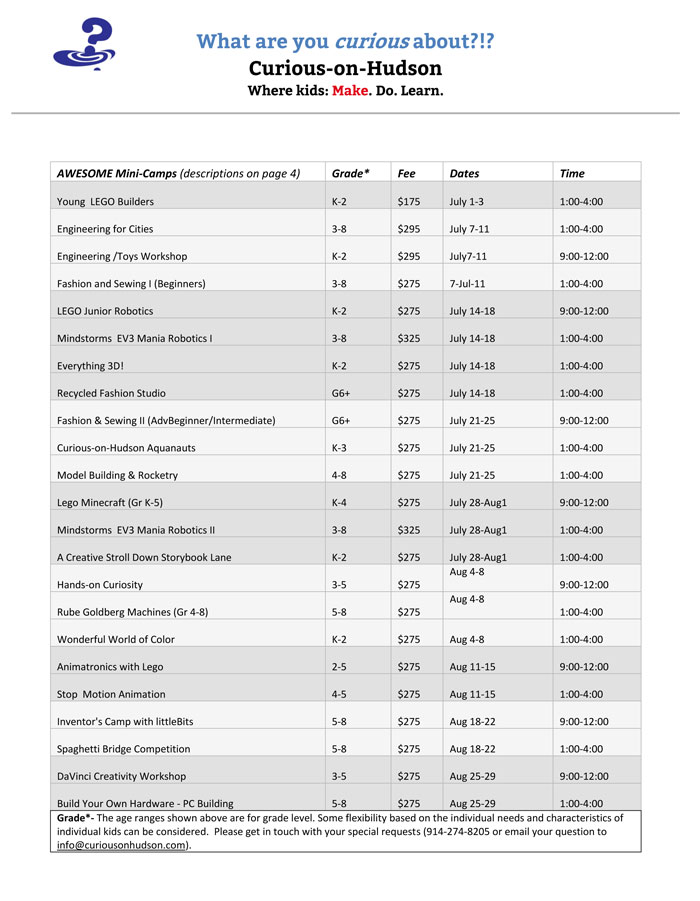 Want to learn more about this business? Send them a direct inquiry.
Read More About Curious-on-Hudson
Curious-on-Hudson Announces Three New Kids Classes
Curious-on-Hudson, an organization that offers crowd-sourced education and classes for kids and adults, recently announced three upcoming classes for kids in Westchester County, including an engineering class, an art and invention class inspired by DaVinci, and a Lego spring mini camp.