Help your child discover a life-long love of learning!
If we are going to prepare our children for the world ahead, they must love to learn. At FasTracKids, your child will enjoy interactive programs that develop key school and life readiness skills such as critical thinking, creativity, confidence, communication and collaboration. Using innovative technology, your child is actively engaged in his or her own unique learning process.
FasTracKids offers early learning programs for children from 6 months up to 8 years. Read more to learn how you and FasTracKids can begin to prepare your child for the future.
Our mission is simple: we want to give your child an advantage in an increasingly competitive world. We've adopted some of the best early learning methods from around the world to help your children LOVE TO LEARN- the single biggest key to success as they grow older.
Though the United States spends more than $500 billion annually on education, our education system is ranked 17th in the world. School budgets are consistently getting cut. It is becoming ever-more incumbent on students themselves to drive their own educational outcomes. Our goal is to plant the seeds early on so that your kids develop a passion for learning.
What's the result? Independent testing demonstrates that a significant number of three to six year old children enrolled in FasTracKids improved their vocabulary and social skills at a rate 100% to 150% times faster than their peers not enrolled in the program.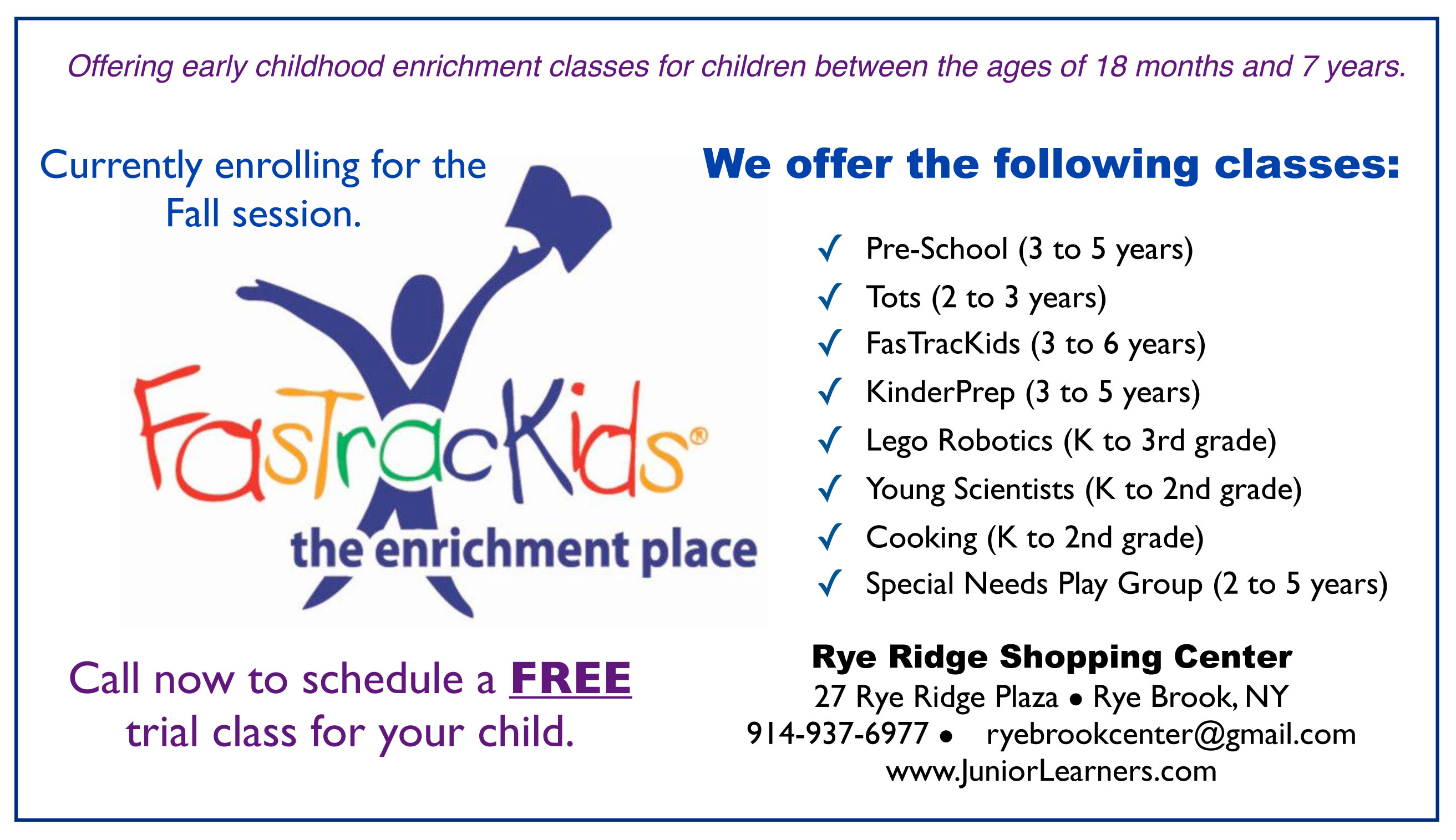 Want to learn more about this business? Send them a direct inquiry.
BIRTHDAY PARTIES
FasTracKids parties are designed to be fun, exciting, and memorable for children turning 3-7 years of age. You will choose from several themes, including "Space — The Final Frontier," and "Constellations and Planets," "Introduction to Rocks and Caves," among others. Party packages include 1½ hours of non-stop fun, invitations, interactive games, and exclusive use of our facility. Parties are scheduled Friday, Saturday, and Sunday afternoons. We invite you to sample our program with a complimentary discovery class. Call now to reserve your spot.
Read More About FasTracKids
FasTracKids Moves to Rego Park for Parent Convenience
National early childhood program FasTracKids recently moved from its Kew Gardens location to a location in Rego Park that is more accessible by public transportation and by car. The Rego Park location has a pool on the roof, which the owner hopes to soon enclose for year-round swimming instruction, as well as access to neighborhood parks.
UPDATE YOUR MICROSITE