Since its founding in 1980, FASNY has evolved from a three teacher, 17-student nursery to a thriving school on three campuses, educating more than 800 students per year. FASNY offers a bilingual and bicultural education to a population of local American families, French expatriates, French-American families, and international families with more than 50 nationalities. FASNY families are rich in culture and tradition and their presence creates the spirit of the School, both in and out of the classrooms.
FASNY's academic program is rigorous and challenging, adhering to both traditional American and official French curricula. This dual curriculum highlights the best of both the French and American education systems. Eighty-five percent of the faculty hold advanced degrees, an impressive statistic for a school our size. Accredited by the French Ministry of National Education, New York State Department of Education, and the New York State Association of Independent Schools, FASNY is proud to be the only true bilingual and bicultural school in the greater New York City area. Students are awarded a FASNY diploma and are prepared to pass the French Baccalaureate.
As the world grows more global by the minute, we embrace the need for broader cultural understanding. The School emphasizes the importance of appreciation and tolerance of diverse cultures.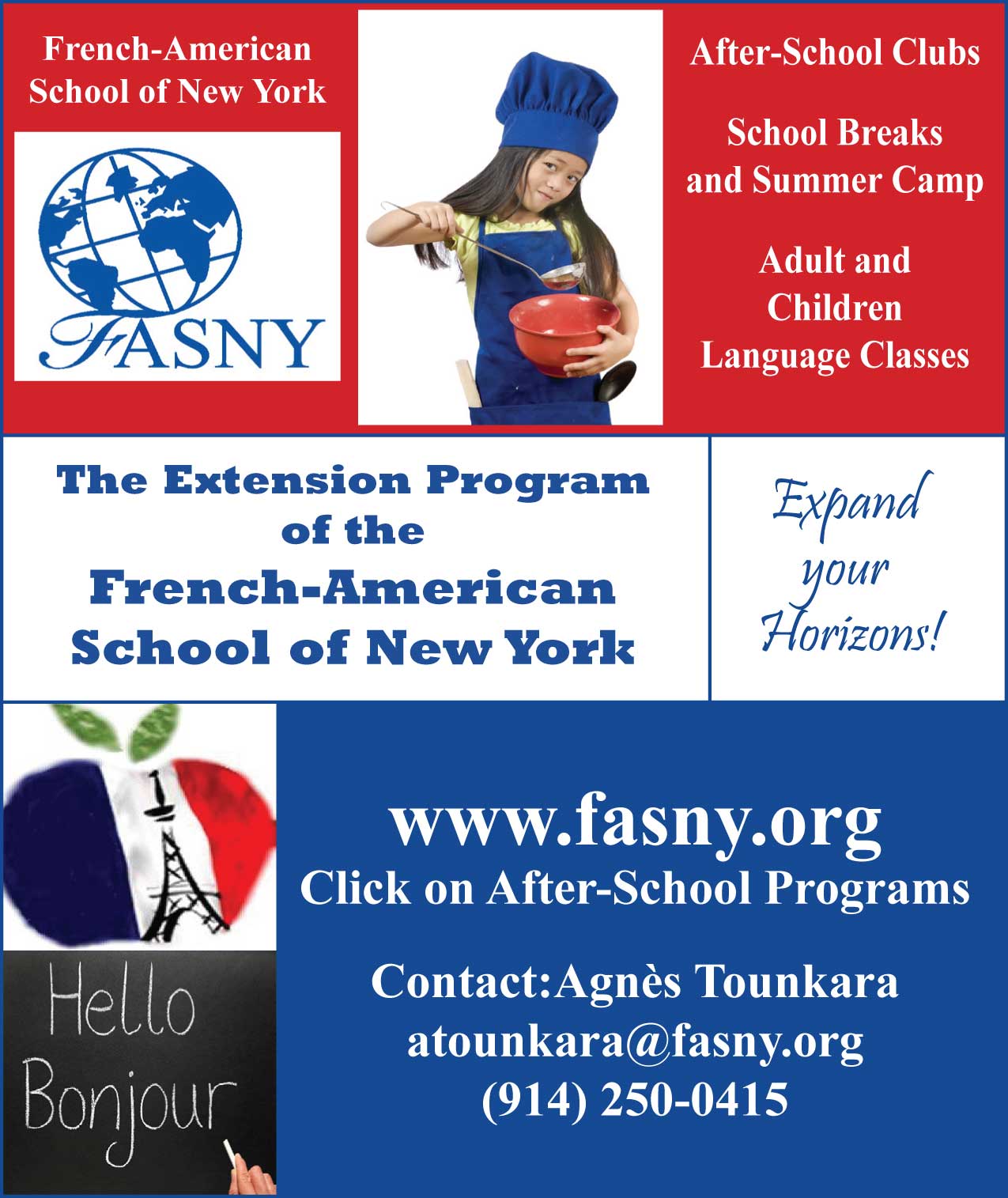 Want to learn more about this business? Send them a direct inquiry.
EDU - PRIVATE SCHOOLS
Bilingualism is at the core of the FASNY experience. The French-American School of New York (FASNY), a coeducational day school for children, Nursery through Grade 12, offers a dual curriculum in French and English, combining the greatest strengths of both the French system and the best US independent schools. Students are graduated with the French Baccalaureate and a FASNY high school diploma. Give your child the ability to play, write, read, sing, act, formulate concepts, raise questions, and make friends in two languages!
UPDATE YOUR MICROSITE