Our goal at Gym Cats is to build a physical and mental foundation for all sports and to promote athleticism and good health through participation in gymnastics.
Our Classes
* Ages 20 month & up
* Boys & Girls
* Beginner - Advanced
* Private Lessons
Our Birthday Parties
* Ages 3 years and up
* Private Party
* Interactive Play
Our Cheerleading Program
* Tumbling
* Cheering
* Stunting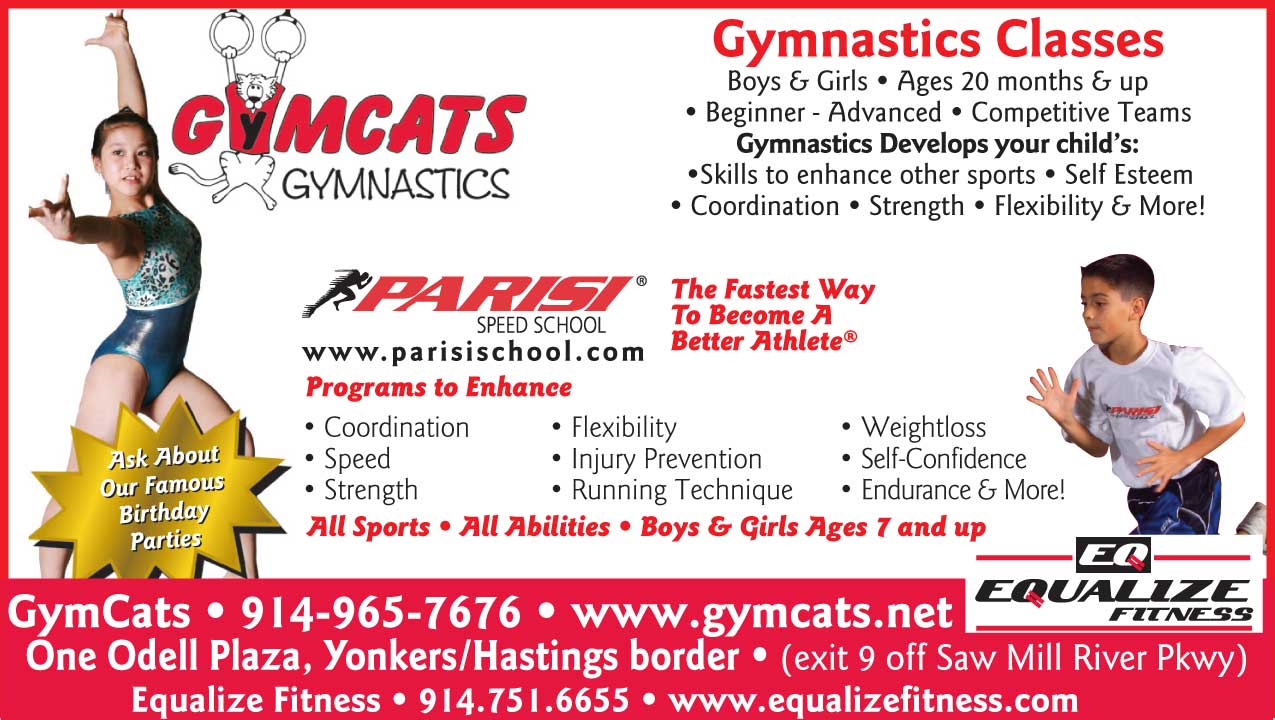 Want to learn more about this business? Send them a direct inquiry.
BACK TO SCHOOL
At GymCats Gymnastics, children learn the skills and confidence they need to become better athletes. Exciting gymnastics classes are offered for boys and girls, ages 20 months and older, as well as recreational to advanced classes, private lessons, cheer tumbling groups, and summer camp. We are famous for our unique private birthday parties. Our enthusiastic interactive staff makes your child's party memorable. Call for more information on how your child can meet new friends and new challenges and build the confidence necessary to succeed. Ask about our toddler indoor play space!

Alyssa Fay is the gymnastics and birthday party director at GymCats Gymnastics. She fully promotes the GymCats approach to teaching, which is fun, educational beginner gymnastics, along with positivity and enthusiasm. She also directs the tumbling for high school cheerleading teams, as well as the advanced gymnastics program. Her goal is for every child to leave GymCats feeling better about themselves than when they came in.
Read More About GymCats Gymnastics and Birthday Party Center
Summer Activities in Westchester County, NY
Do you need great summer activities for kids in Westchester County, NY? Use our guide to find kids classes, Westchester summer camps, summer programs, activities near Westchester County, and family excursions close by. Summer activities in Westchester are at your fingertips.