The Jewish Community Center of Mid-Westchester is a nonprofit organization dedicated to enriching the community by providing cultural, social, educational and recreational/fitness programs, human services and Jewish identity building opportunities to people of all ages and backgrounds. We have classes for: Fitness, Aquatics, Sports, Early Childhood, Camps, Arts and Special Needs.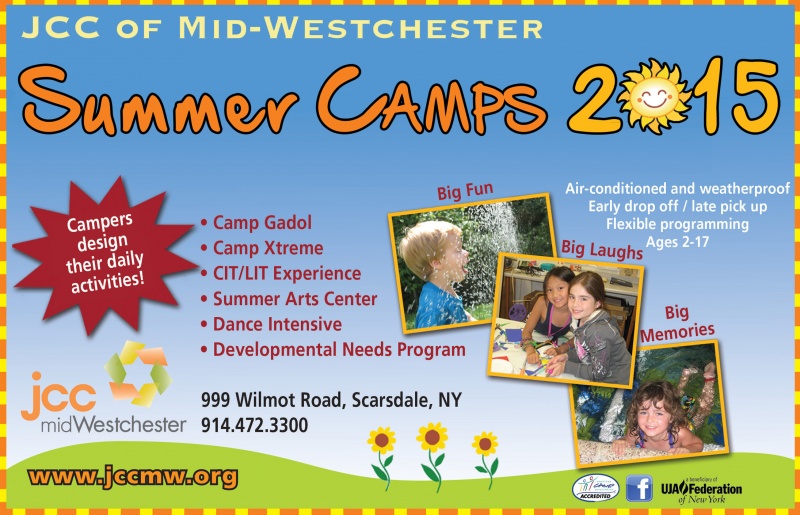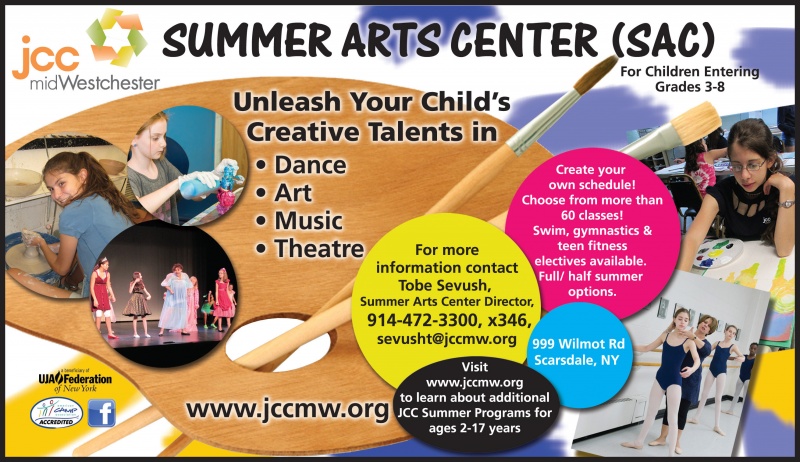 Want to learn more about this business? Send them a direct inquiry.
CAMPS-TRADITIONAL
The JCC of Mid Westchester has five types of day camps for children ages 2-15. Activities range from sports, arts, yoga, gymnastics, dance, performing arts, nature, and daily swimming lessons in our indoor swimming pool. Best of all, we utilize our extensive, fully air-conditioned, indoor facilities, as well as our outdoor facilities. The aquatics program is Red Cross-certified, and the camps are American Camping Association-accredited. Specialists and educators in their fields oversee all activities and performers visit the camp weekly to entertain your children. jccmw.org. 914-472-3300.

Caryn Symons has joined the JCC as Director of Camp Gadol. Caryn has been a nursery school teacher at the JCC for the past 7 years, and has been a Head Counselor at Camp Gadol for the past 4 years. Caryn brings her own brand of creativity, enthusiasm and community spirit that will enrich each child's camp experience. Caryn holds a Masters in Education from Queens College and was an award winning high school guidance counselor before raising her two sons.
Read More About JCC of Mid-Westchester
Summer Activities in Westchester County, NY
Do you need great summer activities for kids in Westchester County, NY? Use our guide to find kids classes, Westchester summer camps, summer programs, activities near Westchester County, and family excursions close by. Summer activities in Westchester are at your fingertips.