Welcome to
Lingua-Genius Language Studio.
We believe that nothing is more important than giving a child the best education available.

The dedicated educators at our Language Studio have committed themselves to providing your children with a nurturing environment where they can not only learn a foreign language, but excel. We'll help your child reach his or her full potential as a Language Star, more importantly, as a human being.

Our studio is your personal language school.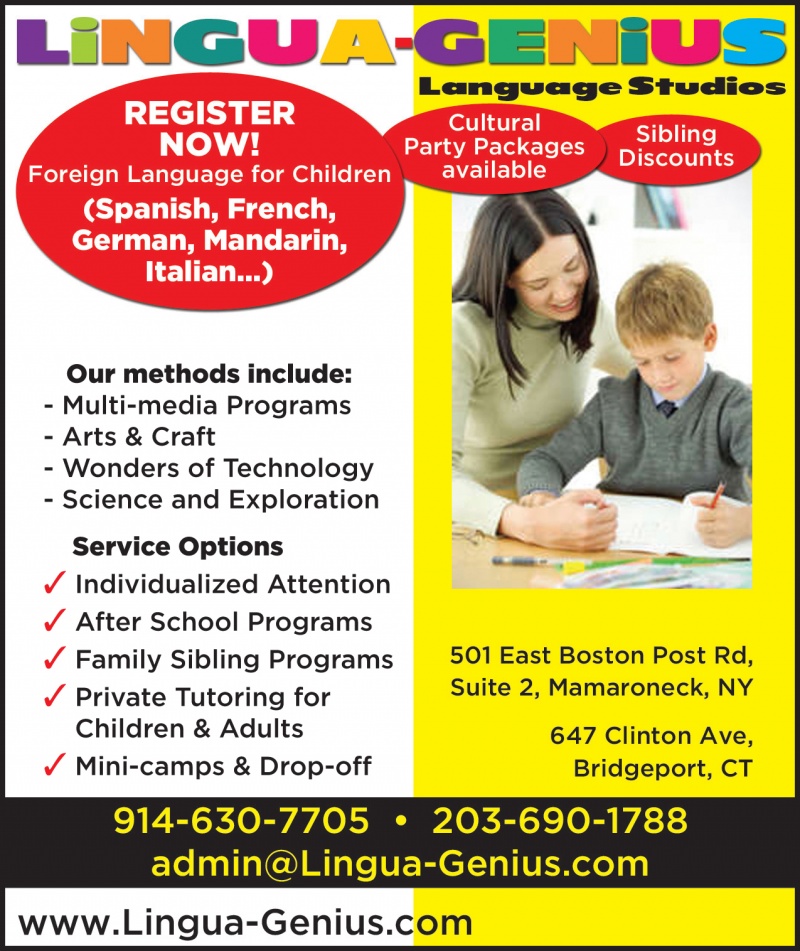 Want to learn more about this business? Send them a direct inquiry.
Read More About Lingua-Genius Language Studios
Summer Activities in Westchester County, NY
Do you need great summer activities for kids in Westchester County, NY? Use our guide to find kids classes, Westchester summer camps, summer programs, activities near Westchester County, and family excursions close by. Summer activities in Westchester are at your fingertips.
New Children's Language Studio Opens in Mamaroneck
Lingua-Genius, a new language studio in Mamaroneck, teaches children foreign languages. Children can choose from six different languages and lessons are customized to the children for a learn-at-your-own-pace environment.
UPDATE YOUR MICROSITE