Our acclaimed summer day camp in White Plains, NY serves boys and girl ages 6-16. MVP features 50 experienced coaches dedicated to making camp FUN as well as instructional. Our 15th season will start July 6 and run for four consecutive one-week sessions. Famous guest speakers, daily give-aways, free lunch, loads of contests and awards. MVP Basketball Camp is a non-profit organization that offers tuition assistance based on need.
Want to learn more about this business? Send them a direct inquiry.
SUMMER FUN – PROGRAMS & CLASSES – PRINT GUIDE
Named "2013 Best Sports Camp in Westchester" by Westchester Magazine. MVP Basketball Day Camp's 20th anniversary season starts with a four-day camp from June 30-July 3 in Bedford, then runs for four weeks in White Plains beginning July 7. There are programs for boys and girls of all abilities, ages 6-16. Attend any one week that fits your schedule, or attend multiple weeks for discounted pricing. Our camp day is 9am-4pm with extended hours and early drop-off options. Call or sign up online.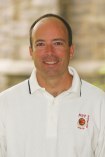 John Nemsick joined MVP Basketball Camp at its inception in 1994. He holds a master's degree from Fordham University and a certification from Manhattanville College in educational leadership. Mr. Nemsick teaches middle school English at Fox Lane, and has coached basketball at every level in the secondary schools. Under his outstanding leadership, MVP has gained a reputation as a premier basketball camp and was recognized in 2013 as "Best Sports Camp in Westchester" by Westchester Magazine.
Read More About MVP Basketball Camp
Summer Activities in Westchester County, NY Part 2
Do you need great summer activities for kids in Westchester County, NY? Use our guide to find kids classes, Westchester summer camps, summer programs, activities near Westchester County, and family excursions close by. Summer activities in Westchester are at your fingertips.